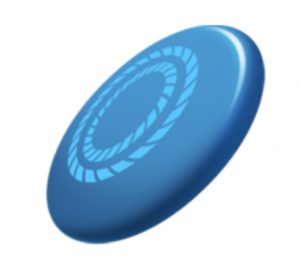 It's been a long time coming: a flying disc emoji is now live on the latest version of Apple's iOS (12.1 is available for download today) and Android 9.0!
The emoji was shortlisted for inclusion in the latest version of Unicode last summer and got approved for Unicode 11.0 in June. While many devices don't yet support the new emoji, it should be rolling out everywhere very soon.
The original proposal for the creation of a flying disc emoji was submitted in late 2016 by Devin Bayer. He was specific: "The emoji should represent a spinning, flying disc with the approximate specification of the USA Ultimate (USAU) Disc Technical Standard, which specifies the official size and weight of USAU and the WFDF approved discs."
While that suggests that the emoji represents a catch disc more than a golf one, it's not hard to use your imagination.
Here's how the emoji will look across platforms, via Emojipedia: