Heimburg, McMahon get A-tier wins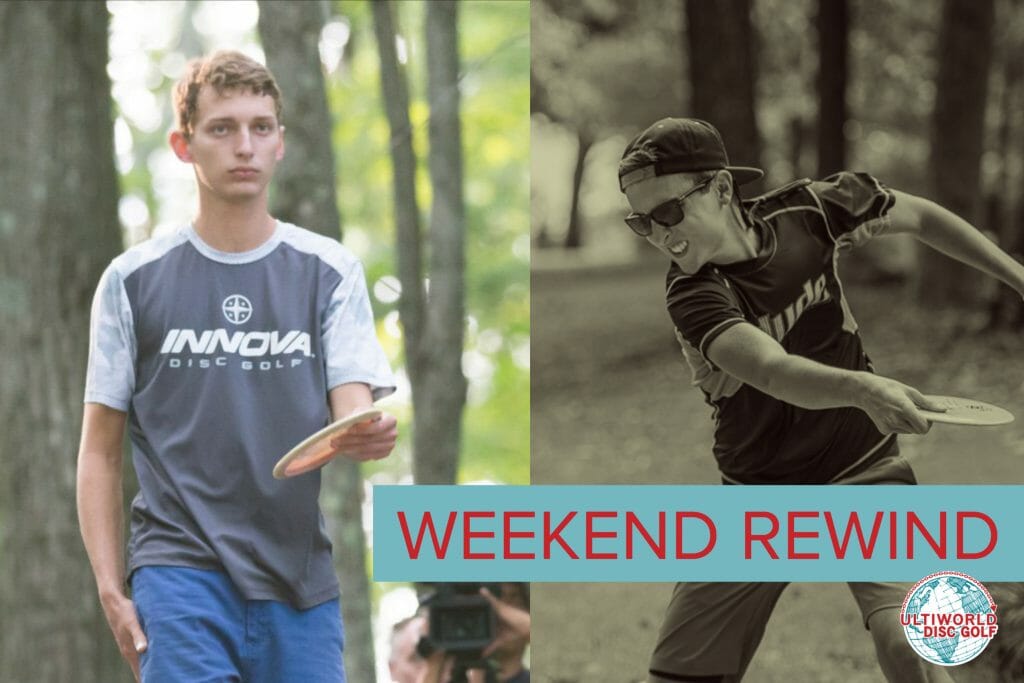 Whether they returned to their home bases, or stayed out on the road a bit longer, pros are still playing despite the "season" having come to an end.
Let's check-in.
Oklahoma — Where The Discs Fly 
The Oklahoma Open is becoming a popular stop as far as A-tiers go. The three round tournament pulled in a couple big names — Eagle McMahon, Gregg Barsby — and a ton of area talent. Along with playing popular Tulsa courses Redhawk and Blackhawk for the first two rounds, the event culminated on a temporary course designed by Avery Jenkins set on a ball golf property.
McMahon took a one stroke lead into the final round over Barsby, and came away with the win after a 1067-rated day to finish ahead by three. Barsby took second, followed by Chris Clemons, Bo Tillman, and Coda Hatfield.
McMahon not only got the win, but also the highlight of the weekend when he aced hole 6 during the final round.
Eagle McMahon Oklahoma Open Ace
Catrina Allen put on a dominant showing in the FPO division, throwing two near-1000-rated rounds on the way to an 18 stroke (!) win over Lisa Fajkus. Kona Panis finished third.
Florida Round Two
Only three Open players from the Disc Golf Pro Tour Championship were in Brooksville, Florida for the Monster on the Mountain. Paul McBeth has made a habit of visiting the temporary Gran Canyon course whenever it is installed and had the lead after day one.
Calvin Heimburg, however, wasn't having that and threw the hot round on Sunday to win by two over McBeth. Heimburg averaged 1066-rated golf over three rounds. Third place Reid Frescura was 18 strokes behind McBeth.
Ellen Widboom comfortably won FPO.
Notable B-Tiers
Lefty Zach Melton got himself his sixth win of the year at the Lake Marshall Open in Virginia. Joel Freeman and Joe Rovere battled it out at the Clash at the Creek, with Freeman coming out on top. Zackeriath Johnson and Cynthia Ricciotti were winners at the Smokin' Aces Tour Championship. China got in on the disc golf action with its first PDGA sanctioned tournament.