Dickerson, Freeman, and Barela led qualifiers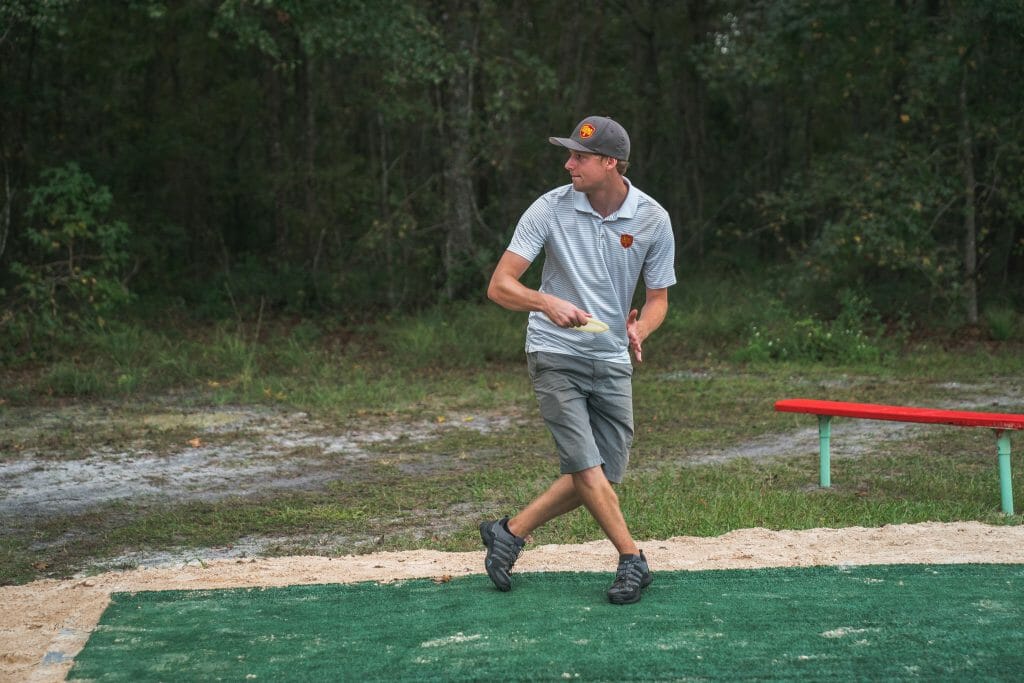 An eagle on hole 17 and a lead in tour points is all that kept Simon Lizotte, and countless brackets, alive after the qualifying round of the Disc Golf Pro Tour Championship in Jacksonville, Florida Thursday.
Going into 17, Lizotte was sitting at even par and facing an early and surprising exit from the tournament. At the time, he was three strokes back of Andrew Presnell and the cut line. Then he did this:
Lizotte smashed a drive through the shortcut, carrying OB almost the entire distance, landing just outside Circle 1 on the 635-foot hole. He would hit the eagle putt to move to 2-under. Lizotte followed up with monster roller and birdie on hole 18 to tie him with Presnell. Per tournament rules, Lizotte's lead in DGPT points broke the tie and saw him through to the next round.
Chris Dickerson, Anthony Barela, and Joel Freeman took less dramatic routes out of the opening round. All three shot 10-under par 56 to advance to the quarterfinals. Freeman turned in a clean bogey-free scorecard thanks in part to hitting all of his Circle 1 putts. Both Dickerson and Barela each bogeyed only once during their rounds.
Reid Frescura, Calvin Heimburg, Seppo Paju, and Colten Montgomery all also punched their tickets to the quarterfinals.
No matter what happened, some high-quality players were going to be ending their DGPT season after round one, but that doesn't mean that there weren't some surprises.
The biggest omission may be Zach Melton, who has been playing at a high level this season. He is done at New World Disc Golf after carding a 3-over par 69 in his round. Melton, whose rating jumped from 1018 to 1022 with the October update, imploded on the home stretch. Going into hole 14 the lefty was sitting at even par, but he bogeyed 14, 15, 16, and 18 and that was that.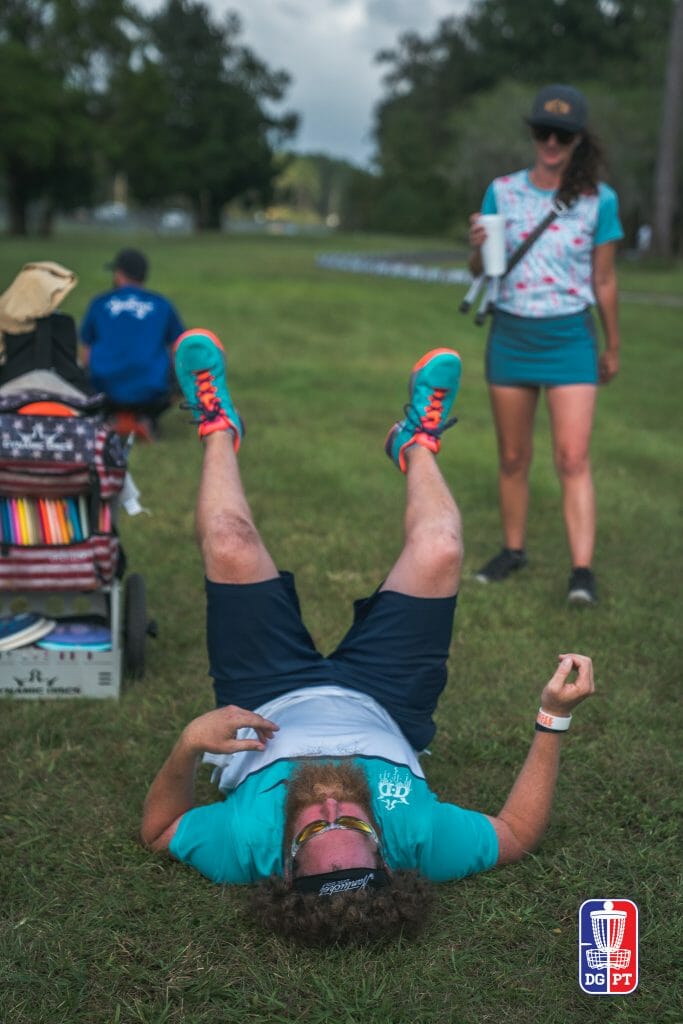 Melton's Dynamic Discs teammate A.J. Risley was also eliminated. Risley shot a 2-under par 64. Given another crack at the course, it's likely Risley would improve on his score, but in the sudden death format, Risley's putter and scramble game both failed him. Risley was only 89-percent from Circle 1, and was only able to successfully scramble half the time he found himself out of position off the tee.
Dave Feldberg, Peter McBride, and Austin Hannum also failed to make the cut and advance out of the qualifying round. Devan Owens and Bobby Musick were late scratches from the event.
---
Quarterfinal Open cards begin play at 9 a.m. Friday, with the top eight overall scores advancing to the semifinals. Quarterfinal MPO cards will not feature any live coverage, but will be available through post-produced video Saturday on the DGPT YouTube channel. Follow scores on UDisc Live.