Ample food and drinks, great vibe elevate the tournament for players.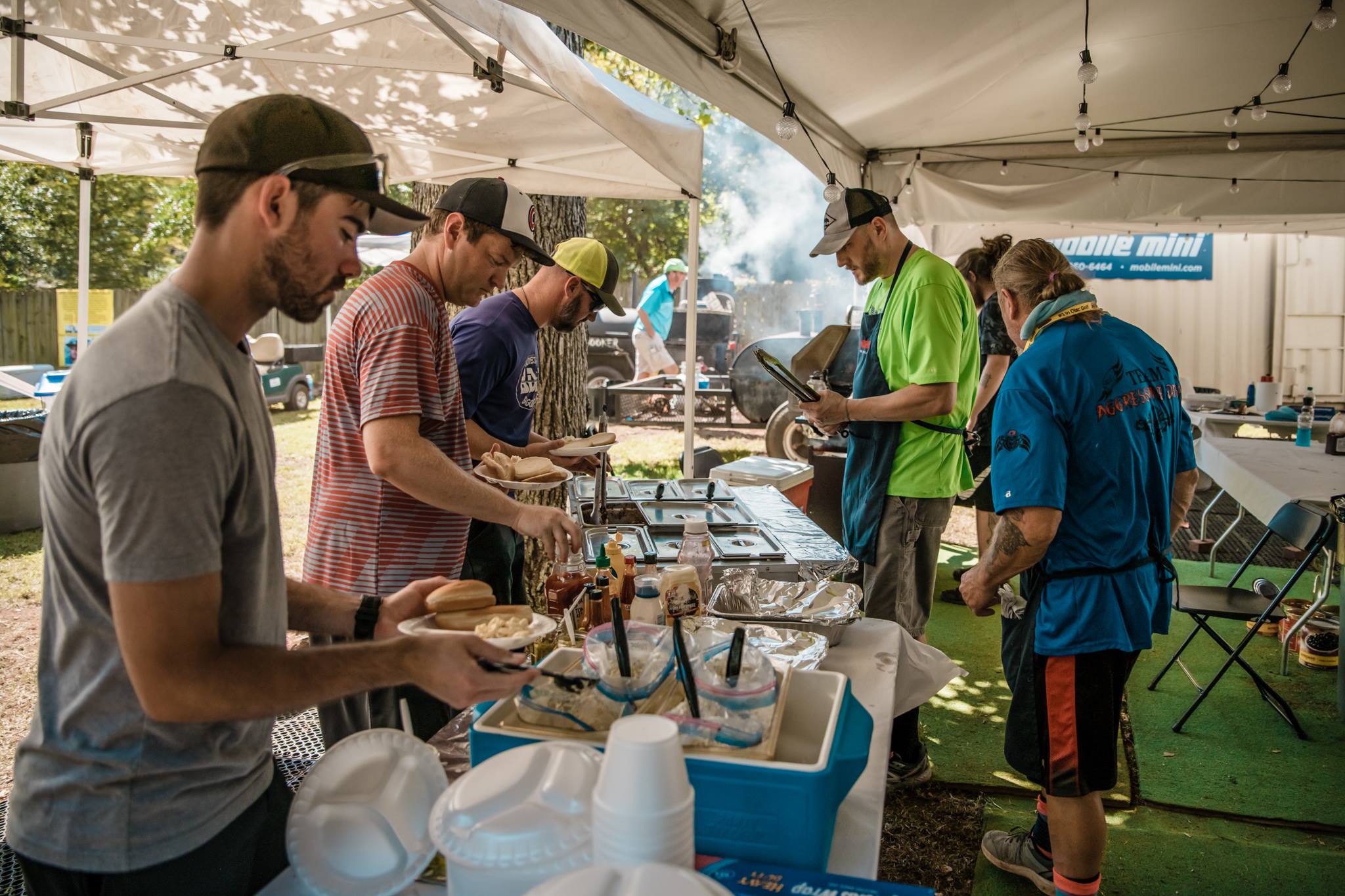 While not every player is a fan of the heavily roped Winthrop Gold, the home of the United States Disc Golf Championship now in its 20th year, you'd be hard pressed to find a single pro that doesn't enjoy the event.
With a difficult qualification process and a professional polish that other tournaments simply do not match, USDGC is the sport's most prestigious tournament.
"All the best players," says 2017 champion Nate Sexton. "Highest stakes. Best support. Most consistent venue. Like we've got everything we need. Free food, players areas. It's the most professional, biggest show, most exciting."
In many ways, it's the little things. Golf carts buzz around with water bottles and Gatorade on ice for players. There's live music and a DJ after every round. Crowd control is well managed. The course is immaculate.
The hospitality area for players, event staff, and media is especially nice. Cooks serve up burgers, bratwursts, pulled pork, mac and cheese, coleslaw, and plenty more, all for free. It's in a quiet area just above the green on hole 3 — and no spectators are allowed in.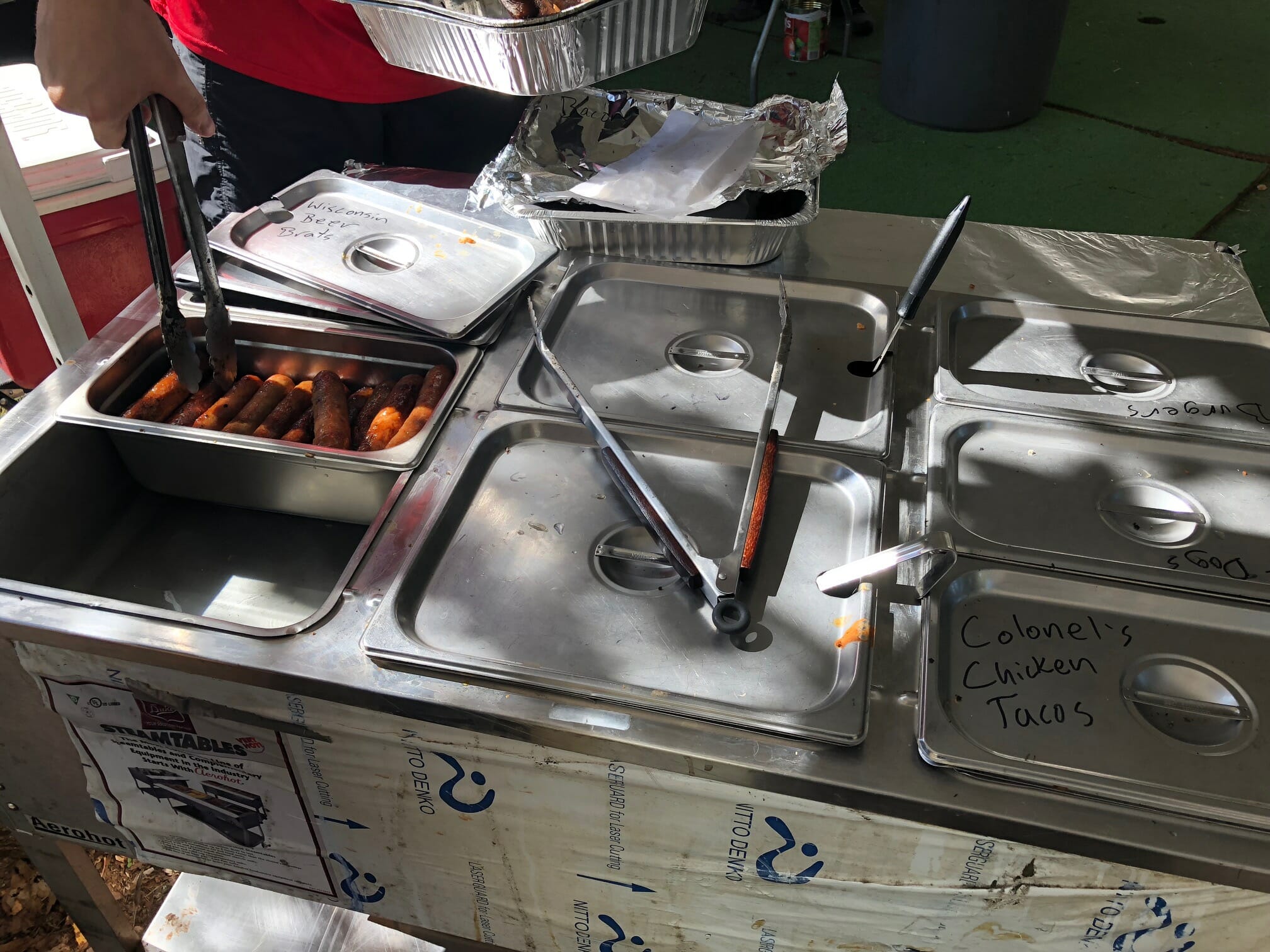 "It's awesome," said Sexton. "I wish more tournaments had it. I mean, it's cool. A players only area's so great. I love signing autographs, but I also like to have a place where I can go do some putting where I know nobody's going to be asking for an autograph when I only have 20 minutes until I tee off. I don't expect all the fans to know when I tee off or know that etiquette, so I'm never mad at somebody who wants an autograph, but sometimes — at a certain point, I'm here to do a job. This is my life. So I, you know, I'll sign the disc happily after the round, but I like having a place where I can focus on me."
Players can definitely get their fill. Andrew Fish knows what's up:
And you can't miss the Big Jerm Drink Pointe. What's that, you might ask? Big Jerm explains:
"It's a funny story. I asked [Innova's] Chuck Connelly where the drinks were one year. He said, 'It's down there by the Big Jerm Drink Pointe.' And I was like, 'okay, I'm sure he just says that to everybody.' Then I overheard him tell someone else where the drinks were. He said, "The Big Jerm Drink Pointe's down the hill." And I was, I went over to him, I was like, 'Are you telling that to everyone?' He's like, 'Yeah. If you win this tournament one year, it's going to be the official name.' And then I won in 2016. So now it's the official Big Jerm Drink Pointe."