Do we have another breakout performer from the USDGC?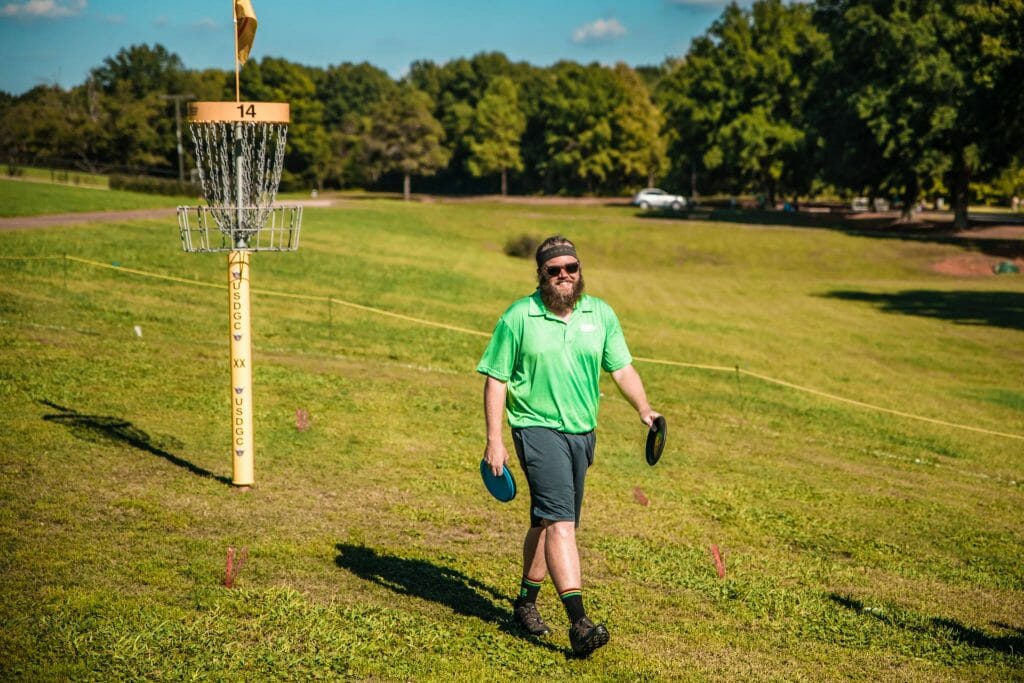 It always feels like there is a breakout player from each United States Disc Golf Championship. Last year it was Kevin Jones, and in 2018, Nathan Queen is making a case for himself.
Unless you play tournaments in North Carolina or the close proximity, Queen is a name you're probably not familiar with. Understandable. So we'll try to remedy that.
Queen is a left-handed, predominantly backhand player, who plays a lot of mostly B and C-tier tournaments — 39 in 2017, and 26 already this season. Out of those, he's collected 11 wins on the year, including his first A-tier win at the Pittsburgh Flying Disc Open in August. It was the furthest Queen had ever traveled from his Raleigh home for a tournament up to that point.
This is the first year Queen has been 1000-rated, having raised his rating eight points to 1005 since January. He was previously unsponsored before being picked up by Innova after the PFDO victory.
Queen is another North Carolinian who clearly has game to spare, and then some. After two rounds at Winthrop Gold, he is sitting in a tie for 10th place. Queen tied for the fourth hottest score of the day on Thursday with an 8-under par 59. He previously competed at USDGC in 2016 finishing 44th, one spot below the cash line.
Learn more about Queen as he guest commentates on the third round and Final 9 of the 2018 Pittsburgh Flying Disc Open.