5-time USDGC winner returns to competition for first time in 18 months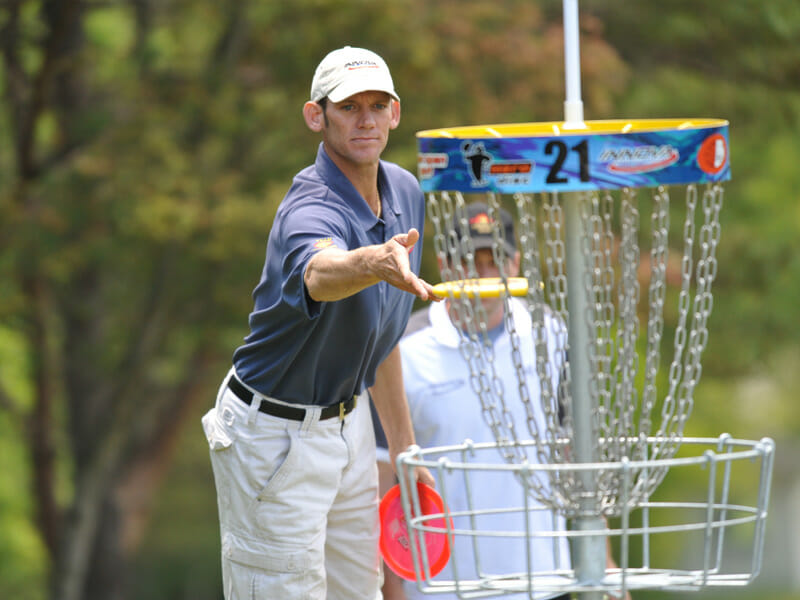 The "Champ" is back!
Twelve-time World Champion1 Ken Climo has registered to play in the United States Disc Golf Championship next week.  USDGC will be Climo's first PDGA event since the 2017 Throw Down the Mountain where he finished seventh and averaged 1022-rated golf.
Climo has not played much in the past few years, once in 2017 and eight times in 2016, due to injuries and a desire to spend more time with his family. He has won the USDGC five times, the last being in 2007.
It's fun to think of Climo as a possible dark horse to win the tournament (foreshadowing to our UWDG picks coming out next week), as he is currently the 19th highest rated player in the field, and he finished in the top ten at USDGC as recently as 2015.  However, the last time he played the event, in 2016, he was a DNF.  Predicting Climo's finish this year will be challenging.
Either way, the flexibility built into the new coverage format at this year's tournament will provide viewers the opportunity to see the "Champ" sling some discs whether or not he is on any top cards.
Stay tuned for more coverage of the USDGC as the event approaches.
---
Not including three Masters World Championships. ↩