The MPO SSA predictions made pre-tournament are close to inline after three rounds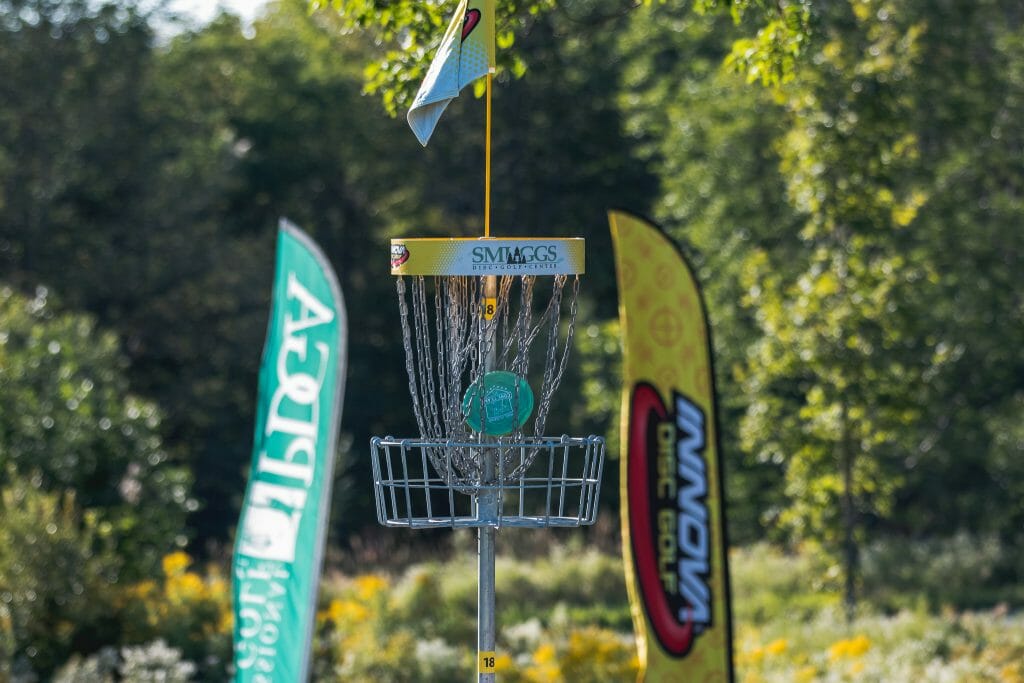 Prior to the start of Pro Worlds this week, I predicted that MPO players making the podium would have to score low, very low, with a total score to par of 49-under. After three rounds, it seems like a good time to look at how the model is doing.
So far, my expectation is mostly playing out, with the top three players, Gregg Barsby, Paul Ulibarri, and Josh Anthon, averaging 27-under and round ratings of 1059.
The plot below illustrates how the top three players are mirroring the expectations of the model. The scores for the top three (in red) overlap with the expected scores (in gray). The other set of lines on the plot are for the entire MPO field, which I did not include in my previous article. As you can see, scoring is not as good as the model predicted. The field is well over par, while the model predicted the field would be under par.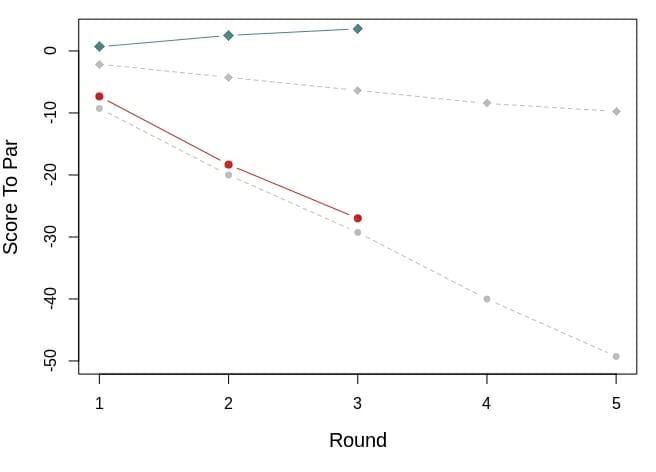 Why this is occurring is hard to say, but I think it has to do with field size. There is an extremely large MPO field of 228 players this year, whereas the past five Pro Worlds averaged 143.6 players. Another way of putting it is in regards to the lower range of ratings in the field. The lowest-rated player in the past five Pro Worlds was 895, but this year it is 735. Simply put, increasing the field size results in more lower rated players competing, which pushes the average round score higher.
It will be very interesting to see in the remaining rounds if the top three players can keep up the torrid scoring pace, and if the field can buckle down and improve.