Who are we missing? Who do you have in your top three?
The Ledgestone Insurance Open is upon us!
The Upshot hosts Charlie Eisenhood and Jamie Thomas make their picks on air before every PDGA Major, National Tour, and Disc Golf Pro Tour event. Now the Ultiworld Disc Golf writers get to have their say! Podium picks are pretty straightforward, but to avoid going too chalk, we've added a fourth category: the Dark Horse. This pick must be a player outside of the top 4 rated women and the top 10 rated men at the event. Who's going to crash the podium this weekend?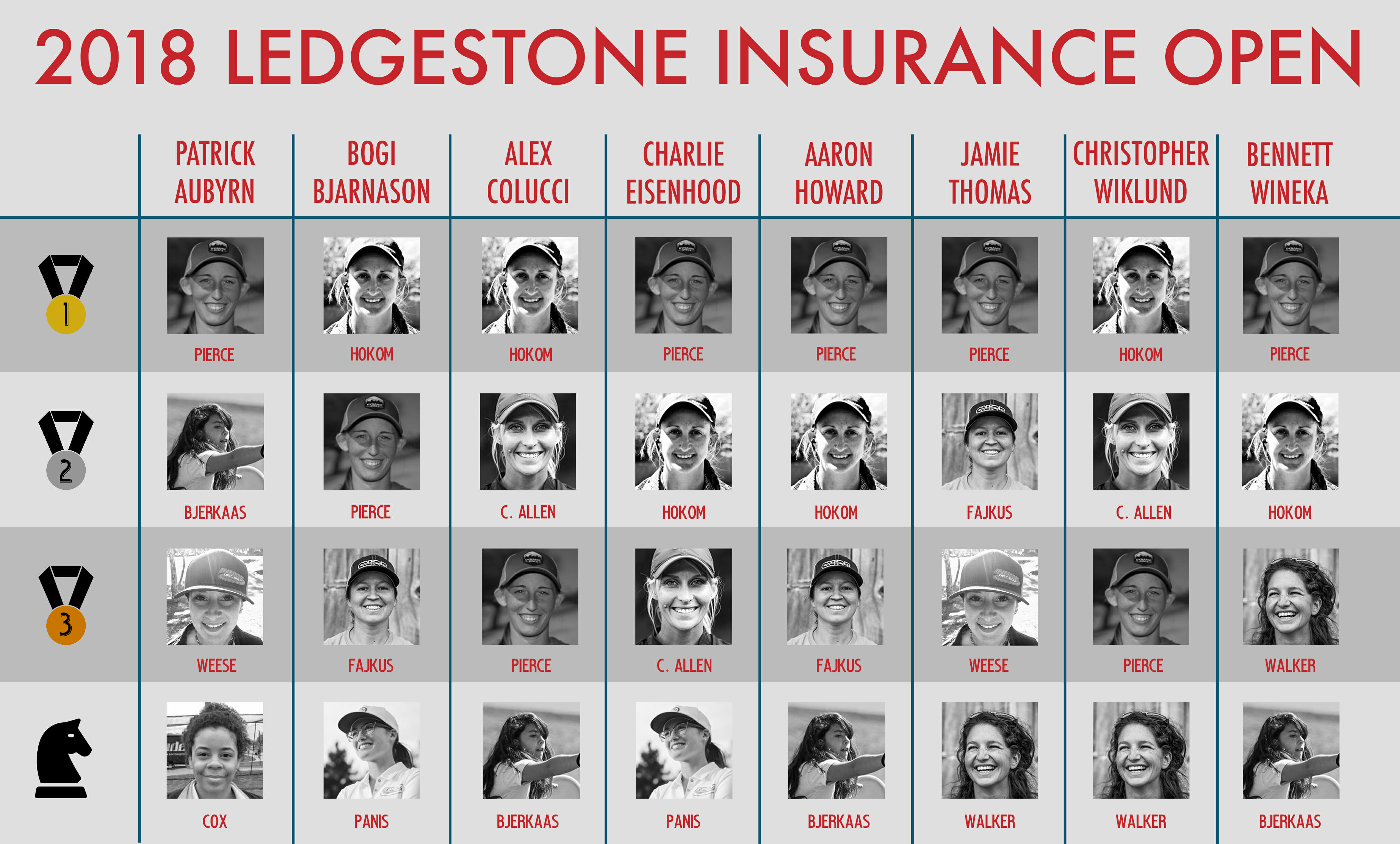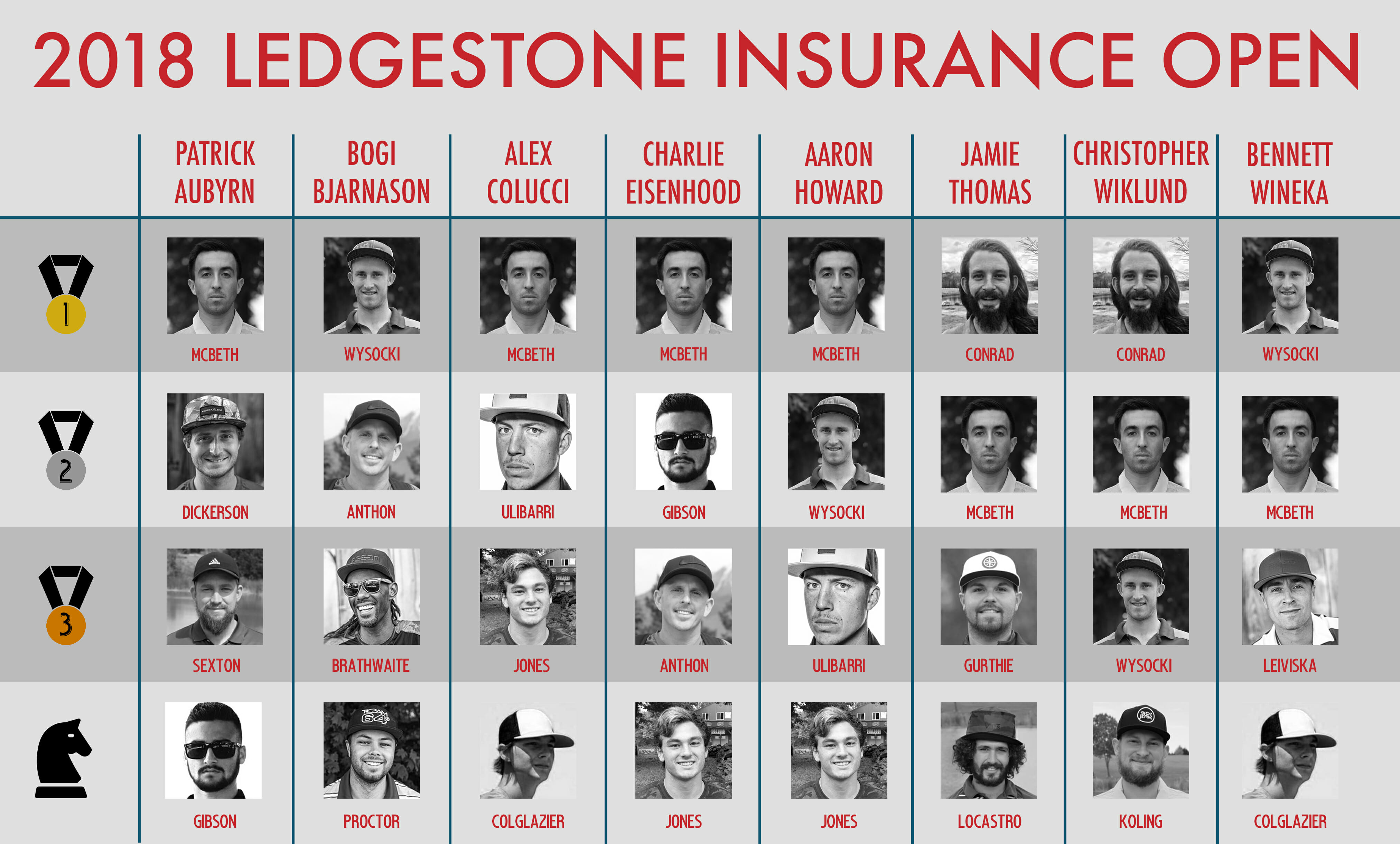 For those keeping track, Paige Pierce appears to be the consensus favorite in Open Women, while Sarah Hokom is a close second and Paige Bjerkaas is a popular dark horse pick. In Open the picks are much more varied, but Paul McBeth features most prominently on the podium and is the favorite to win in four out of eight sets. And, sure, Kevin Jones fits the criteria for a dark horse pick, but he hasn't exactly been playing under-the-radar lately or really all season.
That's what we've got. Who did we miss and who's on your list this weekend?
Player photos courtesy of UDisc Live. Follow along with all of the action from the Ledgestone Insurance Open in real time at UDiscLive.com.