Sullivan, Voss, and Estep on diversity, growth, media, and retaining members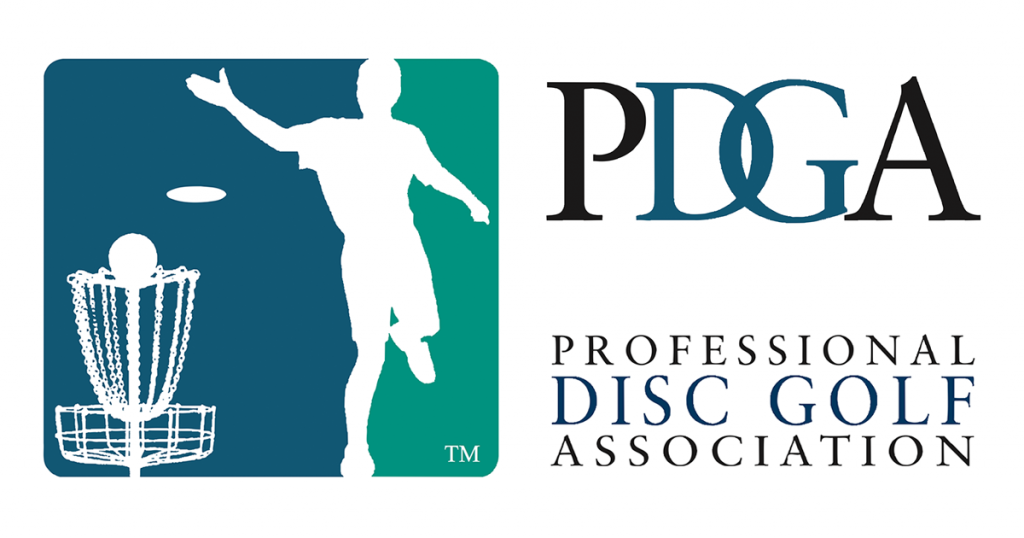 The elections for the PDGA Board of Directors are on the back nine, as it were. Voting closes on August 1, and of the six candidates running for three seats, four of them are hoping to join the board for the first time. Last week, Ultiworld Disc Golf reached out to the candidates to expand on some topics they either didn't address, or only engaged with briefly, in previous interviews, talk about their positions, and their visions for the future of the sport. Mike Sullivan, Scot Estep, and Danny Voss responded, while the other candidates couldn't be reached by press time.
The candidates who responded were asked a series of identical questions, and the resulting responses are compiled below, edited only for clarity and length.
---
Ulitworld Disc Golf: What do you see as the best path forward for growing the sport in the media? Should there be a focus on mainstream cable broadcast, or should the PDGA focus more on developing online-only streaming content?
Mike Sullivan: ESPN is a good brand but they're tied to a dying method of communication, which is subscription cable television and I think disc golf has a chance to get out ahead of this. The more resources we put into high quality on demand streaming options the better positioned we are to go into the future rather than fighting the future. You look at the NFL and they are unwilling to take risks and they are clinging like mad to satellite and cable. That issue is one among many other reasons they are starting to slip. I think that the competition between Jomez, CCDG, and Smashboxx is more dynamic because we are moving away from the cable broadcast model. The focus on steaming is correct–empowering streaming media is correct and with all accolades to Jomez, CCDG, and Smashboxx, if someone comes along and outdoes them we need to back that horse. It needs to be a competitive marketplace for all the best outcomes and it will be a better recruiting tool.
Danny Voss: Personally I think that focussing on what we have now is the better move. Exposure on a channel like ESPN is going to reach a broader audience but I feel like when the audience sees that kind of content they're dismissive whereas if we invest in the resources we have now we'll have a more meaningful outreach. Having that may allow for additional avenues like a disc golf streaming channel on Netflix or all the current production companies working together on one brand. Focusing on the streaming is the way we should go.
Scot Estep: I think there's always going to be plenty of space for streaming and we shouldn't leave it behind. There's so many things on TV which are deemed to be worthwhile and I don't understand why disc golf isn't. I really do think it should be two-pronged. Continue to encourage the streaming type stuff, but I think definitely in the next two to three years we should have the world championships and the masters stuff on TV. While it would be on TV I think some PDGA commercials showing the activity of disc golf could really be an opportunity to reach out to a lot of people in the media sense.
UWDG: The sport has grown massively in recent years. What do you see as nascent threats to the game's continued growth or potential areas where the PDGA could make the game more safe, sustainable, and welcome in all communities?
MS: First, we hamper growth…by not having a concerted focus on women and people of color. Predicated on a discussion I had yesterday, I also think we need to adopt the 2015 [International Olympic Committee] standards regarding transgender athletes. Much like our broadcast strategy, our inclusion strategy needs to be in the 2020s, not the 1990s. Second, people stuck in the 1990s who think we'd be better off with one [amateur] division because of some romanticized ideal of competition that inevitably ends up with am's goosing pro purses for "lessons." As I've stated, we have far more of a "helium-ballooning" problem than a sandbagging problem. We take "recreational" and "novice" at their denotations instead if their divisional/ratings-based connotations. Third…we endanger growth by creating (and this is a combination of natural marketing by disc companies and a failure to make the basics of the sport as accessible as, say, learning to dribble and shoot from the foul line, fielding a pop fly and choking up on the bat, wrapping up and driving your legs, and leading the receiver, etc.) situations where beginners feel compelled to throw high-speed drivers 150 feet into an adjoining fairway. This last one can be solved with marketing as in, "for arms that throw over 300′" —  education by promulgating the basics of a throw, and design in addressing the challenges of aging courses.
DV: I think part of it, maybe, will be our current population, which is so white male dominated, may be a little daunting to some people. I got my mom into playing the sport back in 2010 or 2011 just casually as a way to exercise. She started playing a little bit and then suggested she go to weekly leagues and participate and get involved with the community. She did and then it took a while after that to convince her to play tournaments. She said, "I just feel like I'm the only woman out there." She just sort of felt a little out of place. I think that story alone, and not to mention some of the reputational issues the sport has, might make it a little daunting and a little harder to overcome. I think the catch-22 about it is the way to fix it is growth itself, well how to fix this? We grow? How do we grow? We fix that problem. As far as a solution I think the big thing is the youth perspective because when more kids are involved more families are involved and we'll see that ripple effect.
SE: I'm a scientist so I have a more scientific approach to it. I think courses being closed down due to oak wilt, I think the PDGA should sanction a study by an arborist to go around to 100 courses to show there's minor bark damage but no real damage and that's something that can be spread out to all the courses in America. I think we could do a survey of parks that are just walking parks versus walking parks and disc golf parks together and easily prove that those types of parks are safer for walkers because of the people coming through.
UWDG: All of you have mentioned PDGA member retention, member services, and recruitment as a priority. What are some of your ideas for how to improve across one or all of those areas?
MS: The controversy over the rule that if you're playing pro divisions you need to be a PDGA member or the TD is to hold your winnings in escrow to help pay for a PDGA membership. This was clearly conceived by people who hadn't run a tournament in a while, so what's the TD supposed to do? I got pretty outspoken about this and I didn't understand why that couldn't have been avoided in the first place. I also think a period for public comment on proposed rules. I think any time a rule is going to force a TD to do something new or especially when it would purport to regulate behavior of people who are not regularly covered by PDGA regulations there should be a period of public comment.
SE: Specifically the average player feels the only value is the $10 off per tournament and don't realize the PDGA is doing a lot to grow the sport. There is a disconnect between what PDGA is doing and how the clubs operate. By doing surveys and sending packets, the local club sees that the PDGA is active and helping grow the sport. There can be better communication between what the PDGA is doing and the club. Also the PDGA needs to do more to lift and support the local clubs. There is currently a marketing shortfall on the part of the PDGA in helping the players understand what they do. There are things we can do to help and support the club.
DV: Creating ways for the membership population to be more involved without necessarily having to be a board member so they can be their own agent of change either locally or at a big scale. There are a lot of people with a lot of creative ideas and the real challenge is finding the useful way to utilize them all. When you have 40,000 active members but only so many people are involved at the PDGA level maybe there's a way to increase that by inviting them to contribute more.
UWDG: How active or hands off should the PDGA be at the club level?
MS: I certainly don't want the PDGA to attempt to micromanage local clubs and disc golf scenes, I think that would be disastrous. More hands-on in that we are providing more resources whenever we can. I certainly don't want them to be any more hands-off, backing up more than now wouldn't necessarily be helpful.
DV: I think that it's kind of a dual answer. I think that the PDGA can be providing local support, creating a base level of knowledge to share with the local clubs, and making resources and tools available, and it's up to the local club to use them or not. We give them the set of best practices we believe will work well for your objectives. At the upper tier level, they should have more active involvement in promoting the top level, elevating the personalities and events that make the sport marketable. Focus the energy of the association level there, but a more passive role at the local level.
SE: I think a more scientific and bigger approach can be real useful to the local level. If someone wants to present something to the city council to get a course built or more support for the club, you should be able to send an email to the PDGA and get a packet with a letter to the mayor, to the parks department. Those sorts of bigger approaches could be very helpful to the local level.