Paige Bjerkaas makes move as top four shuffles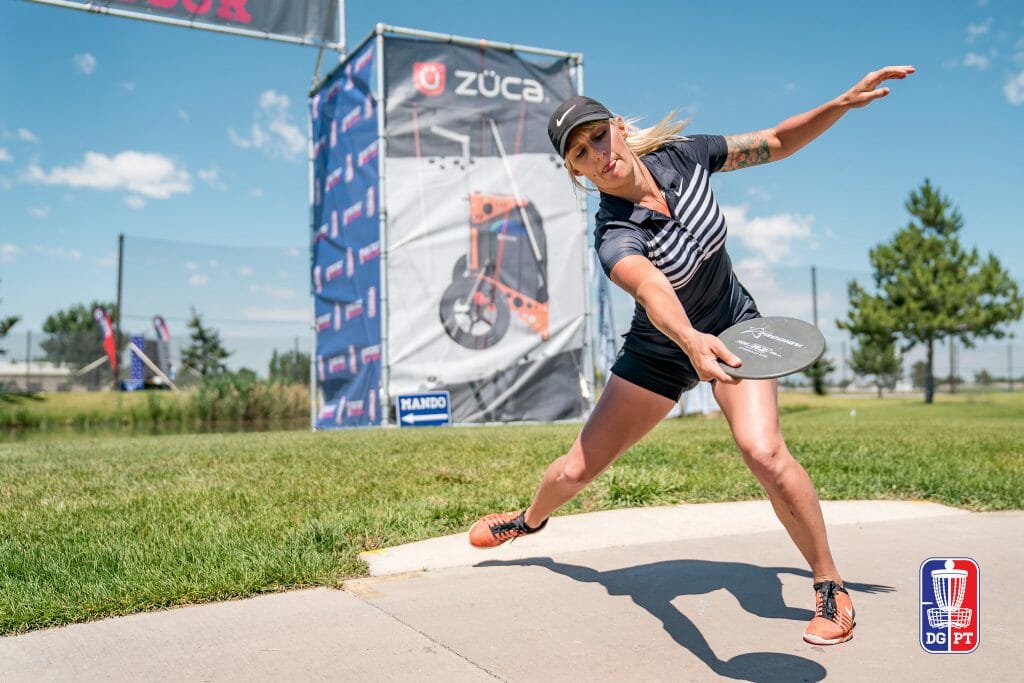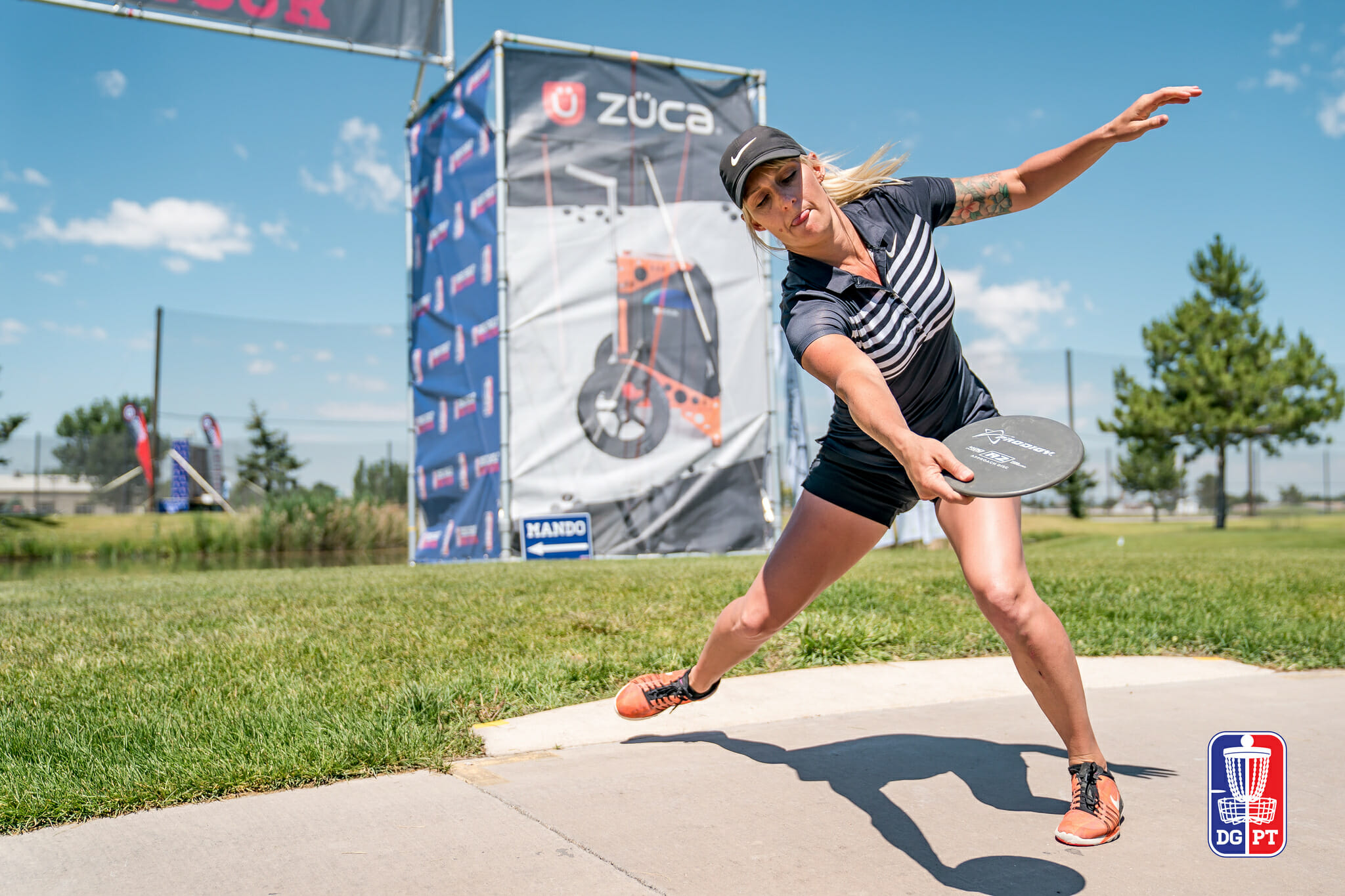 The view from the top of the Open Women's field must be as nice as the Wasatch Range that serves as the backdrop of the Utah Open because the lead card does not want to give up their spots.
Catrina Allen remains in first by one stroke at 6-over par 122. Her Ogden foil Jessica Weese remains close but fell back a spot into a tie for second at 7-over par 123 with Paige Bjerkaas. Lisa Fajkus sits in solo fourth at 8-over par 124.
The top four women are separated by only two strokes.
Touring Pays Off For Bjerkaas
Looking quite comfortable with the cameras on her, Paige Bjerkaas has maintained a grasp on lead card after recording the hot round of 2-over par 60. The college student has been on the road since Masters Cup in late May, and playing with the top touring women has elevated Bjerkaas' already above-average game.
The 973-rated second round was her highest of 2018. She's currently first at the event in fairway hits, second in parked shots and has the lowest OB rate of Open Women.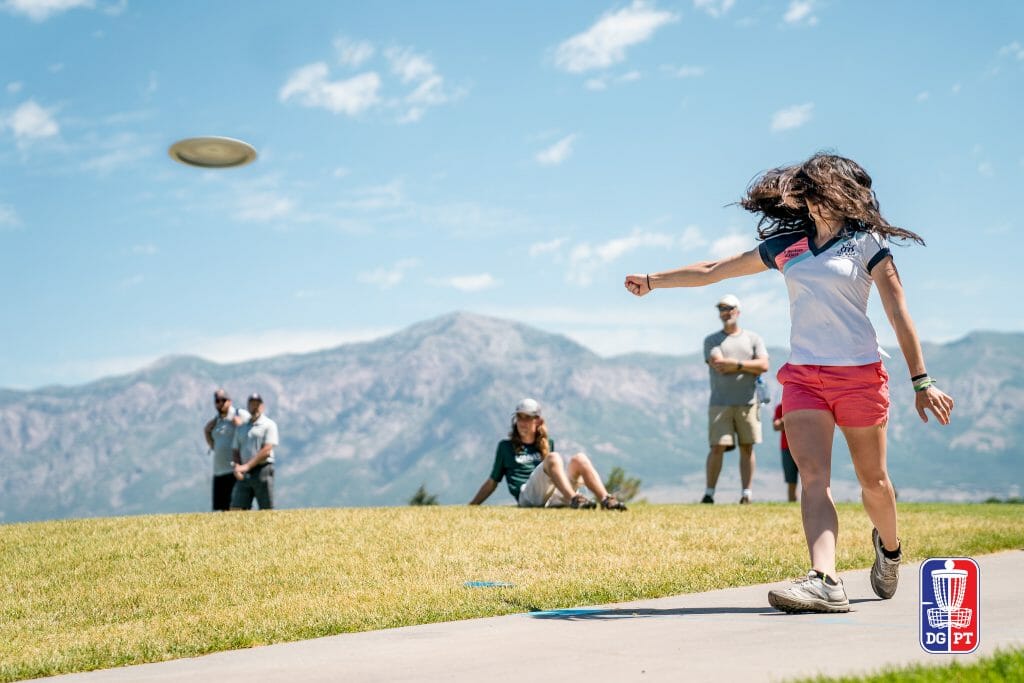 Fix Up, Play Sharp
Average score to par from round two dropped from +9.36 to +7.21 as the entire field cleaned up strokes across the course. Out of bounds penalties fell as the women kept their drives in the lines, and upped their scramble percentages as well.
What Will It Take To Win
Allen fell in most of her statistical categories day over day and will need to right the ship if she wants to avenge her 2017 playoff loss. Last year, a 10-over par 184 was enough to win, and 2-over par 60 was the final day's hot round. 
No woman has yet to score better than 2-over par 60 at any Utah Open, so it will take a lot of factors for anyone in fifth place or beyond to stage a comeback. That being said, Kona Panis shot five strokes better Saturday than her round one and is in fifth, only five strokes back of the lead. Crazier things have happened
---
The lead card of Allen, Bjerkaas, Weese, and Fajkus tees off at 9:15 a.m. local time. You can follow along with the live scoring at UDisc Live, and edited video footage from round two begins at 4:00 p.m. eastern time on the DGPT YouTube channel. Check back in here at Ultiworld Disc Golf for recaps and coverage of the final round.