Pierce doesn't win for the first time in 2018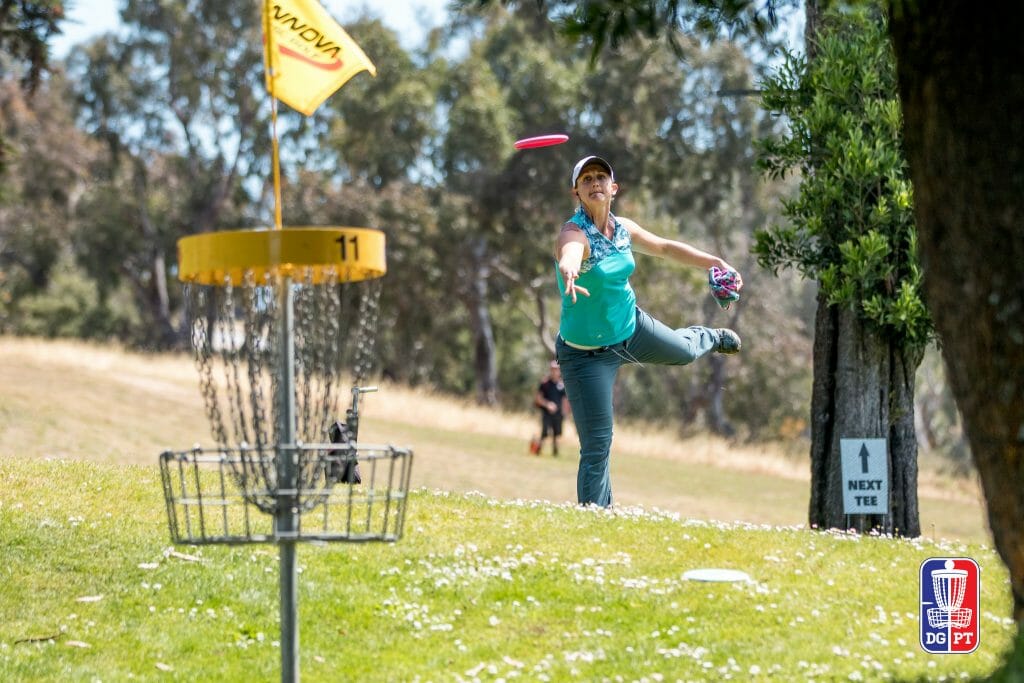 Saying you've put something from your past behind you is easy. Dealing with a similar situation when it comes back around to face you, however, is different.
Sarah Hokom was carrying a sizable lead heading into the final round of a Disc Golf Pro Tour event. If we were talking about the Waco Annual Charity Open, this story doesn't end as nicely for Hokom. At the San Francisco Open, Hokom rewrote the script, both for herself and for a competitor.
Starting the day six strokes ahead of Paige Pierce and Jessica Weese at 10-under par 122, Hokom was dialed in from the jump. A first hole birdie from just inside circle 1 on the 668-foot par 4 had her gaining one stroke on Weese and three on Pierce.
From there the proceeding holes at Gleneagles Golf Course fell like dominos. While Hokom did most of her work on the back half of the long course earlier in the tournament, she was 4-under par through 10 on Sunday, including birdies on both long par 5s, holes 5 and 10. Not usually known for her distance, Hokom instead perfectly positioned herself to attack on her approach shots to get easy looks for four.
While Hokom was steadily pushing her advantage, Pierce was matching birdies but added two early double-bogeys to go with them. Weese was playing clean. Too clean though, carding pars exclusively through the first 14 holes, and therefore was unable to put much pressure on Hokom. 
As a result, all Hokom had to do down the stretch was avoid any major trouble. She did that, staying even through the back nine. Hokom finished with a 3-under par 63 final round to card a 13-under par 185 winning total. The SFO win is Hokom's first on the DGPT circuit in 2018 and by extension the first for any player who isn't Paige Pierce on the PDGA National Tour and DGPT this season.
Hokom threw the hot round twice, in rounds one and two, and was the only Open Women's player to shoot under par each day. She ranked at the top of the field in birdie percentage and reaching circle 1 in regulation, and second in fairway hit percentage.
Catrina Allen carded the hot score in the final round with a 989-rated 5-under par 61 to move her into a tie for second with Pierce at 5-under par 193 total. Weese finished fourth at 4-under par 194 total.
It would most likely have taken lower scores than we saw most of the week for anyone off the chase card to move into a podium spot. Valarie Jenkins, Madison Walker, Lisa Fajkus, Vanessa Van Dyken, Paige Bjerkaas and Kona Panis rounded out the top ten in that order.
The top Open Women's players are spreading out across the northwest before the PDGA National Tour returns with the Beaver State Fling beginning June 8 in Estacada, Oregon.