Six within three strokes of lead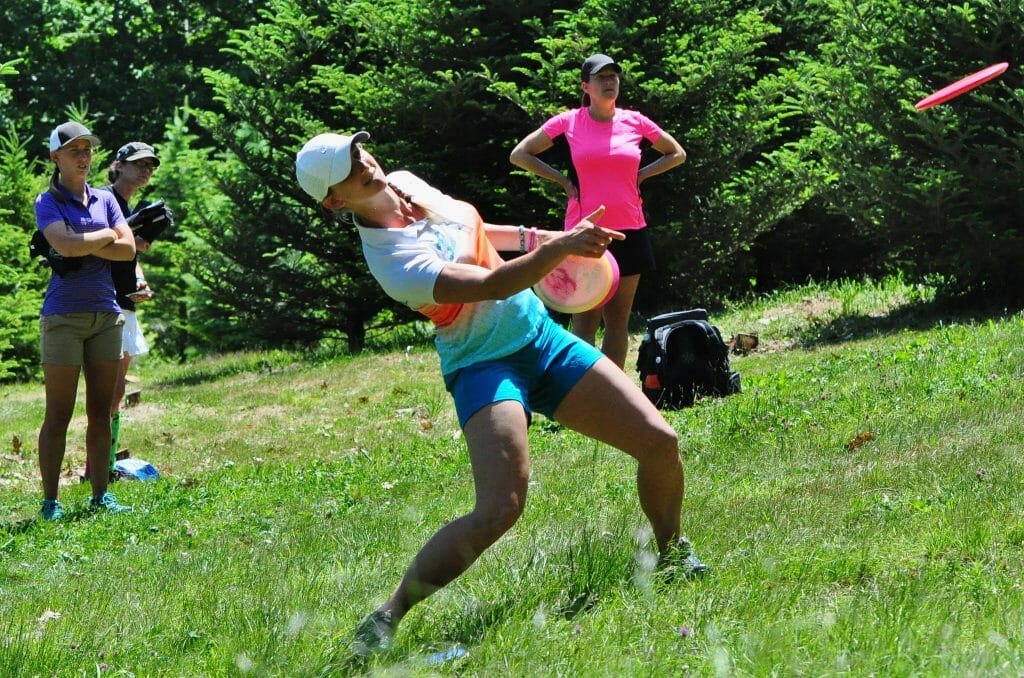 The Disc Golf Pro Tour's San Francisco Open kicked off yesterday and in the Open Women division's first go around at the Gleneagles Golf Course those who finished the round strong ended up at the top. Sarah Hokom has the lead at 3-under par 63 after her 978-rated performance. Five other competitors, though, are within three strokes of her lead.
Hokom pushed to the lead late in the round after navigating the back nine with precision. She only carded one bogey on the back half, and a late run of four birdies on the last five holes came with parked shots all to within 15 feet. Hokom, despite lacking the overall distance of many of her fellow competitors, demonstrated that accuracy can be just as important. She ranked first in both parked shot percentage and reaching circle 1 in regulation — both important measures of distance accuracy. She tied Catrina Allen for most birdies on the round, including one of only two in the field on the 347-foot hole 3.
Shaking off any signs of a Masters Cup letdown, Valarie Jenkins had a similar day to Hokom's, going bogey-free on the final ten holes on the way to her 2-under par 64 total, Jenkins is currently sitting in second. She was first on scramble rate and second in fairway hits and of the six players tied for fourth and better, Jenkins had the cleanest scorecard with only two OB strokes.
Allen is in solo third at 1-under par 65 total just ahead of Paige Pierce, Jessica Weese and Madison Walker who are all tied in fourth at even-par 66. Trying to attack the long Gleneagles Golf Course track, Pierce found herself in the OB more than any other player in the top ten, racking up five penalty strokes. Save for two holes, Weese looked like she came ready to compete for the victory. Her only two bogeys during round one were a double-bogey on the par four hole 8, the course's second most difficult hole for the field, and a quadruple-bogey on the par four hole 18. Weese had the lowest score of the day through hole 17.
---
The lead card of Hokom, Jenkins, Allen, and Pierce kicks off at 12:00 p.m. eastern time. You can follow along with the live scoring on UDisc Live, and watch the round in full before the Open live broadcast beginning at 4:30 p.m. eastern time on the Disc Golf Pro Tour YouTube channel.