Paige Pierce and Catrina Allen tied for second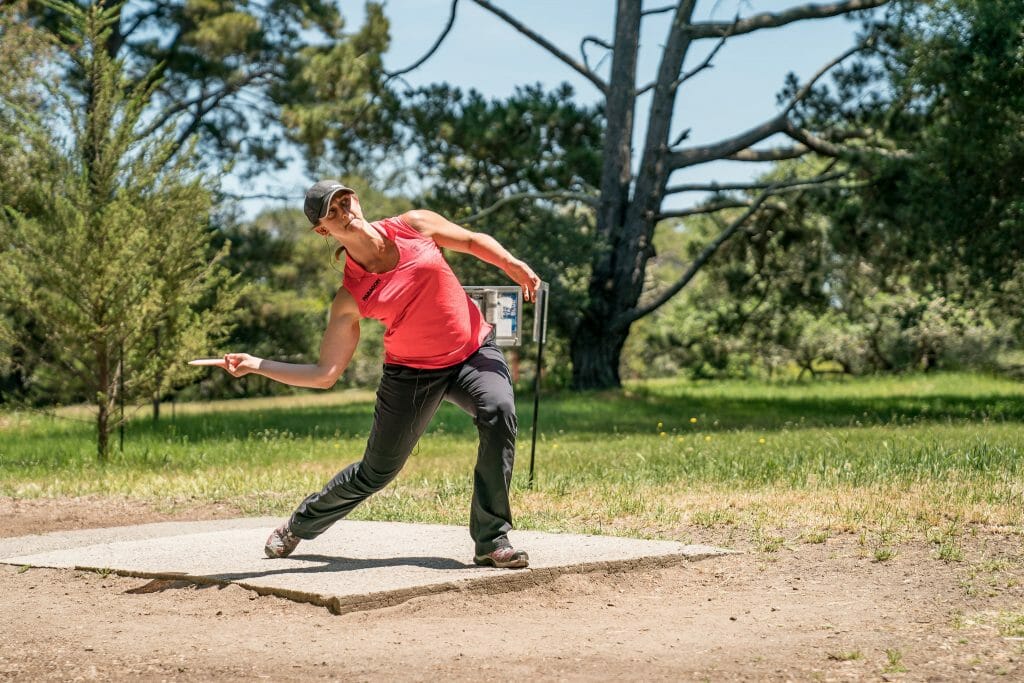 To win at DeLaveaga Disc Golf Course you have to play clean golf. A repeat Masters Cup champion is following that game plan and is being rewarded.
Valarie Jenkins has been touring less than most of her competition but holds a one stroke lead over both Paige Pierce and Catrina Allen after one round. Jenkins sits at 5-over par 77; Pierce and Allen are tied at 6-over.
Jenkins' cleaner brand of golf has resulted in the fewest percentage of scores over par in the field. Even when she's found trouble, her 71 percent scramble rate is also tops of the Open Women. A 92 percent putting clip from inside the circle isn't hurting anything either.
Pierce is still in prime position to push her unbeaten streak another week. If she's able to clean up her two-putts from circle one, her ability to collect birdie looks will make her difficult to beat.
Best putter in the game?
Madison Walker needs to be talked about more as one of the top putters on tour. She's stated in the past that her goal is to become the best woman on the green and her stats back it up.
Walker was first in circle one putting Friday, notching 96 percent of her attempts, and also first in circle two. The only thing holding Walker back in 15th place is her tee shots.
Who's primed to move?
Don't count out Lisa Fajkus, currently tied in fourth at 8-over par. Take away the triple bogey on the first hole and she would have had one of the hot rounds. Fajkus' three birdies were tied with Catrina and Jennifer Allen for second most of round one behind Pierce's four.
Tied for ninth and only five shots out of the lead, Sarah Hokom should be expected to rise in round two. She carded zero birdies on the first 24 holes.
Lesli Todd, Jessica Weese, Melody Waibel, Vanessa Van Dyken and Zoe Andyke round out the top ten.
The Open Women's lead card of Jenkins, Pierce, Catrina Allen and Todd tees off at 2:30 p.m local time and will be playing the DeLaveaga Disc Golf Course. You can follow along with live scoring of their round at UDisc Live.