The WGE starts this weekend with over 2,000 women signed up to play
This weekend will mark the fourth biennial PDGA Women's Global Event. The event has seen participation rise from 600 women in 2012, to over 2,000 signed up to play this weekend. The event is notable for being many women's first PDGA sanctioned event. We checked in with a few women who got their start at Women's Global Event tournaments to see where they are now and how the WGE got them there.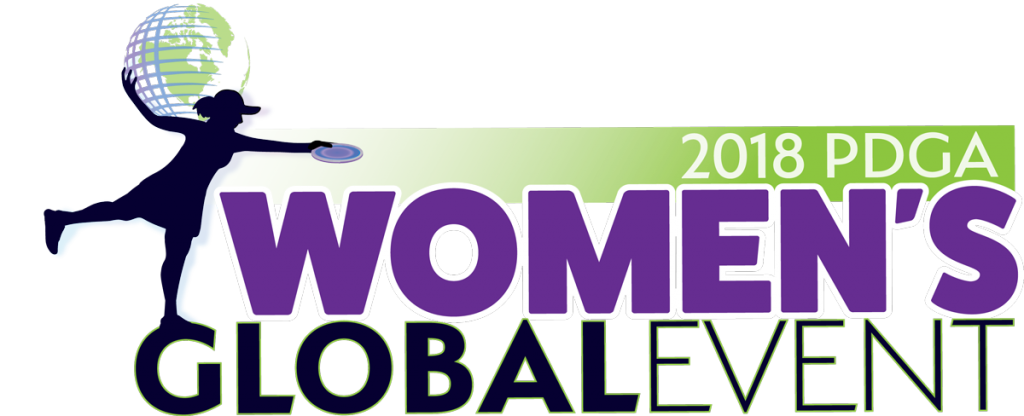 Brittany Zimmerman of Tucson, Arizona first competed at the 2016 Sisters of Siouxland (SOS) + WGE in Brandon, South Dakota.
"I was absolutely terrified," Zimmerman remembers. "I had played some rounds of casual disc golf before but I didn't know the real rules and I certainly did not feel good enough to compete." Her friend, whom she was road tripping with, wanted to stop to play disc golf and convinced her anyway.
"[He] gave me a crash course in the PDGA rules, things like marking your lie and what to do if you go OB," Zimmerman explains. "I signed up for Rec. I was so nervous I would make a mistake or be so terrible that people would be annoyed that I was there."
PDGA Women's Committee member Julie Ferdella of Rochdale, Massachusetts felt similar intimidation when she was first introduced to disc golf.
"I was one of those women who walked around Maple Hill with her male friends with a beverage and just enjoyed nature," Ferdella says. "Even as an experienced athlete, when my friends asked me if I wanted to throw, I was very uncomfortable. I thought I had to throw like them, and at the time I had never seen a female player on the course, never mind throwing." Ferdella's first tournament was The Tully Tournament – WGE in 2012, the WGE's inaugural year.
Playing in WGE tournaments changed Zimmerman and Ferdella's perspectives on what disc golf could be for them. They weren't alone.
"I wasn't aware at the time, but that event would dramatically change my life," Nikki Nash of Houston, Texas, says. "Though I was still new to the game and still had so much more to learn, I realized that I was doing much better than I thought I was." Playing almost exclusively with men had skewed how Nash and the women viewed their skills.
"Prior to this I only had men to compare my performance to," Nash explained. "Seeing other women succeed and struggle in some of the areas I did really helped to put me at ease."
Nash's first tournament was during the 2016 WGE, at the Girly Disc Golf Get Together in Conroe, Texas. "I remember witnessing a much more experienced player throw into the woods on hole 11 and then struggle to get out after many throws," Nash says. "Seeing how she didn't give up and moved on to the next hole like nothing happened was inspiring."
For all of these women, disc golf has become an impactful part of their lives. They are all deeply involved with the community. Ferdella now plays in the Open Women's division and is sponsored by Ladies First Disc Golf. She co-founded New England Women's Disc Golf and works on the PDGA Women's Committee. All three of them have started women's leagues in their regions, and Ferdella and Nash will both be running WGE tournaments this year.
In the two years since the 2016 WGE, Zimmerman has gone from a beginner in the recreational division to a player sponsored by a disc manufacturer. Because of her WGE experience, Zimmerman caught the tournament bug and racked up enough points to play in the 2017 PDGA Amateur and Junior Disc Golf World Championships in the Advanced Women's division. As an aerospace engineer, the construction of MVP Disc Sports' discs caught her eye. By the time the 2017 Amateur Worlds rolled around, they had become her go to discs.
"I was at Worlds when the MVP team captain, Derek Fahs, reached out to me," Zimmerman says. "He told me about the team and I immediately applied. I knew it was meant to be and the only team I ever wanted to be on."
Disc golf has left a lasting impression on the women's personal lives as well. Ferdella was diagnosed with an anxiety disorder in her late 20's. Through the difficult time, she says "disc golf gave me the confidence to be and to love myself." For Zimmerman, it brought her community when she moved to Arizona last year and it was how she met her boyfriend, fellow disc golfer Jeremy Koling.
"One of the most alluring parts of disc golf is the inherently eclectic and never-failing kind people that the sport draws," Zimmerman explains. "WGE was my first real taste of this and it had certainly not falsely advertised."
Ferdella agreed, reflecting on her first WGE experience, saying, "the women who attended the tournament that day immediately accepted me into their tribe, and we are all still friends to this day."
For all of the women — through their friendships, sponsorships, leagues, and tournaments — they all trace this new chapter of their lives, one fulfilled by disc golf, back to the Women's Global Event. Says Nash, "I attribute my love of the sport, so many new friendships, and the growing of our female numbers within this community to the Women's Global Event."