McCray and McCoy pick up PDGA Major wins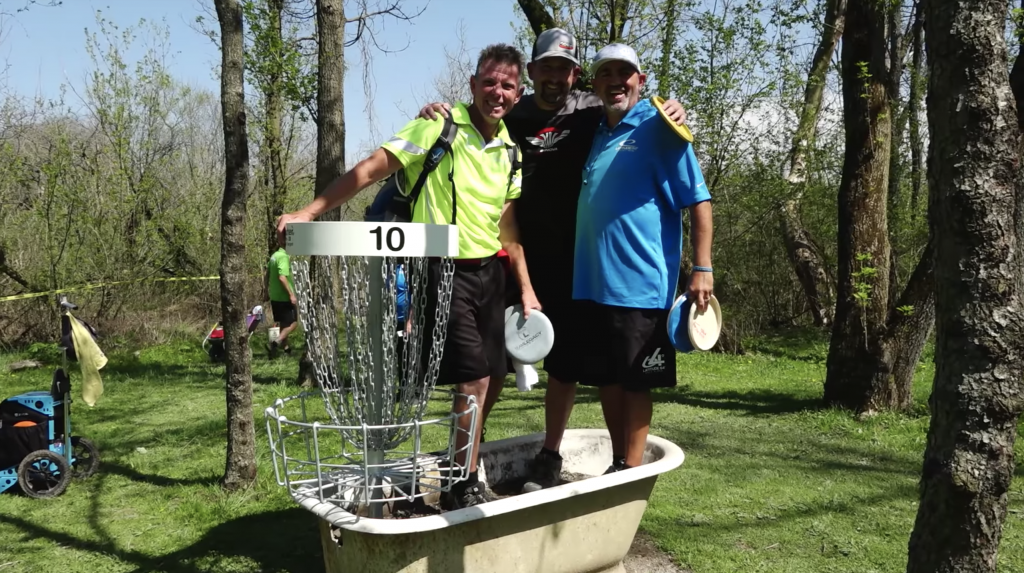 Sunday at the 2018 Tim Selinske US Masters Championship may have seen the Pro Masters 40+ division move back to Lemon Lake Gold, the toughest course on the Crown Point, Indiana property, but the leader after three rounds was not in the mood to let the wooded track deter his quest for a second PDGA Major title.
Coming off an absurd 28-under par score over rounds two and three on Saturday at the Blue and White courses, JohnE McCray led the division by five strokes and had yet to card a bogey during the tournament. Right behind him though was the red hot Rob Ryan, the round one leader after playing the same course Friday. Ryan has already notched three Pro Masters 40+ wins in 2018, including an impressive win at the Disc Golf Pro Tour stop at the Memorial Championship. Further back but sharing the lead card were the ever-dangerous Mike Moser and Barry Schultz. Moser had worked his way up to top four with an 11-under par 50 during round three, while Schultz was uncharacteristically off Saturday, keeping him just out of McCray's reach.
Counting Schultz out of the Tim Selinske, however, would be foolish. Since becoming Masters eligible in 2010, Schultz has won six of the eight US Masters Championships.
And it was Schultz that did seem to put the pressure on McCray early in the final round. Schultz was dialed-in off the tee, the area he struggled with the day before. He grabbed a stroke on hole one and McCray matched his birdie on hole two. Schultz laced his drive on the par four third hole, giving him an outside look at eagle. McCray responded with an errant drive that found him in front of a mandatory tree and a tricky line toward the basket.
This is the spot when champions are made. McCray pitched around the mando and up the fairway but still short of Schultz's drive. Releasing a floaty hyzer to thread the trees, McCray drained an 80-footer for a birdie to make something out of what looked like nothing off the tee. Schultz missed his long jump putt and any true momentum to catch McCray fizzled out.
From there it was McCray all day. The only hiccup seemed to be the bogey on 16 which ended his bid for a bogey-free tournament. He came right back with an outside circle 1 birdie on 17. McCray finished five strokes ahead of the field with a 46-under par 203 total to win. He shot above his 1030 rating every round except the final round.
Moser made a charge into a tie for second with the hot round of 12-under par 52 on Sunday. This without even being able to employ his signature roller game due to the terrain. Had it not been for a 1003-rated first round, Moser may have found himself competing with McCray on the final day.
Ryan, who was by far the most animated player in Crown Point, tied Moser for second with a 41-under par 208 total. He averaged more than 20 points above his player rating over the weekend. Schultz finished fourth at 39-under par 210 total.
The top four finishers may not be much of a surprise, but a couple names expected to challenge for the victory came up short for wildly different reasons. Dave Feldberg was the runner-up at both Professional World Championships held at Lemon Lake in 2010 and 2013. He was unable to get revenge on the track and finished sixth, 14 shots out of the lead. Eric McCabe, who won the 2010 Pro World Championship at these courses, was originally signed up for the event before dropping late in the week. Patrick Brown made the trip to Indiana and was tied with Moser after round one until a nasty case of food poisoning knocked him out of the tournament Saturday.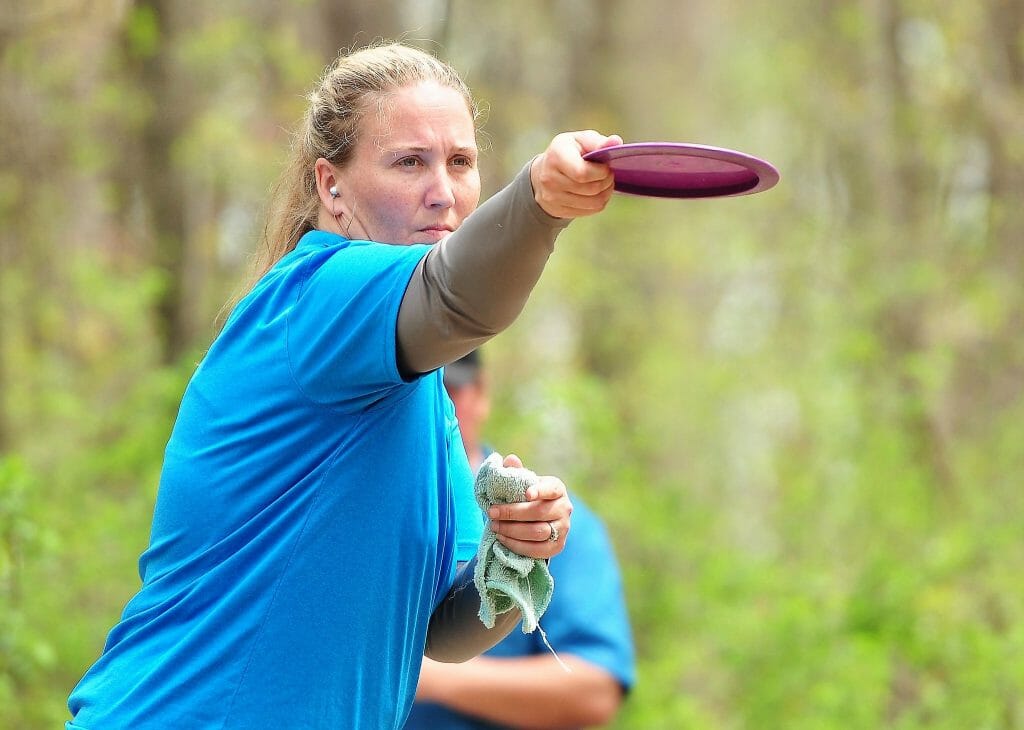 In Pro Masters Women 40+, the two highest-rated women found themselves alone at the top. Courtney McCoy, playing out of Georgia, was leading by two strokes going into the final round over Lesli Todd, playing the same course, Silver, where McCoy jumped out to a four-stroke lead on Friday.
Todd opened the final round with a bogey and continued carding birdies and bogeys between a handful of pars all day. McCoy was steady, carding pars over the first six holes, and final seven. She shot a 2-under par 58 final round to carry her to the win with a 3-under par 238 total. Todd finished in second, four strokes behind at 1-over par 242 total. Melinda Ring finished third at 10-over par 251 total.
This is McCoy's second PDGA Major title. She won the 2017 United States Women's Disc Golf Championship in the Masters division.