McBeth hits 100 and almost an albatross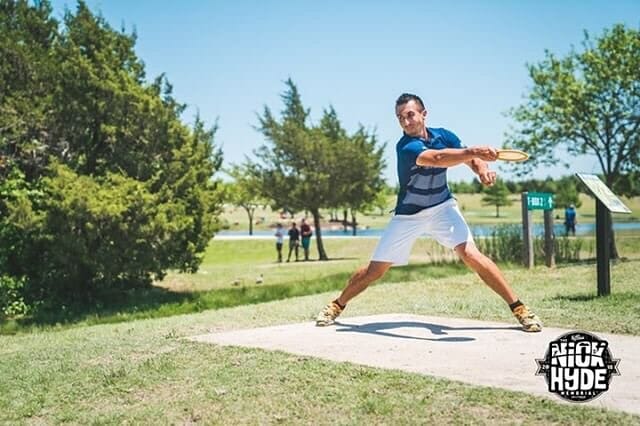 Paul McBeth took down his second A-Tier win of 2018, beating out the scorching hot Eagle McMahon by one stroke in the Open division at the Nick Hyde Memorial in Rockwall, Texas. McBeth's 30-under par 154 total was good enough to earn him his third career win at the event and the 100th of his career. Ricky Wysocki took third and Texas native Bradley Williams finished fourth.
Sarah Hokom won the Open Women's division by an impressive 13 strokes, finishing at 1-under par 183 total. It was Hokom first win of the season. Maria Oliva finished in second place, followed by Jessica Weese and Catrina Allen who rounded out at top four.
Muddy McBeth and the Almost Albatross
As is usually the case in the early season in Texas, the weather was a factor. Deep mud forced players to skip holes six and seven during the first round of the tournament. Here's McBeth slipping around on hole 5's green during round one just to give you an idea of how muddy it was. The second and third day of action saw clear sunny skies, there is no doubt that the lingering patches of muck, mud, and standing water provided a unique set of challenges to an already challenging course. 
For those wondering when the McBeast side of McBeth would show up this season, take a look at his third round stats that resulted in the 14-under par 49, 1067-rated final round performance he needed to hold off McMahon. McMahon made a valiant effort and nearly matched McBeth throughout the entire final round, but McBeth was able to hit the eagle three on the par five 990-foot par 5 17th. That stroke, at a crucial moment, proved to be the difference maker. But it was a little more than just a drop-in eagle, it was almost an albatross:
Hokom On A Tear
Paige Pierce winning everything is certainly the main story in the Open Women's division this season, but don't sleep on the impressive season Hokom is putting together. She's only finished outside of the top 5 once in 10 events and has an average finish of 2.7. Her season stats collected by UDisc Live paint an equally impressive picture. She ranks third and second in Fairway Hits and second in Parked shots while reaching Circle 1 in Regulation on 29-percent of holes, which is good enough to rank fifth. In her dominant Nick Hyde Memorial performance, she ranked first in reaching Circle 1 in Regulation, OB Rate, and Parked holes.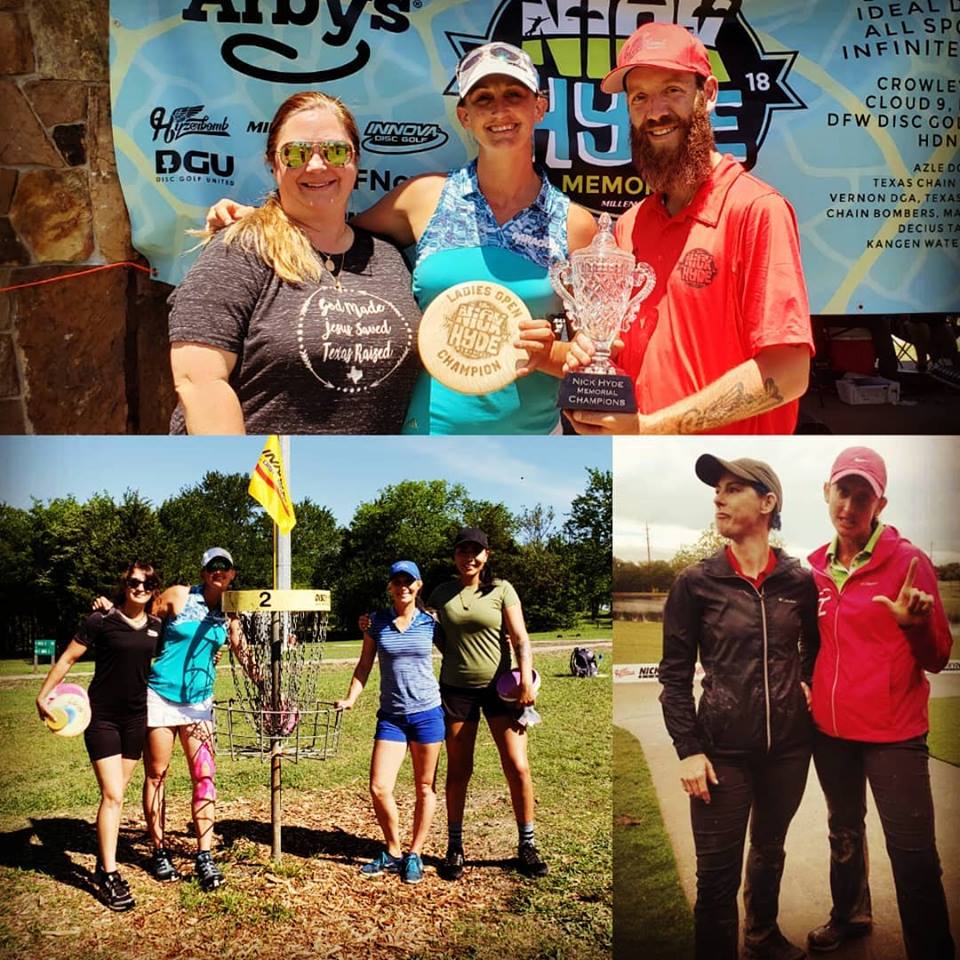 Williams, Gurthie and Other Hot Starts
Williams continued his strong early season play, having only finished outside of the top ten once in eight events. Garrett Gurthie has continued to impress in his return to touring, as he finished the weekend in sole possession of fifth ahead of Jeremy Koling and Kevin Jones who tied for sixth. Grady Shue and Austin Hannum were two others inside the top 10, in 8th and tied for 9th respectively. As each notched another top 10, both young pros continue their impressive yet slightly under-the-radar quality seasons.
Koling Rights the Ship?
Koling has been off to a slightly inconsistent start to the 2018 season. After finishing in the top five in his first two tournaments of the season, he landed in 51st place in Las Vegas and 15th at The Memorial. He then took second at a B-Tier and then won the WACO. After that, he took 13th at The Open at Flat Creek, 38th at the Jonesboro Open, and 23rd at the GBO. Compared to his 2017 season, where he never slipped below 15th to finish a tournament, 2018 has been an up and down season so far. This weekend in Texas, he shot a first round 53, 54 second round, and a third round 53. Here's hoping this is a sign of increased consistency from the big half of the 'BigSexy' commentary team.
New Production Feature for Jomez
During round two coverage, Jomez Productions introduced Chase Card check-ins. Throughout round two, viewers were able to get a look at what the chase card was doing, a feature many would like to see continued moving forward.
Update: an initial version of this article stated that the win was McBeth's fourth consecutive at the event, when, in fact, it was the third of his career and second straight. The article has been updated to reflect this and we regret the error.