Pierce takes fourth straight win at the Texas Women's Championship
Paige Pierce won the [fill in the blank]. These days, it feels like you could pretty much start any story about the Open Women's division with that sentence: just fill in the blank.
This past weekend it was the Texas Women's Championship, a women's only event held at Rivery Park in Georgetown, Texas. Pierce held off Sarah Hokom to finish the weekend three strokes ahead at 180 total. Pierce has taken the crown at this event every year since 2014. It is also Pierce's fifth consecutive win to start the season.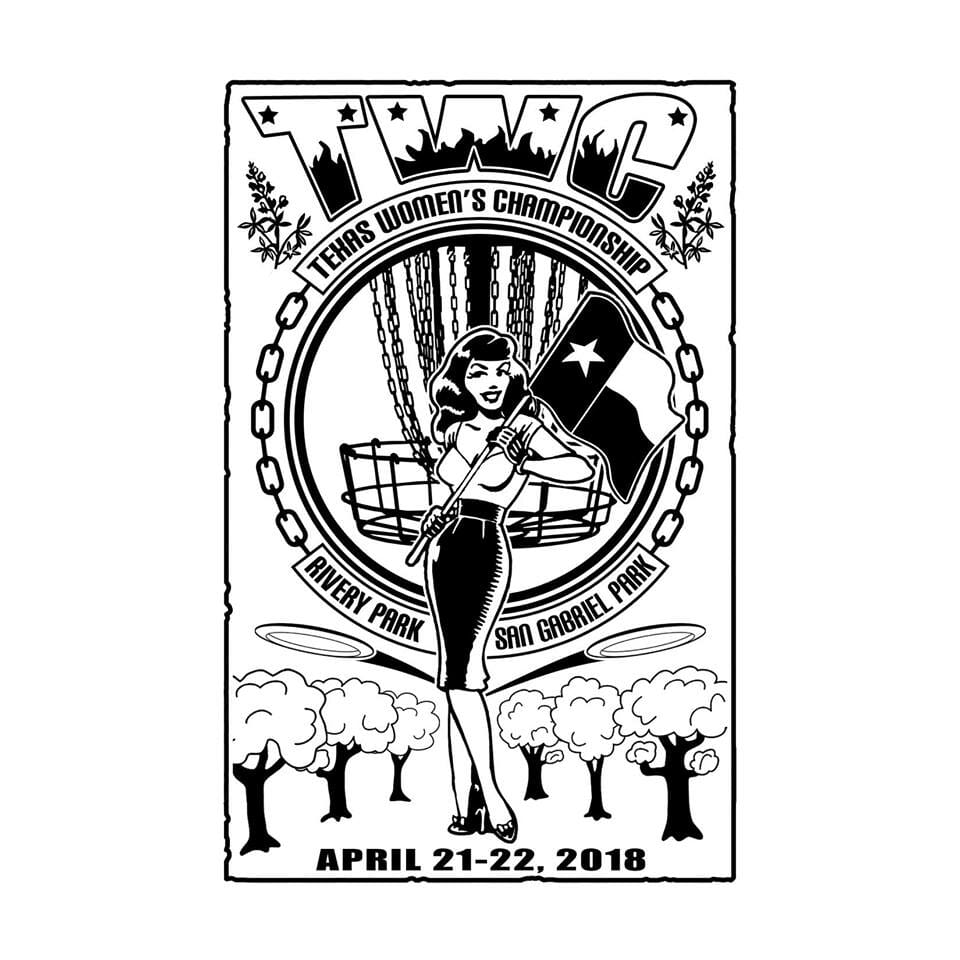 Pierce—a Texas native—said before the event that playing in the TWC has always been special for her.
"I have vivid memories of growing up in High School and Middle School before I was traveling on my own, my dad would take me every year," Pierce said. "This is a tournament I've always played every year; it holds a special place for me."
Each year, the final 9 is played in a safari layout. And this year a new wrinkle was added.
"They had us play pretty much only the long holes," Hokom explained after the event. "And then the final hole was a 325-foot island hole that no one knew about or had practiced, which was interesting for sure. I think I threw a third of my tee shots backhand, which was something new for me"
"I wanted to pick out the toughest holes on the course in a reasonable loop style set up that would be spectator friendly," tournament director Edman Coffey said. "The highlight of the final 9 was the solid play of Stephanie Vincent as she bested the field for a solid third place finish over Rebecca Cox. This course really levels the playing field as you have to hit your lines and play smart to score well."
Hokom is enthusiastic about women's only events like the TWC and what they can do to develop interest in the sport from women. She sees long-term benefits in them for both professional and amateur women.
"They are such a good thing that needs to be built up over time. This event is the grass-roots of what a women's pro tour can become," Hokom said. "If you haven't been to a women's only event, it is time to visit one, especially if you're a guy. It's an atmosphere of love, laughter, and friendship."
To add to the unique atmosphere and structure of the TWC, seven players aged six to 15 in the Junior divisions played their round during the main tournament's lunch break.
"It was great to see the younger girls out there," Hokom reflected. "And it was fun for us to be able to spend time with them and encourage them."
"The TWC is a gathering of females from ages six to 60+ in one setting, of all different skill levels that incorporates a social experience that is unmatched in other all gender-based tournaments," Coffey said of the event. "A place where girls can come be girls and not worry about the pressures of competing. The local community really gets behind this event and show awesome support for this tournament in its 14th year. None of this would have been possible without the dedication of my wife Laura as she is a crowd favorite."
There has been much discussion over the past two seasons about how the women's side of the professional tour can be better represented and covered, and how to best improve women's participation in the sport more generally. Coffey explained that other groups looking to develop their own women's only tournament should because it helps serve the goal of growing the sport.
"Be patient and think of the little things that women find enjoyable," Coffey said of his philosophy in running the annual event. "Give them platforms to talk and discuss disc golf and other related life events. Ice cream socials are always a big hit as well as instructional clinics in a Q&A format. Find sponsors that cater to women so they can, in turn, bring these companies into their house. I've always said it's a labor of love and this year certainly proved that once again."