A host of touring pros collect A-Tier wins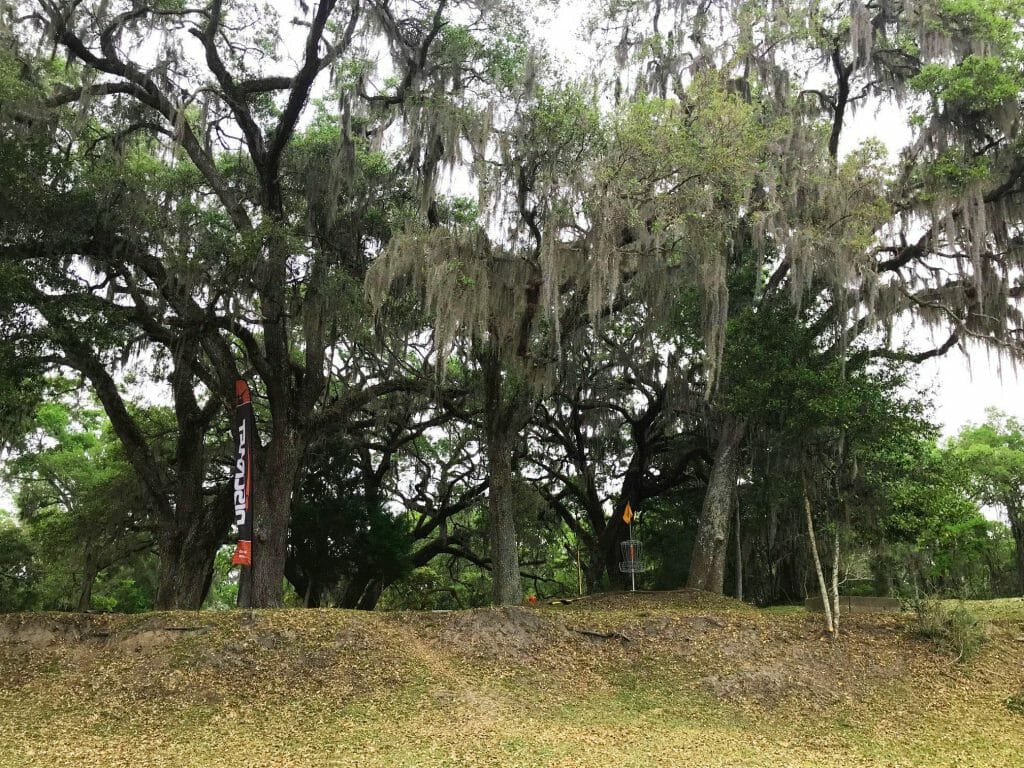 A break from the Disc Golf Pro Tour and the PDGA National Tour this weekend meant that top touring pros were spread out across the U.S. at several A-Tiers.
One such event was Throw Down the Mountain VI in Brooksville, Florida. There, Paul McBeth was seeking to defend his 2017 title and did so. McBeth earned his first win of 2018, finishing at 32-under par 151 while averaging 1059-rated golf. That was good enough to beat out Matt Orum, who finished second at 25-under par 158, by seven strokes. Calvin Heimburg finished third at 21-under par 162, while Austin Turner and James Mosier finished tied in fourth at 19-under par 164.
McBeth shot each round above his rating, which usually has pretty good results considering his current rating of 1050. It was a wire-to-wire, where he shot the hot round on each day of the three-round event. McBeth pocketed $1,200 for the win.
In the Open Women's division, Madison Walker defeated Elaine King in a playoff to notch her fourth win of the season after both finished regulation at 5-over par 188. Walker and King were close the whole weekend, staying within a single stroke of one another through the first two rounds and finishing tied, before throwing matching 5-over par 66s in the final round to force a playoff. The victory was Walker's fourth this season, and it broke King's three-tournament unbeaten streak in 2018. Walker took home $550 for her win. Further down the leaderboard, Ellen Widboom and Courtney McCoy finished tied in third at 7-over par 190. Hannah Leatherman rounded out the top five at 9-over par 192.
Meanwhile, in Marble Falls, Texas at The Open at Flat Creek, Ricky Wysocki was looking to get back on track and get his first win of 2018. Wysocki led the field by two strokes after a 1065-rated opening round. However, an uncharacteristic 976-rated second round saw him fall to a tie for ninth place.
In the meantime, James Conrad's 1056-rated second round put him into a tie for third place heading into the final day. Conrad would go on to shoot the 1072-rated hot final round to take the victory and the $1,405 payday with a 38-under par 154 total. Jon Perry was consistent in his second-place showing; his three rounds were all in the 1030's, which helped him finish at 35-under par 157. Wysocki used a 1037-rated final round to pull into a four-way tie for third place. Wysocki, Joel Freeman, Bradley Williams, and Landon Knight all finished at 33-under par 159.
Top pros Sarah Hokom, Jessica Weese, and Catrina Allen all stayed in Texas, hunting for a win after WACO. Allen was successful in defending her 2017 Open at Temple title, finishing this year's installment of the event at 4-under par 188, one stroke ahead of Hokom.
Hokom came out hot, shooting the 974-rated opening round to gain a one-stroke lead over Rebecca Cox and a five-stroke lead over Allen. After the second round, Cox gained three strokes on Hokom, giving her a one-stroke lead over Allen going into the final day. Allen and Hokom tied for the hot final round score giving Allen the one-stroke victory. Cox finished in third after shooting 1-under par 191 while averaging an impressive 36 points above her current 897 rating.
Some top pros headed west after WACO where Bobby Musick was looking to defend his 2017 title at the Daniel Boe Memorial in Escondido, California. However, Musick had Paul Ulibarri and Seppo Paju to contend with.
Ultimately, it was a duel between Ulibarri, Paju and Sias Elmore in the end, with Ulibarri edging out his Prodigy Disc teammate and Elmore by a single stroke at 30-under par 144. Paju and Elmore finished tied in second with matching 29-under par 145s. Max Nichols finished fourth at 25-under par 149, while Musick finished fifth at 24-under par 150. Through two rounds Paju, Musick, and Elmore were tied atop the leaderboard with Ulibarri lurking one stroke back. Musick's 1055-rated second round jumped him from sixth place and into the tie at the top. Ulibarri carded the hot final round to take the win, which is his fourth in 2018.
Lisa Fajkus was looking for her second A-Tier victory of the season and got it after an even-par 174 three-round performance. Fajkus held a three-stroke advantage over Lesli Todd going into the final round. Todd was able to pick up two strokes to finish one stroke back in second with a 1-over par 175 total. Kona Panis picked up her second top-three finish at an A-Tier this season, finishing third at 6-over par 180, throwing all three rounds above her rating.