Don't miss the photo gallery!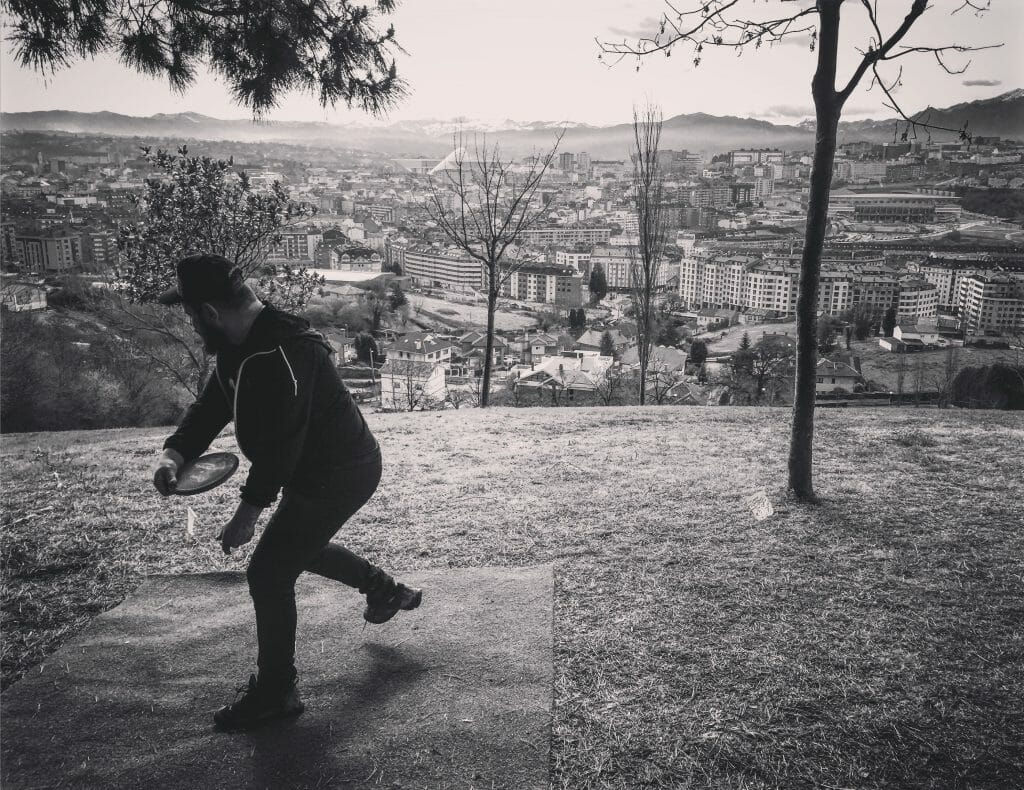 This article was written by Bogi Bjarnason, the head of marketing at Reykjavik Disc Golf. All photos courtesy of the author.
Perched across the punishing hillsides of Parque Purification Tómas in the middle of the verdant vistas of Asturias lies a treacherous par 64 course spread over 20 holes that on February 17th-18th decided the winner of the Open de España (Spanish Open) for the third consecutive year.
While resting at the tail end of the off-season and registering as a mere blip on the touring radar, the Open de España in Oviedo, a mere half an hour off the Atlantic coast in northern Spain, has become a hard winter haven for Nordics, Swiss, and Estonians alike in their annual attempt to stave off imminent frostbite to the throwing hand.
Spain, not usually a conversation starter in disc golf circles, has made great, albeit slow, strides in the past few years to make its chains chime in the international disc golf scene, and the turnout in Oviedo echoes the effort loudly.
Spanish transplant to Norway and 2014 European Champion in the Grand Master division Carlos Rio tells a brief story of how modern disc golf put down roots in Spanish soil:
The history is simple: I started my disc golf project in Spain in 2012 when I quit my job in IT and created the firm CRK Disc Golf. That year we registered the first disc golf club (DGC Oviedo), I designed the first course in Spain (Parque de Invierno, nine holes in Oviedo), and started talks with the Spanish Flying Disc Association. In 2013, I designed the first nine in Purificación Tomás and registered the Spanish DG Association (AEDG). We then celebrated the first Spanish Championships in Parque de Invierno in the fall of 2013.

In May 2014 I designed the rest of the Purificación Tomás. In 2015, we held the 2015 Asturias Disc Golf Invitational, predecessor and dress rehearsal for the Open de España. The Open de España was then launched in 2016, the second edition occurred in 2017, and this year the third edition was played with the biggest field to date as an international tournament with 90% foreign players. The sport is growing slowly but steadily, and so does the Open de España. Next year might be bigger than ever, with a new format and more categories and players. At least that's my idea.
This was my third foray to the Spanish Open, a tradition instituted less than two years after first picking up a disc. The Hotel Monumental Narranco has become the site of reunions with players from across the European continent: friendships started and cultivated there by a core clique of more than a dozen players that show up every year like clockwork.
In years past, the Open has hosted a field where lesser talents battled giants like 2016 winner James Proctor and last year's champion KJ Nybo, emerging about as successfully as Don Quixote against his windmills of yore. With the absence of touring foes at this year's edition, the war played out less on the course but more as a pitched battle for the Wild Card spots, as the 80 strong field was filled in a heartbeat as soon as registration opened.
Iceland's Blær Örn Ásgeirsson, the youngest player in the field at 15, said, "First of all I wanna thank the TD, Carlos Rio, for awarding me a Wild Card to this amazing event. I loved the course. The tournament was very well organized and I felt it went on without a hitch. I was, however, very unsatisfied with my own performance [he finished 16th in MPO]. I was totally exhausted during tournament play from playing way too many practice rounds. But when you're at such fun course, it's hard to stop playing, no matter how tired you are."
2016 Icelandic Champion Þorsteinn Óli Valdimarsson received a late invite after a last minute drop-out pushed him to the top of the waiting list. He then went on to shoot the tournament's only ace on the scenic signature hole 171 during his worst round before mounting a charge in the final round that catapulted him into 12th place with a bogey free -5.
"Arriving in beautiful Oviedo I knew this would be a very good experience," he said. "The course is very technical and has some crush par fours as well. There were a lot of great players present and I made a lot of new friends. All in all I was happy with my performance and even nailed an ace on the signature hole on my worst round."
While most of the tournament saw comfy temps and overcast skies, the heavy downpour that in weeks past had turned the hills of Oviedo into a bog made a bit of a comeback for the final nine, wetting grips and blowing well-rehearsed lines of attack off course with well timed gusts of wind.
In the AM1 division, returning champion Joni Tuomiranta of Finland looked set to defend until a major snag tripped him up towards the end of the final nine when a catastrophic 11 on the infamous island hole popped his comfortable cushion with a mere handful of holes to play, sending him tumbling violently into 4th place. Waiting to capitalize was the Baltic trio of Johaness Sepp, Hardi Koduvere, and Rene Trier, who swept the podium from under Finland's feet with a flurry of forehands.
Meanwhile in FPO, Slovakia's Katka Bodova cruised to a crushing win, leaving Sweden's Hanna Hugosson to fend of Switzerland's Tabea Wallus in their charge for second place.
And finally in MPO, Germany's Jerome Braun shot an unblemished final nine to finish five ahead of charging American Toad McReynolds, who launched a barrage of birdies to leapfrog Estonian forehand phenom and 2016 finalist Markus Dvinjaninov into second place.
Photo Gallery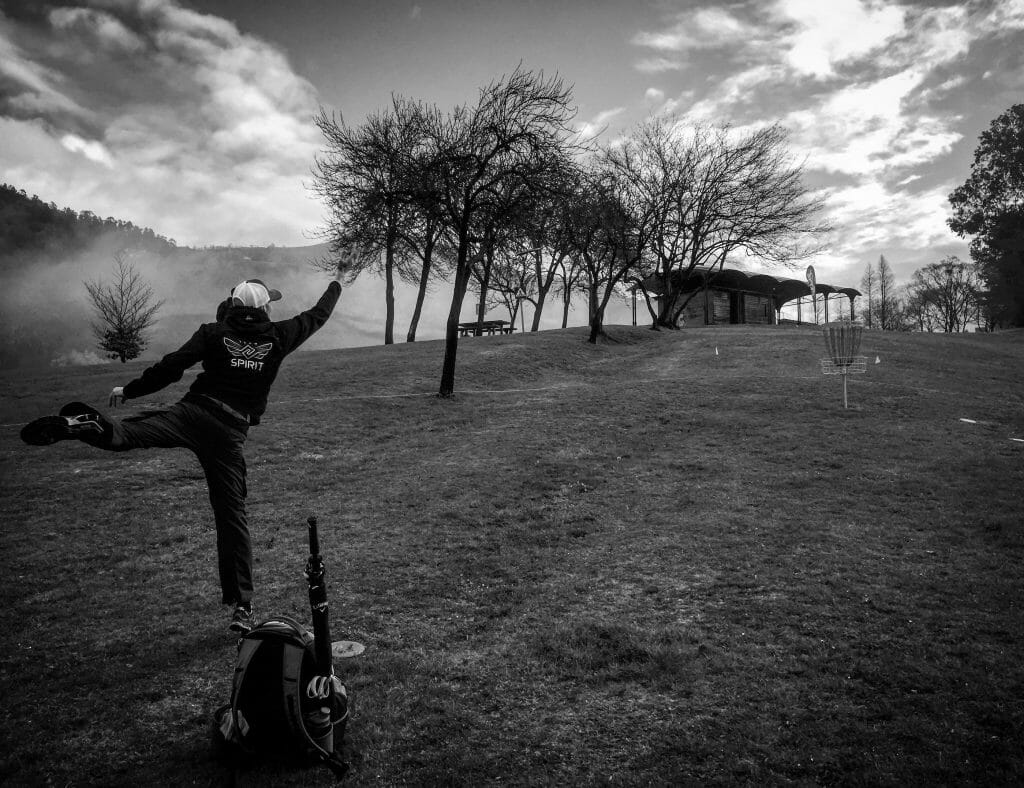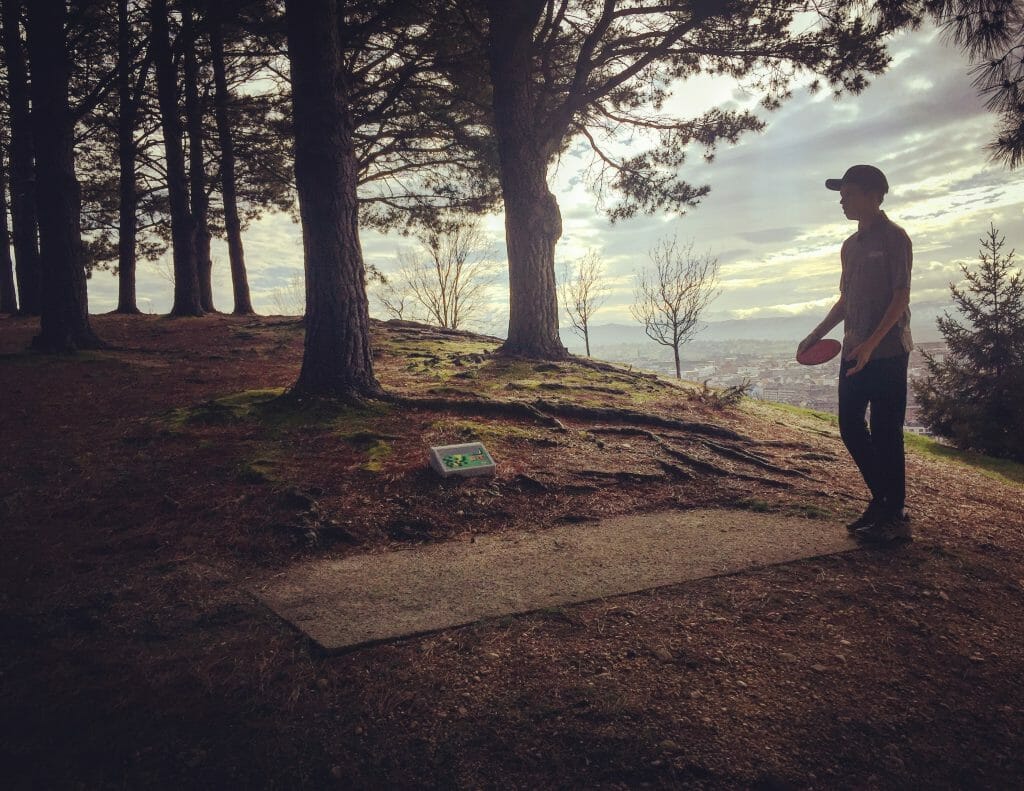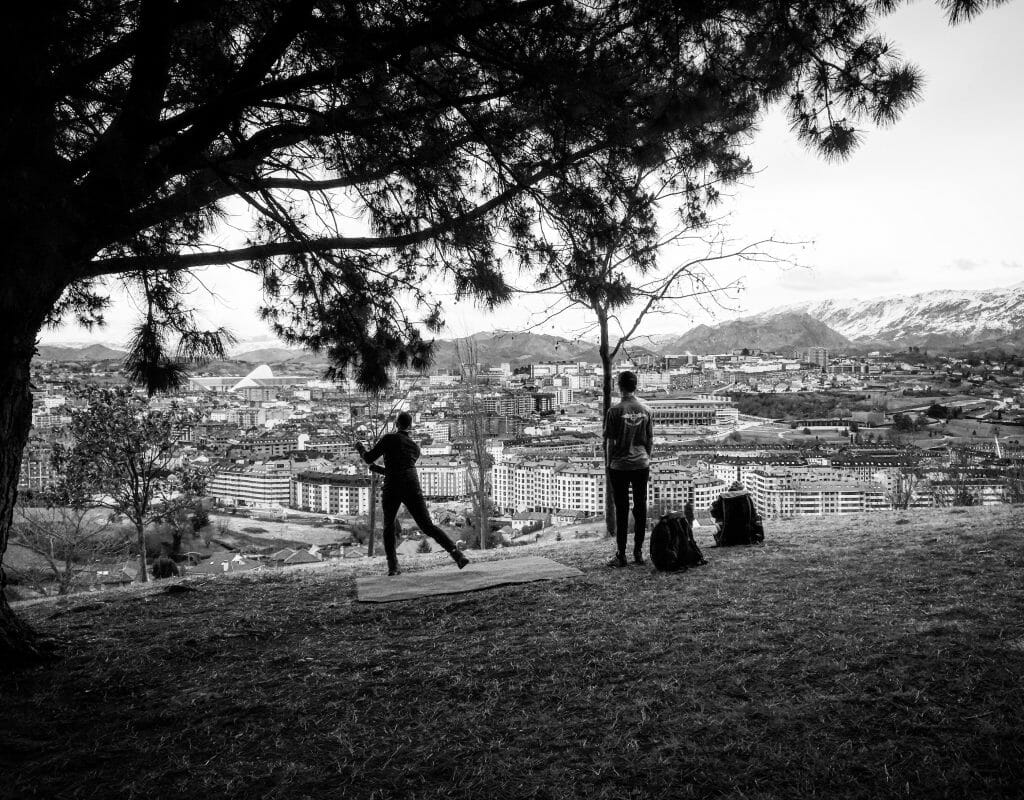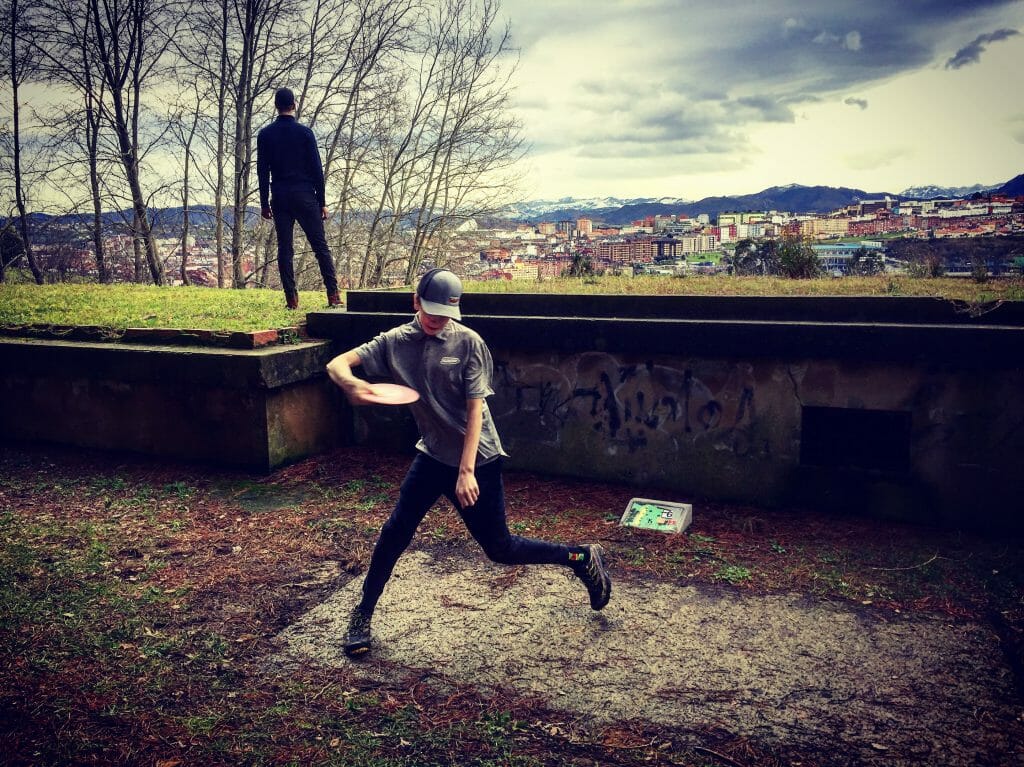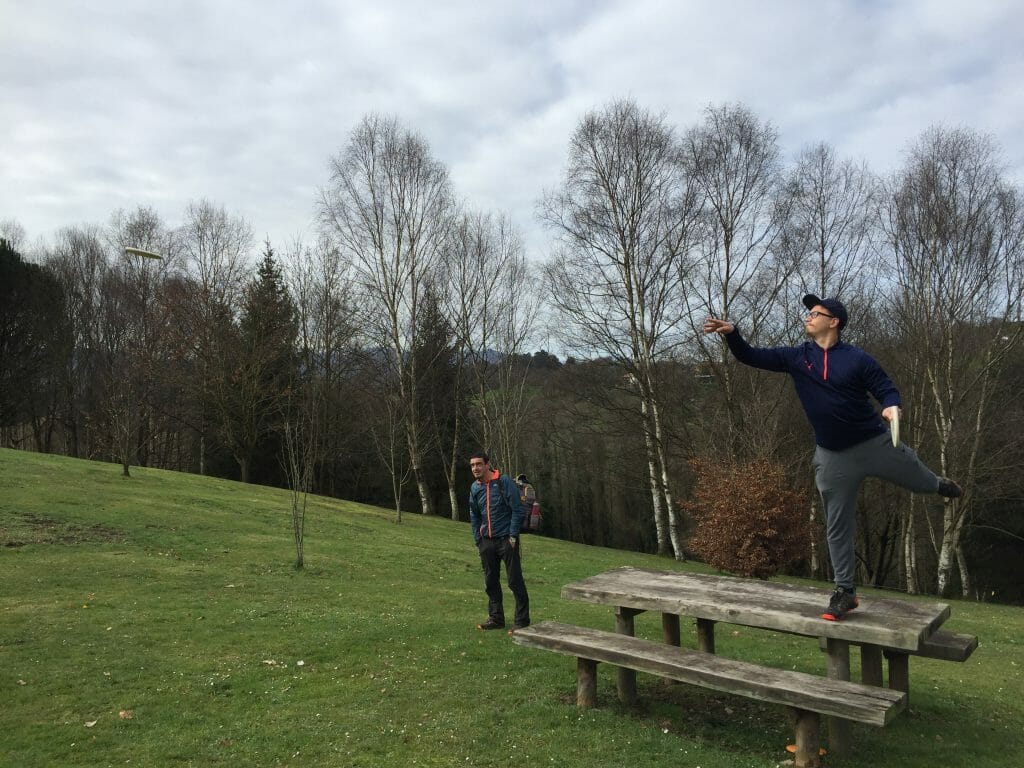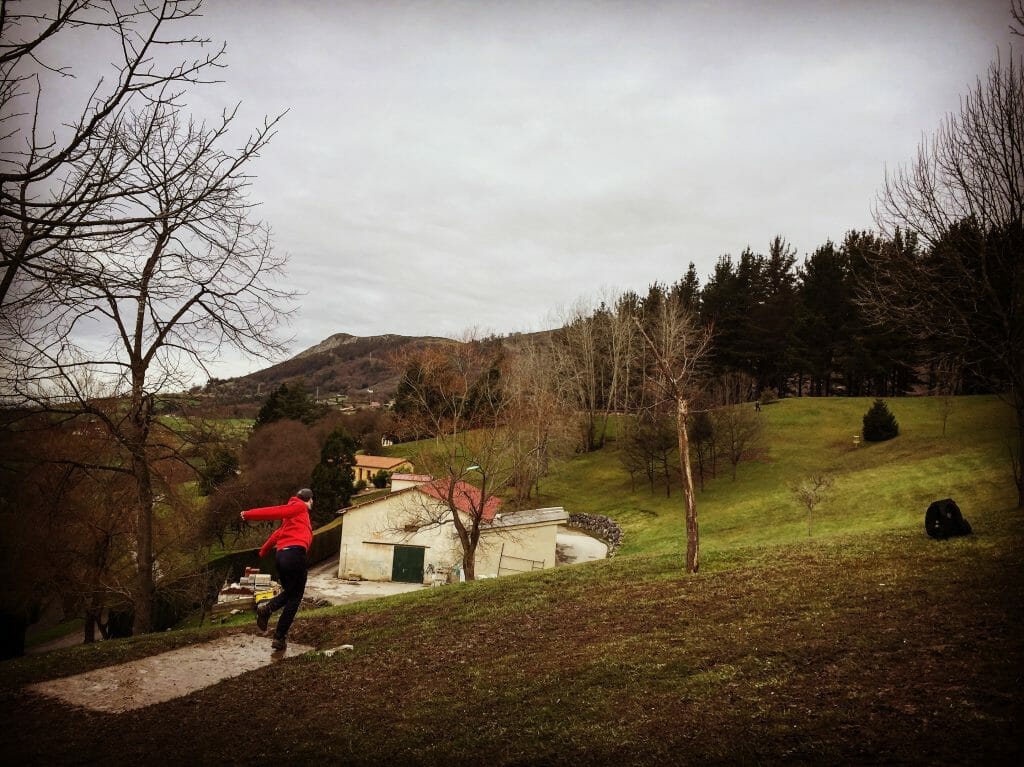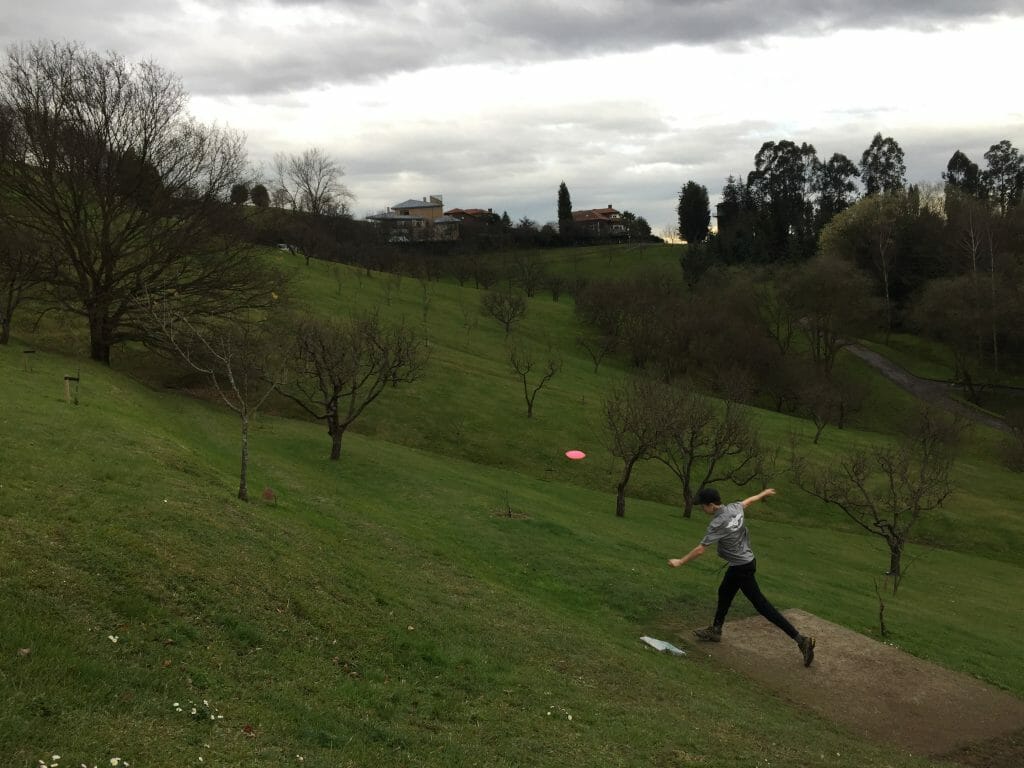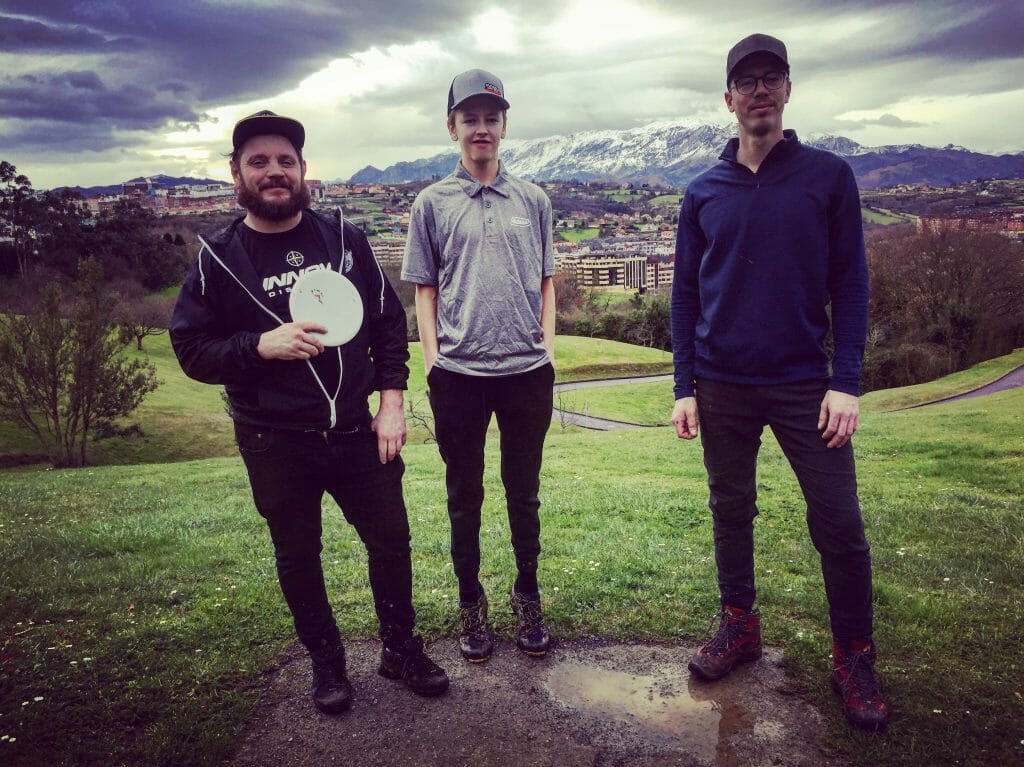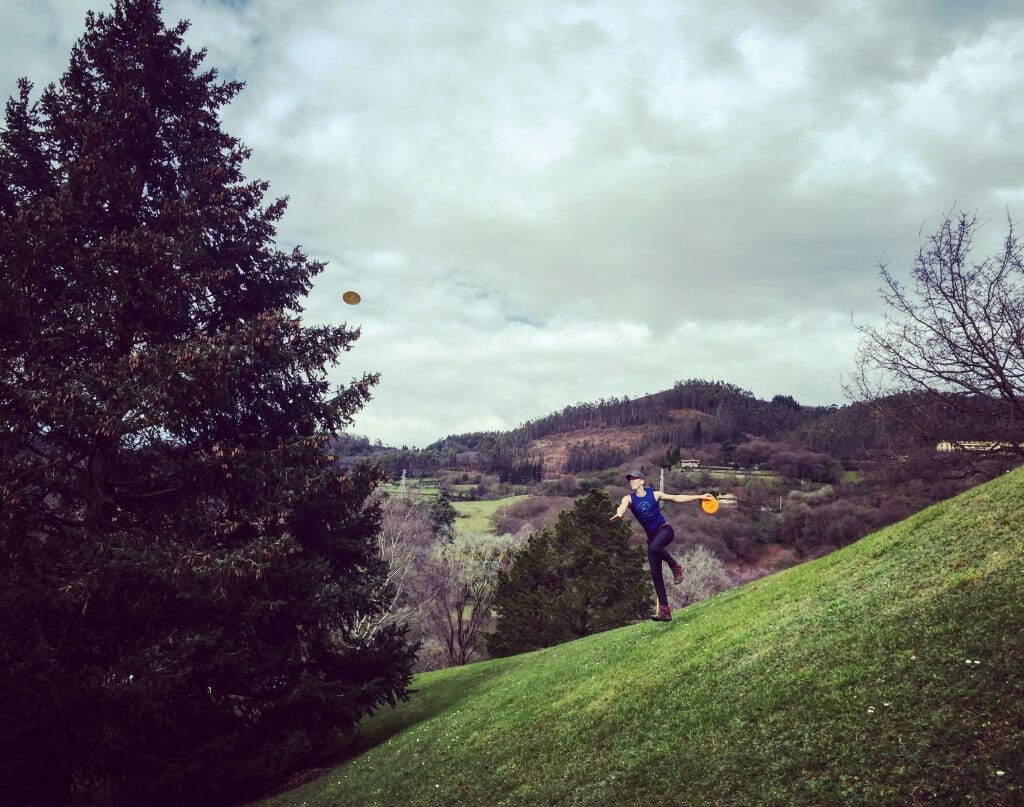 ---
15 on the regular layout ↩