Hold yourself over through the end of the offseason by watching some disc golf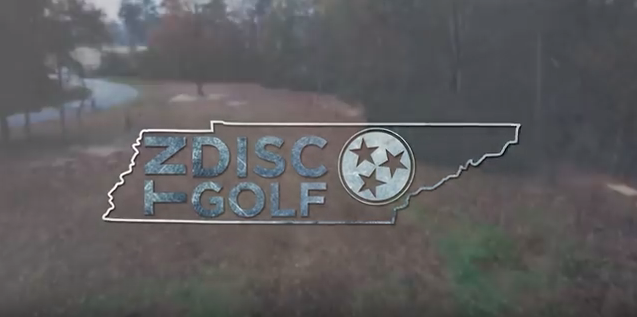 It's nearly the end of the offseason with the start of the PDGA National Tour less than a month away. You've probably exhausted your backlog of 2017 tournament footage from the big names like Jomez Productions, Central Coast Disc Golf, SpinTV, TheDiscGolfGuy, Prodigy Disc Video and SmashboxxTV, and are now desperately searching for something new to hold you over.
Luckily, there are quite a few smaller videographers out there, putting out quality work, usually on a smaller scale and often with less frequency—covering everything from tournaments, to disc golf culture and vlogging. In this series we're going to explore some of lesser-known disc golf content out there that's certainly worth a follow.
Tennessee Disc Golf – 337 Subscribers
Tennessee Disc Golf is a new channel on the scene—joining YouTube on December 1, 2017—but it sure did leave a good impression with just three videos published. Their first two are shot-by-shot tournament coverage and the third is an In The Bag video with Discmania's Thunder Schultz.
Video producers Coltin Calloway and Ben Howard filmed both rounds at the 15th Belch'n Turkey on November 25th, 2017 at The Sinks and The Dam temporary course, both in Chattanooga, Tennessee. The long-running post-Thanksgiving event has always drawn some of the top talent in the Southeast and last year's iteration was no different. Michael Johansen, Chris Dickerson, Joey Lutz and Matt Dollar are just a few of the names you'll see in the two rounds of footage, along with some talented locals.
So, what added amenities does Tennessee Disc Golf bring to the table beyond just following the lead groups with cameras?
Drone previews of each hole. Slow-motion replays of selected, impressive shots, and some less fortunate breaks. Quality angles for filming both the throw and catch. Solid graphics that do a great, and convincing, impression of what we've seen from Jomez Productions and Central Coast Disc Golf recently. Local pros Joey Lutz and James Cole on commentary offer a pretty light-hearted, relaxed take on what we're watching, along with thoughtful insight on what the holes are like and different ways to play them. In total, the production is quite impressive and leaves me wanting to watch these guys film more tournaments.
Some highlights from the footage:
If you've ever wondered what it looks like when a cameraman gets hit with a disc, here's the catch camera operator taking a tough shot in the fairway in round 1 (it appears he and the camera came away relatively unscathed):
Lutz hits the basket for a near ace on hole 13 in round 1:
As they're finishing up hole 17 in round 1, we learn that Dickerson really likes "chicken tenders" from Cook Out.
And in the second round, it's a Dickerson watch party as he just shreds the course.
Enjoy it, and hope they film some more very soon.
Disc Golf Examiner – 2,308 Subscribers
Disc Golf Examiner has been around publishing a wide assortment of videos since May 2016 mostly in and around the Pittsburgh, Pennsylvania area.
They've got disc reviews with demonstrations from players of different skill levels, interviews with some of the sport's more notable figures, quality clinics, and a variety of tournament footage that ranges from smaller events in Western Pennsylvania to PDGA National Tour coverage.
It's that NT coverage of the 2017 Pittsburgh Flying Disc Open that really highlights their programming. In their playlist for the event, you can catch rounds featuring Paul McBeth, Ricky Wysocki, Simon Lizotte, James Conrad, Paul Ulibarri and Andrew Fish, among others.
But they've also got tournament coverage of the Ironwood Open and the Steel City Classic as well as a number of other events.
Besides their shot-by-shot filming two other videos that highlight their catalog are a clinic put on by Nate Sexton and Sarah Hokom at the 2017 PFDO:
And what is perhaps the best, and furriest, In The Bag video I've ever seen with Callie Winget, a Very Good Dog:
It's Friday, and you'll be watching the pros live in a just a few weeks. In the meantime, take in some content from some other producers out there advancing disc golf media.