We all want to share the sport with our friends and family, but it's easy to go wrong and have them turned off to the idea of hitting the course ever again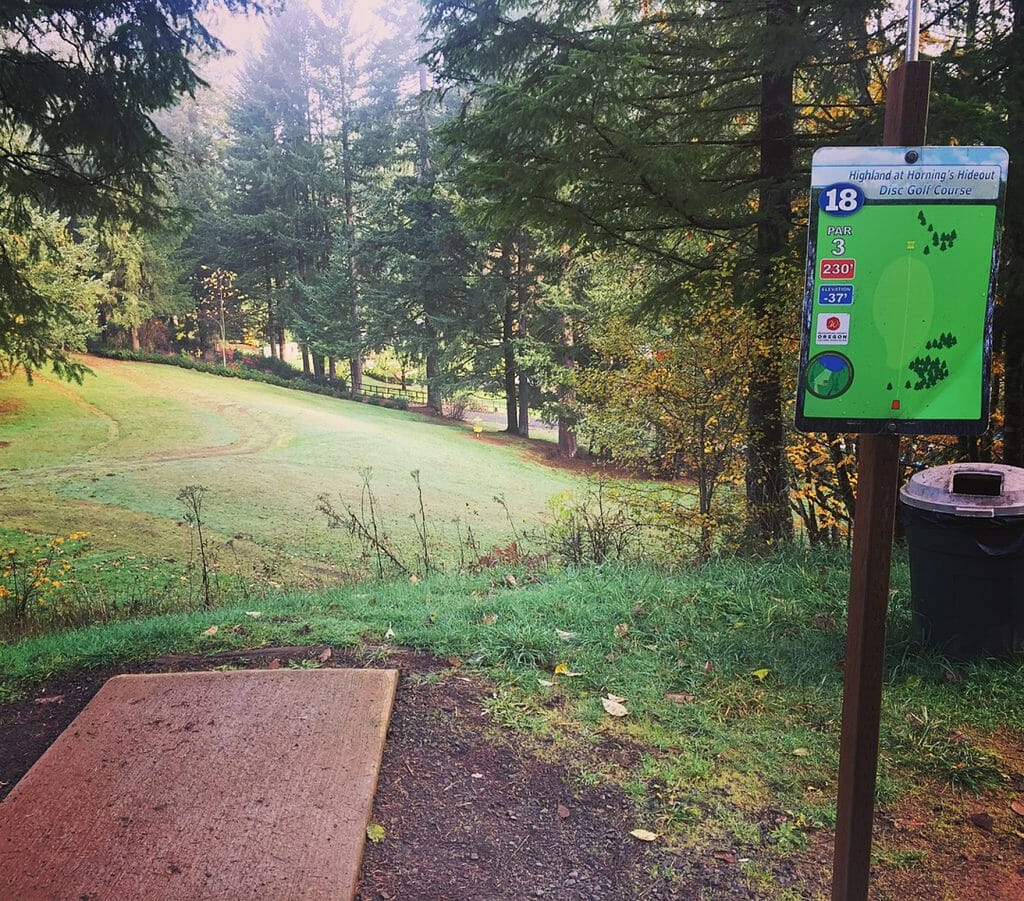 You've just discovered yet another hilarious video on YouTube, and you pull it up for your friend so you can both share in the joy and laughter that is sure to come. But 30 seconds into the clip, your friend's attention begins to fade and you watch in horror as they look away to check their phone.
This is the same reaction I got recently when I tried to explain the differences between overstable and understable golf discs and how to adjust release angle based on the type of shot and wind resistance at hand. My friend looked at me like I was trying to explain quantum physics.
For those who love disc golf, it's natural to want to introduce friends and family to the sport that has captivated the hearts of so many of us. But it's easy to lay it on too thick and instead completely turn off your friend or family member to the game by being a bit too over-the-top in your introduction.
With that said, here are a few do's and don'ts of introducing someone to disc golf that are sure to help you get your closest confidants to the course — and perhaps have them come back for more.
Do's
Focus on fun. For those of us that are more competitive in nature, it's easy to get wrapped up in in our own seriousness regarding the outcome of our round. That's fine when you're by yourself or with other serious disc golfers, but when you're with someone new to the sport it's a good idea to put down the scorecard, keep your composure when you throw a bad shot, and encourage them when they inevitably shank a drive 50 feet to the left or miss an eight-foot putt (and get excited when they throw a good shot!). You're out there to have a good time, not set a course record.
Give them a few discs. We all have a stack of discs laying around that we haven't thrown in months, as we've convinced ourselves that we might need them at some point. Do your friend, and yourself, a favor and give them a few that you don't use anymore. This helps to reinforce the notion that the disc golf community is one of inclusion, and will make your friend feel welcome and likely to come back out with you again. Plus, we all have a special connection to some of our first discs (if you haven't lost them by now), and if they decide to stick with the sport, this action could be one that they look back on with fondness.
Teach good etiquette. There's not much that makes me more frustrated than seeing empty beer cans and wrappers littering my favorite courses, especially when there are trash cans throughout. As our hobby involves the privilege of being able to enjoy some of Mother Nature's finest outdoor areas, we need to make a concerted effort to leave courses better than we found them – that means picking up trash when you see it (yes, even if it isn't yours) and properly disposing of your own trash and recyclable materials. In addition, good course etiquette also includes being courteous to other disc golfers and park users. Do your friend a favor and gently encourage them to follow some basic rules of etiquette, like doing their best to remain quiet when another player is throwing/putting, not walking in other people's putts, and not throwing when other park users are near.
Don'ts
Don't give too much unsolicited advice. There's nothing that sucks the fun out of disc golf for a new player like being given tips after every single throw. The round will be much more enjoyable for both of you if you keep form advice to yourself – unless, of course, it's requested. If your friend enjoys their time out on the course with you, they'll likely try to emulate what you're doing (assuming you have at least decent form) and will learn on their own. Plus, instruction only goes so far. Trial and error is where the real learning happens.
 Don't take them to your favorite 18-hole bomber for the first few rounds. Most of us die hard disc golfers don't hesitate at the thought of an hour drive out to our favorite secluded 18-hole paradise, but that doesn't mean others want to dedicate an entire day to doing something they've never done before. Your area likely has a pitch-and-putt course that is perfect for beginners – I'm talking max distance of 200-250 feet, rather than 750-foot par 4s where your friend would be lucky to card a demeaning snowman. Make sure they've got the putter, midrange, and understable fairway/distance driver that you just gave them, and go hit your most easygoing, local course.
Disc golf is a fantastic sport that attracts people from all walks of life from all around the globe. Those of us that hope to share our passion for the game with our friends and family can benefit by adhering to these few simple guidelines when doing our part to grow the sport, and hopefully get more people out on the course.