Emphasis on improving "player experience" drove decision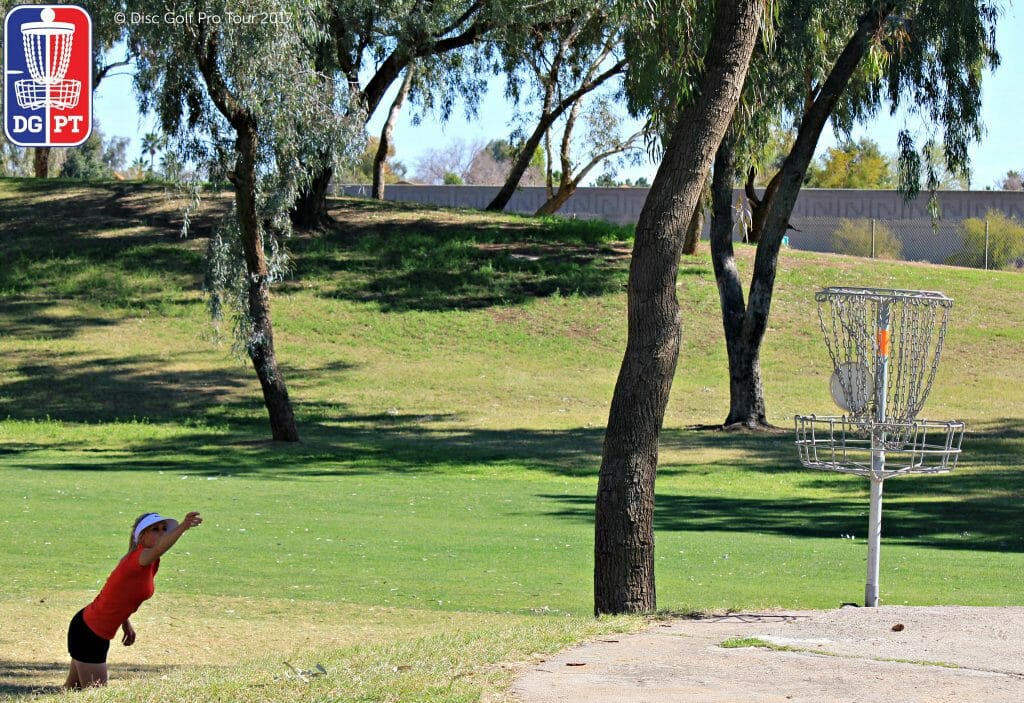 Changes are in store for the 2018 Disc Golf Pro Tour's opening event.
The 30th Annual Memorial Championship is moving back to two courses for the first time since 2014, with Fountain Hills and Vista Del Camino Park taking center stage and Fiesta Lakes taken out of the mix. The four-round event will now feature two rounds at both Vista and Fountain Hills, with a traditional opening round at Vista, and the final round at Fountain Hills.
Fiesta Lakes was added to The Memorial in 2015 to increase field size, which only added to the annual event's notoriety as one of the largest dual professional and amateur tournaments of the season. Indeed, attendance increased from 222 players in 2014 to just over 300 in both 2015 and 2016. The event reached a high of 576 in 2017. With one less course on the books, that number will now top out at 436.
"Tournament organizers decided that it would be in the best interest of the Memorial Championship to go back to two courses in an effort to maintain the standard players have come to expect from this event," Tournament Director Keith Murray said via email.
In past years the Fiesta Lakes track's suitability for the high-profile event was a subject of debate. Specifically, players questioned a layout that included a number of sub-250-foot holes and relied on copious mandatories to direct play. This season, the course was again the focus of criticism from a number of players, but this time the brunt of the ire was directed toward the venue's older DGA Mach 5 baskets, which players said were less than consistent.
Complicating the discussion was the fact that the Mach 5s were not among the four Disc Golf Pro Tour approved baskets models designated for use during the 2017 season. Players at the event were quick to point out the contradiction of creating basket standards and then failing to actually implement them at the tour's first event.
DGPT Director Steve Dodge, though, said the basket discussion "wasn't really an issue" in determining this year's courses, and he deferred to Murray and his staff's decision.
"The choice of courses always rests with the TDs," Dodge said in an email. "Keith [Murray] and Dan [Ginnelly] decided it would be best to concentrate on quality by having fewer courses. Additionally, the event wanted to improve the player experience by simplifying the number of courses and choosing the traditional courses was the best solution. The Pro Tour is in full support of this decision and is proud to have Discraft's Memorial Championship kick off our 2018 season."
As a result of moving back to just Vista and Fountain Hills, the event will be played exclusively on DGA Mach X baskets. Limited registration for the event opened yesterday, with 202 spots filled so far.