Wiggins, Oman, Bjerkaas all notch victories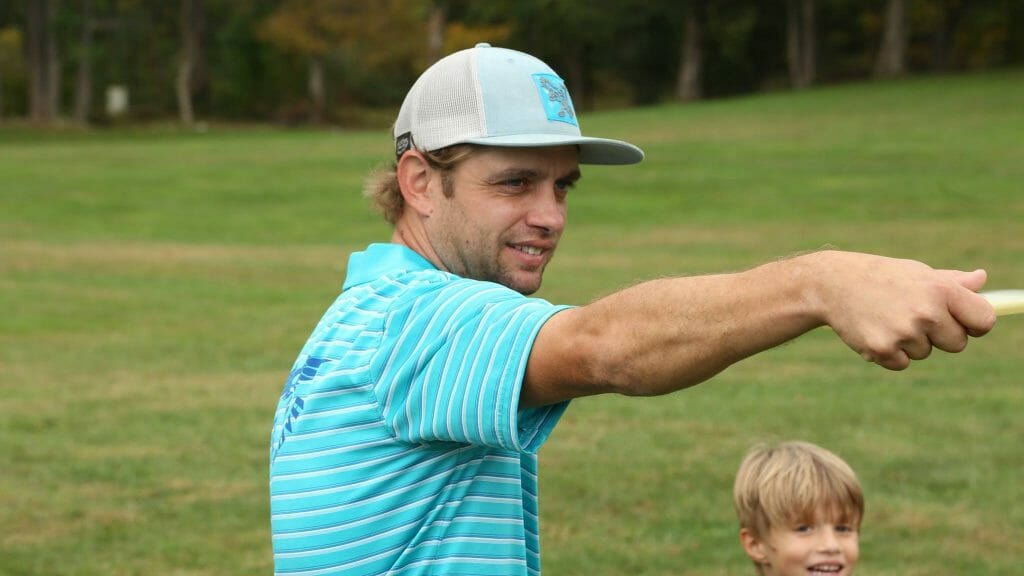 While the National Tour finale took place in Georgia over the weekend, a few pros stuck to the local scene before the final tour stop in Jacksonville, Florida, for the Disc Golf Pro Tour Championship.
Local hero Steve Brinster used a 1067-rated final round to distance himself from the field at the Warwick Disc Golf Championships, taking a commanding seven-stroke victory in the weekend's only A-Tier. Brinster finished the weekend with a 30-under par 217 score to cap off his fifth consecutive win at the event, and the strong final performance ranked as his second highest-rated round of the season. Andrew Fish took second place honors after finishing the weekend with a 23-under par 224, while Bobby Cowperthwait finished the in third place with a score of 18-under par 229. Matthew Berube rounded out the top four by finishing with 16-under par 231, and Chelsea Carl grabbed the win on the women's side by finishing with a 49-over par 296.
The 2017 Dynamic Discs Open took place in Emporia, Kansas, featuring 2010 World Champion Eric McCabe playing just his fifth tournament of the year. It was Ben Wiggins, though, who took the title, finishing the tournament with a 19-under par 98. McCabe finished in second place after shooting a 14-under par 103, while Michael Junod took third place with a 12-under par 105. Danny Lindahl logged his eighth top 5 finish of the season, coming in fourth place by shooting a 7-under par 210, and Paige Bjerkaas grabbed her second B-tier win in a row by shooting a 10-over par 127.
Paul Oman picked up his third B-tier victory of the season at the Pekin City Championships, ousting Izak McDonald in a playoff. Oman and McDonald finished the tournament with 22-under par 123s, while Steven Jacobs finished in third place after tossing a 17-under par 128. Garry Patton took fourth place after shooting a 16-under par 129.
Bradley Williams was back in action at the Southern Star Disc Golf Duo II in Conroe, Texas, but it was 972-rated Kyle Heisch who picked up his first win in the Open division. Heisch used a 1045-rated first round to pull away, then secured the victory with a 1012-rated second round to wrap play with a16-under par 93. Williams, in his fifth event since coming off his year-long suspension, took second place with a 9-under par 100. He's now notched three victories, this second place finish, and a 27th place finish at the Green Mountain Championship since returning to PDGA action. Andrew McGill took third place after shooting an 8-under par 101, with Matthew Hall rounding out the top four after a 7-under par 102.