Rovere picks up another victory in Colorado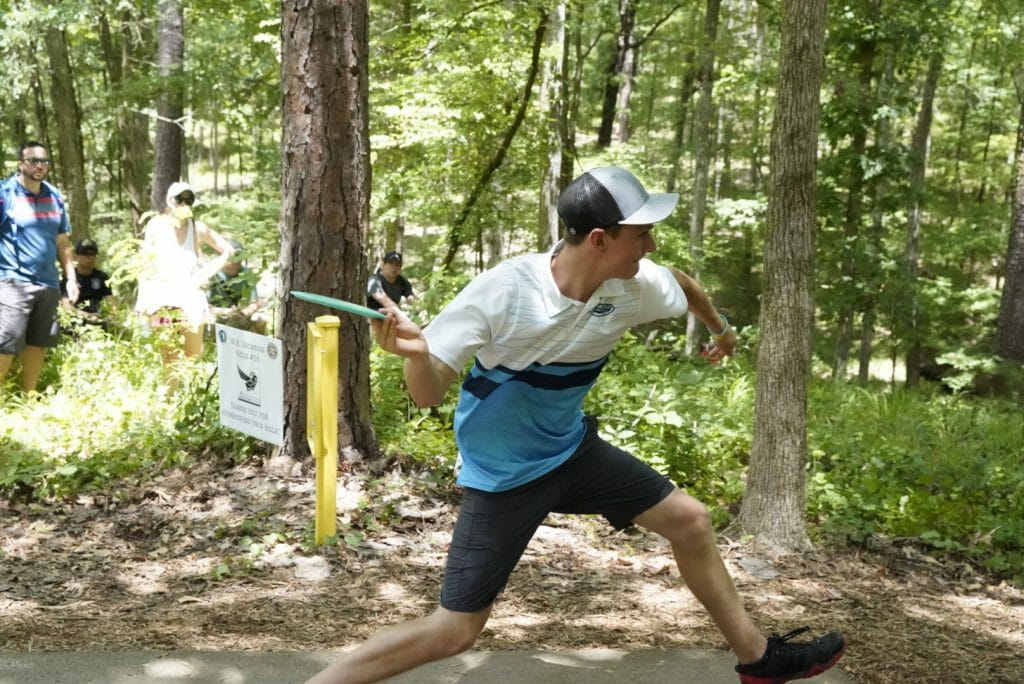 While the United States Women's Disc Golf Championship was taking place in Tennessee, some regional pros took the weekend to add to their winning streaks.
Pro Worlds breakout star Adam Hammes popped back on the radar, taking the W at the Justin Trails Open in Sparta, Wisconsin, with an 8-under par 100 performance to notch his second B-tier victory in a row. Zachary Halbach was tied with Hammes after the first round, but ultimately fell two strokes short, finishing in second place with a 6-under par 102. Matt Parker, C.J. King, and Jayson Blake all tied for third place after shooting 4-under par 104s. Hailey King notched her second Open Women's win of the season by shooting a 4-over par 112 total.
Three players rated above 990 were featured at the 2017 Temecula Valley Classic in Murrieta, California. Chris Shotwell shot well enough to take the victory after tossing a 1026-rated first round and 1018-rated closer, finishing the weekend with 15-under par 96 en route to his fourth straight victory. Jacob Newey took second place after tossing a 14-under par 97, while Nick Newton and Bobby Musick, the two highest rated players in attendance at 1003 and 1024, respectively, finished tied for third place after shooting 13-under par 98s.
The Flying Eagle Open in Colorado wasn't named after Eagle McMahon, but he did play the event. It was Joe Rovere, though, who emerged victorious, taking the $1,000 first place finish after shooting a 27-under par 146. Joel Freeman finished in second place with a 25-under par 148, while J.C. Kester IV took third place by shooting a 23-under par 150. Jim Kelly took fourth place after a 19-under par 154 struggled performance, while McMahon, who logged just 992 and 935-rated rounds to open play, bounced back with a 1063-rated final to jump into fifth place. Missy Gannon picked up the win on the women's side by tossing a 19-over par 192 tournament