Ulibarri, Fajkus add hardware after another busy weekend on the schedule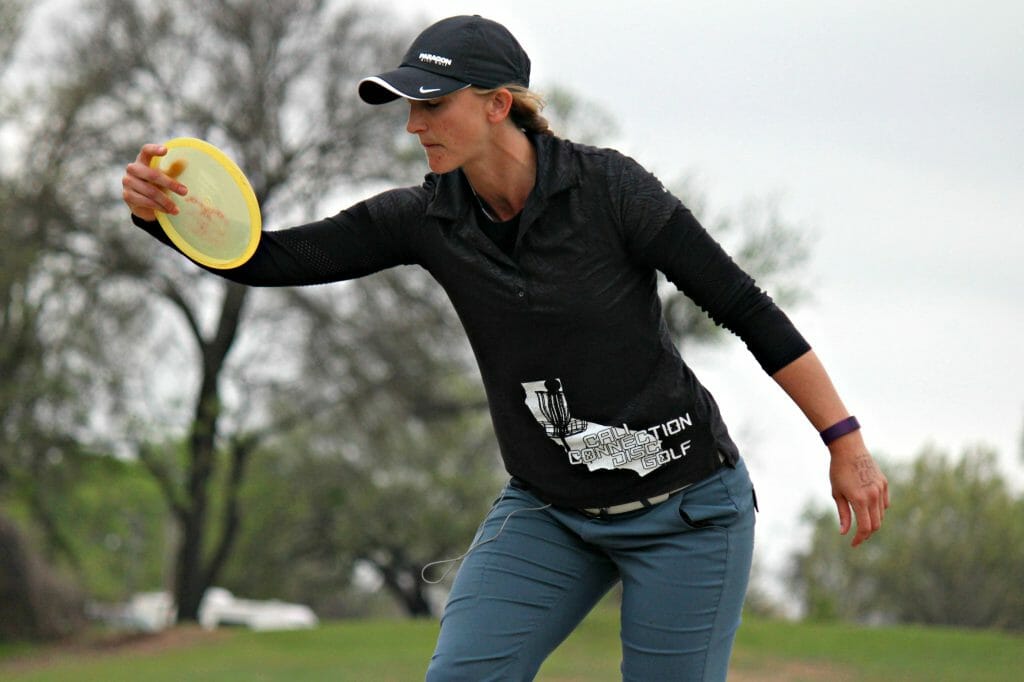 Two large women's events highlighted the PDGA calendar this past weekend, with the U.S Women's Champion taking center stage.
Sarah Hokom got the win at Ladies at the Lake in Delaware, Ohio, after taking on a 23-player pro field with a 1-under par 128 after two rounds at the Gordon Holton Memorial Disc Golf Course, the same venue that hosted the 2015 United States Women's Disc Golf Championship. This new event, in its first year of existence, had 60 total players spread across seven different divisions.
Hokom's victory was her sixth of the season and was highlighted by her 984-rated, even-par 72 opening round. She needed every stroke of that early advantage to hold off Kelsey Brackel, who finished in second place after her 5-under par 52 final round gave her a 3-over par 132 total. It was Brackel's first pro event since 2012.
Hailey King, fresh off a second place finish at the PDGA Amateur World Championships and an 11th place finish at the Ledgestone Insurance Open, finished in third place with a 4-over par 133 total. Her 983-rated, 6-under par 51 final round kept her ahead of touring pros Rebecca Cox, who finished in fourth place with a 5-over par 134, and Jessica Weese, who tied for fifth place with Ashleh Baumann at a 14-over par 143.
A warm summer day at Seneca Creek Park was the setting for the first Women's Open of Maryland, and Kristen Parsley took the win in the 12-player Open Women's field with a 4-under par 114 over two rounds.
According to Co-Tournament Director Andrew Fish, all 12 Open Women's players were within six strokes of each other after round one, and the second round — an 18-hole par 61 layout played from a mixture of the red, white and blue level tees — spread out the competition considerably and allowed Parsley to pull away for the victory. Kelly Boyce and Becky Sonnheim tied for second place with even-par 118s, while Florida pro Jessica Hill finished with a 2-over par 120 to round out to top four.
Michael Johansen notched his ninth win of 2017 at the Titan Open in Cedar Rapids, Iowa. Johansen took the three round A-Tier after carding a 36-under par 149, highlighted by an impressive 1081-rated, 12-under par 42 final round at Shaver Park. James Conrad finished in second with a 32-under par 153, and Lance Brown and Zackeriath Johnson split third place with 30-under par 155s.
Lisa Fajkus, meanwhile, used the Titan Open to add to her trophy case for the fifth time this season. Her 3-over par 188 marked her second A-Tier win of 2017, while Wisconsin pro Holly Finley finished out the weekend in second place with an 8-over par 193. Becca Sobolik and Sarah Gilpin shared third place with matching 22-over par 207 totals.
Paul Ulibarri took his second A-Tier win, and fifth overall victory of 2017, at the Twin Falls ClasSIC in Twin Falls, Idaho, with a 230 total over four rounds. Despite a 959-rated third round at Rock Creek Park, Ulibarri still held on to a seven-stroke margin over Mason Foltz, who finished at 237. Karina Nowels took the Open Women's division with a 283 total, just one better than Sai Par Ananda's second place 284.
Seppo Paju took the Open division win in Europe's lone A-Tier of the weekend at the Powergrip Pro Tour in Pori, Finland. Paju won the three-round event with a 31-under par 152, which was two strokes better than second place finisher Leo Piironen's 29-under par 154. Pasi Koivu finished third after a 28-under par 155, while Väinö Mäkelä's 974-rated third round dropped him to fourth with a 27-under par 156 score. Mäkelä led heading into the third round after a 1046-rated first round and 1029-rated second round, and had he held on for the win it would have been his first of the season. Paju averaged 1029-rated golf, taking his fourth A-Tier win on the season and second Powergrip Pro Tour win.
Henna Blomroos won the Open Women's division in a playoff over Sini Lindholm, after each competitor finished with 4-over par 187s in regulation. The win was Blomroos' third of the season and continued her streak top-two finishes in every event since July 1. Vanessa Van Dyken rounded out the top three after a 9-over par 192 weekend.