Notes on Sexton, McMahon highlight 10 observations from the PDGA's most recent update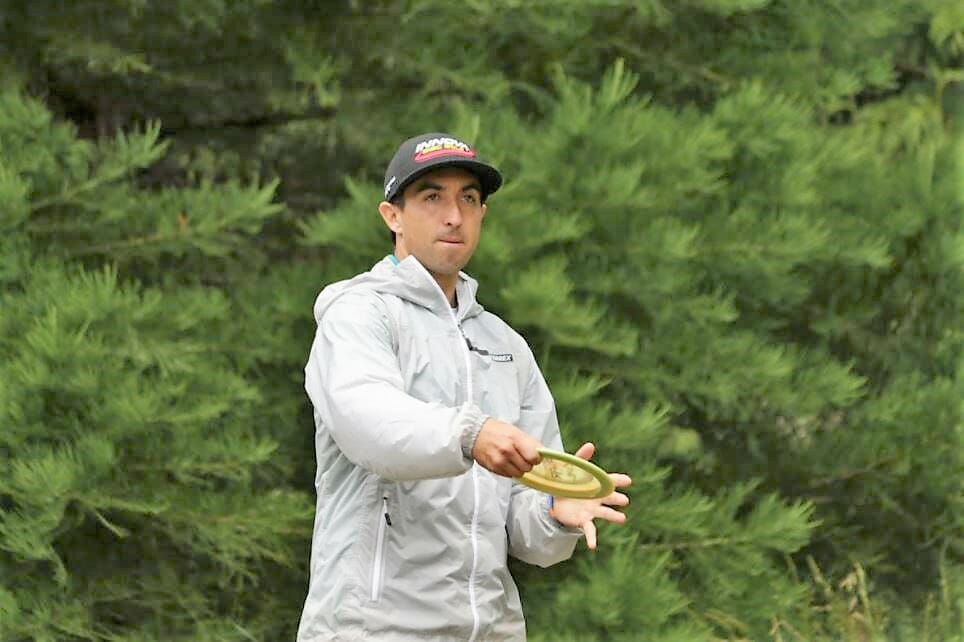 With the Professional Disc Golf Association updating its player ratings this week, let's take a quick look at some of the take-aways related to the top end of the professional field:
McBeth's still on top, but Wysocki's closing. Paul McBeth may not have won Worlds, but he's still the PDGA's highest-rated player, thanks in large part to his hot rounds at the Master's Cup. McBeth's rating saw a two-point increase to 1054, likely due to the scorching May he posted, in which he averaged 1062.2-rated disc golf between the Konopiste Open and his time in Santa Cruz. Ricky Wysocki, though, is still right on his tail. After averaging just shy of 1055-rated golf over the span of three tournaments (Konopiste Open, Master's Cup, and Utah Open), it's no surprise to see Wysocki's rating climb back up to 1051, tying April 2017 for his highest career rating.
Pierce's march to 1000 continues. The May ratings update found Paige Pierce and Catrina Allen sharing the top spot on the women's side with 969 ratings. Pierce, though, has separated herself after rising two rating points, while Allen dropped three. Since January, Pierce's rating has increased 13 points, which is a great pace to reach her goal of four digits. Amazingly enough, she still trails her career high rating of 977, which she hit in June 2015.
Anthon hasn't missed a beat — or has he? Josh Anthon remains the third highest-rated player in the world after this update. However, that's only taking into account three tournaments so far this year. His averages at the Beaver State Fling and Pro Worlds were 1021.3 and 1013, respectively, which fall well below his current rating of 1046. This may be something to watch for in the next update.
Lewis is on the rebound. Ragna Bygde Lewis had a baby in November of 2016. Since then, her rating had been on the decline, dropping to 923 in the May 2017 update. Her rating increased by 10 this month, though, to bring her back up to 933. Her 975 average rated Disc Girls Gone Wild tournament in early June no doubt played a big role.

Nate Sexton has again matched his career best rating. Photo: John Hollingshead, Dynamic Discs

Sexton keeps climbing. Since beginning the year rated 1034, Nate Sexton's rating has continued to climb with every subsequent update. Despite averaging "just" 1035-rated disc golf for the month of May, Sexton's rating ticked up one more point to 1038, which matches his career high. We'll see if he can crest 1040 once he gets back on the road after paternity leave.
There's a logjam at 1030. Four players round out the top 10 deadlocked at 1030: Matt Orum saw an increase of two points to hit that mark, while Nikko Locastro and Nate Doss moved up one. After averaging 1018.7 at the Konopiste Open, K.J. Nybo's rating dropped six points to complete the group.
Consistency pays off. If two players have shown consistency throughout the year, it's been Chris Dickerson and Sarah Hokom. Despite both their ratings falling one point to 1027 and 958, respectively, they've hovered around those numbers all season. With a that rating as his baseline, get used to seeing Dickerson on lead cards at big tournaments – like we did during round two of Pro Worlds. Hokom's play, meanwhile. has landed her nine top 5 finishes on the season.
Some young guns are on the rise. Three of the new, and youngest, faces on tour continue to rise. Peter McBride saw his rating increase one point to 1018, while Austin Turner jumped up two to 1015. Anthony Barela's moved to 1016, and he is recovering nicely after falling from 1021 to 1015 after the May ratings update. With all three of these players not yet of legal drinking age, it seems the future of the sport is in good hands.
Schusterick's shoulder has an impact. Will Schusterick's rating dropped to 1007, the lowest it has been since September 2009. This is 18 points lower than this time last year and 24 points lower than June 2015. He recently revealed he's been battling a shoulder injury, so look for him to right the ship after rest and rehab.
McMahon has cooled off. Eagle McMahon got off to a hot start to the 2017 season, seeing his rating peak at 1031 in the April update. Rough tournaments like the Glass Blown Open and Konopiste Open, though, have resulted in a decrease to 1026. We should see that number bounce back, though, thanks to a strong showing at the Beaver State Fling, where he averaged 1035.5-rated golf.