Tournament leaves positive impressions as the Danish disc golf scene continues to grow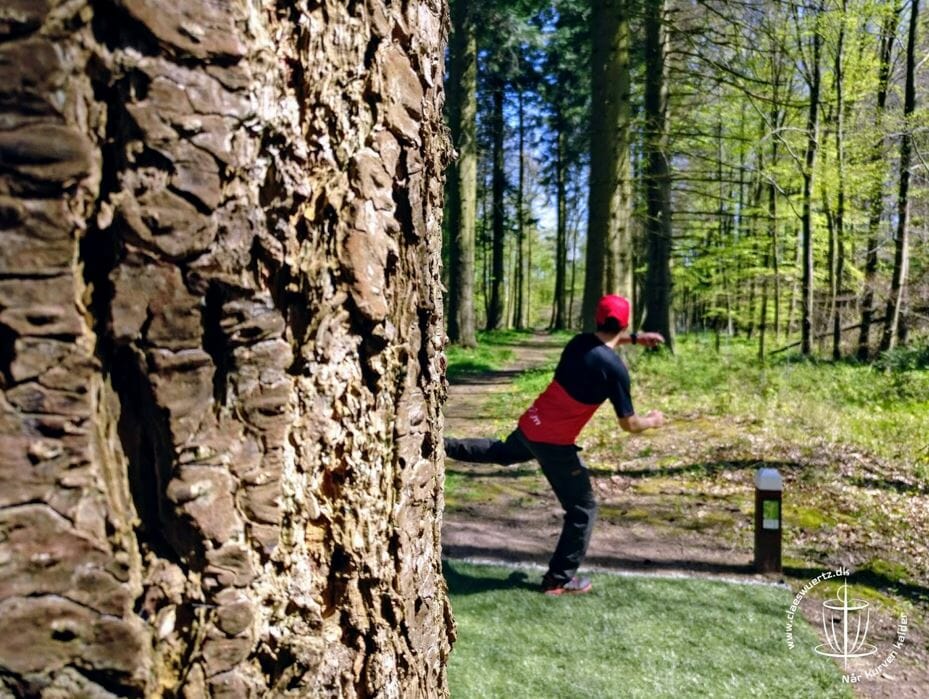 Denmark's disc golf scene is usually recognized by two things: the Copenhagen Open and 11-time Danish Champion KJ Nybo. While Nybo's presence was definitely felt at last weekend's EuroTour event, the Kokkedal Open also put itself on the map for Danish disc golf.
Nybo would go on to win with a 33-under par 187 to Martin Spliid's 23-under par 197. The next three spots were separated by single strokes, as Thomas Rasmussen of Denmark took third with an 18-under par 202; 2016 Norwegian Junior Champion Jonas Pettersen finished in fourth with a 17-under par 203;  and fellow Dane Kristian Spliid's 16-under par 204 rounded out the top 5.
Entering the event as the consensus favorite, Nybo tried not to let the pressure of performing in front of the locals affect his play.
"There is always pressure when you are the 11-time Danish champ," Nybo said. "All the Danes want to beat me, so I try not to think too much about it and get my head into being more focused on my game plan."

Nybo completed the first round with a two shot advantage, perhaps leaving the door open for local Martin Spliid or German Torsten Baus, who was tied for second entering round two. Spliid did his best to hang with Nybo, but Nybo birdied the entire front nine of the Fredtoften course to stretch his lead to six at the turn. It was a remarkable display of shot-shaping, speed control, and managing elevation that showed why Nybo is considered of the world's best players. Nybo's second round rated an unofficial 1058 and established a commanding lead heading into the final day.
With such a lead going into the last round and finals, Nybo honed in on some mental strategies to stay focused.
"I tried to make it a game in the game, to see how many I could [win by] in the end," Nybo said. "But it didn't really work because Martin Spliid played really well in that round."

Indeed, Spliid used the third round to shave three shots off of Nybo's lead, only to see Nybo catch fire yet again in the finals, besting Spliid by five over nine holes.
With their strong showings, Rasmussen and the Spliid brothers-in-law showed that, while Nybo is unquestionably the face of Danish disc golf, he's not alone.

"My preparation for the tournament wasn't perfect, but I knew the courses and I always believe in myself to keep up with KJ," Martin Spliid said. "But, as always, he keeps pushing himself to even higher standards, so he is still tough to beat."

"KJ keeps having an extra level at big tournaments in Denmark," Tournament Director Lars Lau Jensen said. "But especially the Spliids are doing what they can to challenge him – and hopefully, they will keep getting closer and raise the level of competition in Denmark. They seem to inspire each other to reach new levels again and again."

Separated by a mere five ratings points from his brother-in-law Kristian, Martin Spliid said there are benefits to competing with a family member.
"We push each other and try to talk about our thoughts throughout the rounds and during practice of the course," Martin Spliid said. "We live in different parts of the country, so we can't practice together, but we call each other often to discuss disc golf and training. We both want to win and it often [alternates] who wins the Danish tournaments between us, so we want to win. But if I have a bad tournament, I want Kristian to win, and opposite I believe."
On the women's side, Swedish pro Camilla Grundén took the win with an 11-over par 231 performance, including an unofficial 952-rated second round. She certainly started the round on the right note, hitting a 97-meter downhill ace on hole 4 of Fredtoften.

"My ace was my favorite tournament ace ever," Grundén said. "It was my first throw of my second round on a hole that is tricky enough that I'd be pleased with a par. It gave me a confidence in myself that I badly needed after not playing for two years and after a not so good first round. The feeling from the ace stayed with me the whole round and just made it feel easy to play well. To find my confidence in my game and my putting was what allowed me to play well for the rest of the weekend."
The Open Women's division had an international podium, with three-time Norwegian Champion Sigrid Sandum in second place with a 21-over par 241 and reigning German Champion Wiebke Becker finishing  third after shooting a 25-over par 245.
While some top quality golf was on display over the weekend, the real story may be the evolution of the event itself. Escaping the shadow of the legendary Copenhagen Open, the Kokkedal Open made its claim to be a true tentpole event for the EuroTour. The tournament garnered rave reviews for its courses, atmosphere, and organization. Tournament staff was ambitious this year, raising the field from 90 to 144 players and bringing in Marty McGee to film with the support of presenting sponsor Prodigy Disc.

"The Kokkedal Open was absolutely fabulous," said Martin Doerken of Germany. "Not only a perfectly organized, awesome tournament on two outstanding courses, but also super chillaxed and very friendly. We all felt so cordially received and truly enjoyed ourselves. The rounds on the course, hanging out, and the lovely Danish hospitality — we're pretty much blown away."
The KO's commitment to running a quality event was apparent with ample volunteers, an active and organized club presence, and beautifully maintained courses. Members of both Karlebo Frisbee-Golf Klub and Eghjorten Hillerød Disc Golf helped everything run smoothly, and there were even a group of retirees out spotting for the entire weekend.
"Clubs play a huge part in the tournament and the volunteers makes the difference," Jensen said. "No doubt about that. We have a team playing every Wednesday morning all year round — mostly plus-60 and plus-70 of age players. They contribute heavily to the service."

With scenic and challenging courses, the hope is that The Kokkedal Open joins the list of events that European and other Internationals consider "destination" tournaments. The two courses in Fredtoften, Kokkedal, and Eghjorten, Hillerød, offer different experiences over a single tournament weekend."I love those courses," said Martin Spliid. "They are a good compliment to each other, with Kokkedal fairly open and with a lot of elevation and the rough very difficult. Hillerød has only wooded holes, where the lines are very important."

Jensen echoed those thoughts.
"I think the main appeal for Fredtoften, Kokkedal, is the elevation and the well defined fairways," Jensen said. "Eghjorten, Hillerød, is a beautiful forest course where you have to get your lines right if you want to a good score. A beautiful but treacherous course."
And the country's marquee player certainly hopes to see the KO continue to develop and grow.
"I think these two courses are the best in Denmark," Nybo said. "They are challenging each in their own different way. They are also the most beautiful courses in Denmark. The club that organized this event is also the best established club in Denmark. There are so many reasons to try this out next year."
The EuroTour continues with its fourth event from May 25-27, when close to 500 golfers will travel to the Westside Discs Tyyni in Helsinki and Sipoo, Finland. The EuroProTour, meanwhile, officially kicks off when Europe's biggest names will compete in The Tali Open in Helsinki, Finland, the week prior, from May 19-21.