New York Mets pitcher Seth Lugo knows how to spin it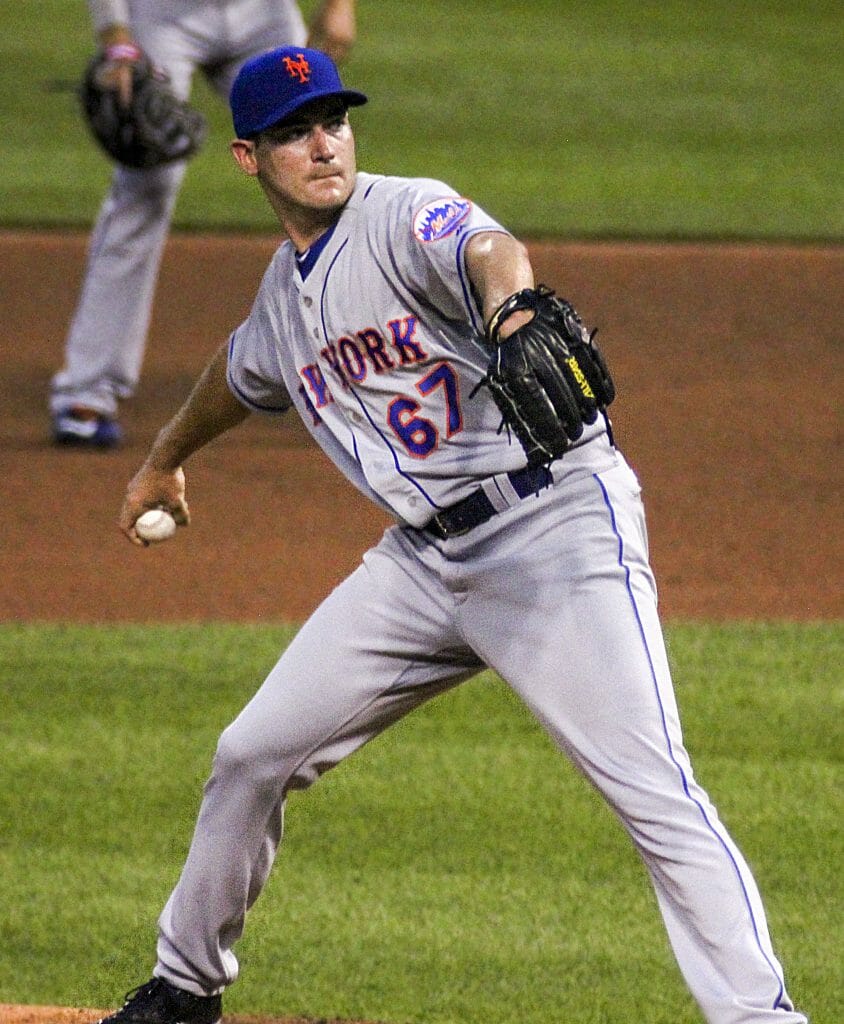 New York Mets pitcher Seth Lugo has the highest spin rate on his curveball in Major League Baseball, and he credits it, in part, to disc golf.
According to Statcast, a two camera and radar player movement tracking system installed at all MLB ballparks in 2015, Lugo threw 12 of the 13 highest-rpm curveballs thrown during the 2016 season, with one measuring at 3,498 rpm. Speaking with the New York Post about how he puts so much spin on the ball, Lugo acknowledged his experience on the course.
"I have no way to check the physics behind that, but I do give some credit to Frisbee golf," Lugo said. "You have to snap that thing pretty good.'' He added that he is occasionally joined on the course by Mets starting pitcher Steven Matz.
Originally from Louisiana, Lugo made his major league debut with the Mets during the 2016 season as a reliever, going 5-2 while striking out 45 batters over 64 innings pitched. A perusal of his social media accounts shows that, before his time working through the Mets minor league system, it appears he was more than just a casual thrower, seeking out disc golf on a couple occasions.
Additonally, Lugo competed in a number of PDGA and Southern Nationals events, most notably taking first overall winning the Open division — with one round rated over 1000 — at the C-Tier Red River Rendezvous in Pineville, Louisiana, in 2012.
Perhaps someone can convince him to get a PDGA number and pursue professional disc golf when his MLB days are over.
h/t to Long Island Disc Golf