Live streaming event brings together women players from around the globe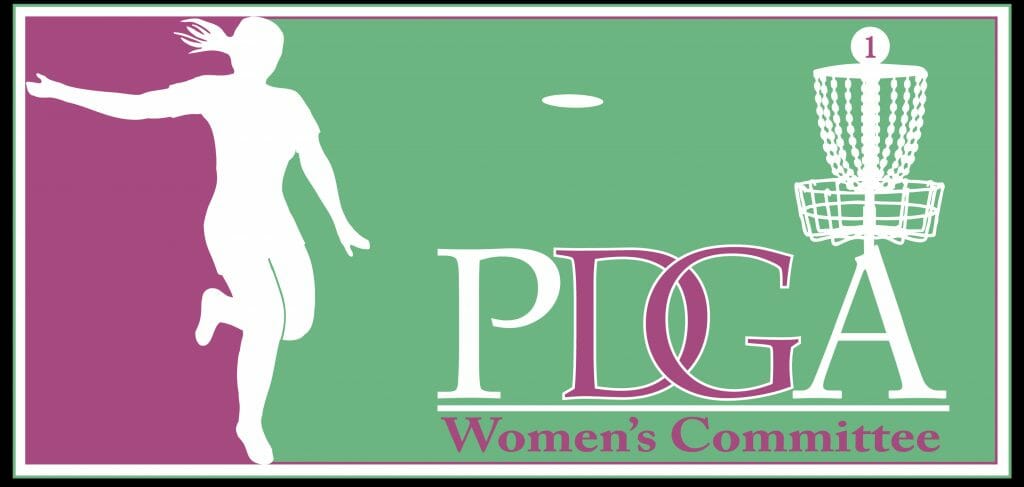 The old adage says that two heads are better than one. So when five heads come together, the result has to be spectacular, right? That theory will be put to the test when the first annual PDGA Women's Symposium airs live tonight.
As part of an ongoing commitment from the PDGA Women's Committee, Valarie Jenkins and a handful of other professional female players will take part in an online forum aimed at delivering on the committee's promise to "attract, encourage, and retain female participation in organized disc golf events." That motto has been achieved time and time again through various women-focused events, and the group is now taking its efforts outside the course in the hopes of connecting with an even broader audience.
"I feel like this virtual route is the key to reaching out to all those women who wouldn't be able to travel to be there live," Jenkins said.
Initially, the hope was to couple the symposium with another large women's event, such as the United States Women's Disc Golf Championship, but planning the immense amount of details became too large of a hurdle. Between fulfilling her role as a full-time touring professional during the summer and sitting as chair of the Women's Committee, Jenkins quickly realized the ins and outs of a face-to-face event were too complex to really give it the attention it deserved.
That was when inspiration hit.
"I thought, 'Why can't we do this virtually?'" Jenkins said. "Why can't we have people tuning in just like Smashboxx, watching this conference on the sidebar [and] doing the chat [and] asking questions?"
SmashboxxTV co-owner Terry Miller jumped at the chance to become involved, as the company has long been a proponent of women's disc golf.
"When Val described what she wanted to do for the Women's Symposium, I immediately asked if we could help in any way," Miller said. "Ultimately we decided that it made sense if we provided our platform and technology so her and the rest of the women could focus on the content. It seemed like a no-brainer because, well, that's what we do. We couldn't be happier to help promote any initiative that Val is involved with because she's a role model for all women, disc golfers or otherwise."
So what exactly will the symposium entail? As the host of the show, Jenkins will introduce four individuals who are leading the way in women's disc golf. Each of them will touch on various topics that are personally close to them, all while tying back to how the disc golf community can encourage more women to become involved in the sport.
Zoe AnDyke, who was initially contacted to co-host with Jenkins, will draw on her personal experiences to speak about teaching disc golf to children and the opportunity it provides to reach younger generations.
Another speaker widely known for her tenacity in equalizing women's disc golf is Sarah Hokom. Her intense passion for supporting touring female players will be demonstrated through her topic of women in the history of sports, and how looking at their past involvement can help pave the way for change moving forward.
Zooming in for a more specific look at how women can affect change on a local level, Jenny San Filippo will tie in the PDGA Women's Committee motto to her topic of women's leagues. As the creator of the Disc On Ladies League in Wisconsin, San Filippo has experience with encouraging league play for ladies only.
Rounding out the evening's panel is Erin Oakley, who found that women's-only tournaments can completely change the atmosphere around disc golf and provide a more welcoming environment for ladies.
"I've seen it firsthand, which is why I started running women's tournaments," Oakley said. "[It's] way more fun. There's a different unity between the women versus the men in tournaments."
Following each of the four speakers will be a question and answer panel moderated by Jenkins. Moving forward, the PDGA Women's Committee wants to explore opportunities to host the symposium annually in multiple locations across the country.
"That personal connection of people getting together and talking is a huge connection," Jenkins said.
It's no coincidence that the event will be held on National Girls & Women In Sports Day, as the symposium is a huge step forward toward growing the sport for women around the world. The live stream begins tonight at 8:30 p.m. EST on Smashboxx's YouTube channel. For those who cannot tune in, the event will be archived and available to watch any time.