Strong individual performances lead to team's first spring semester win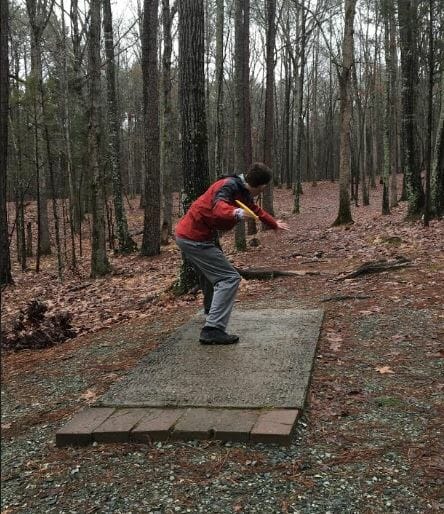 North Carolina State, who finished third in last year's National Collegiate Disc Golf Championship, proved that they would be a title contender again in 2017 by cruising to a 31-shot victory over the weekend at the Wolfpack Cross County Classic in Holly Springs, North Carolina.
The Wolfpack started the event by opening up a six-stroke lead over East Carolina University in the captain's choice doubles round. N.C. State then gathered the four lowest scores of the individual competition, highlighted by Collin Carter's 9-under par, 1031-rated 47 to put the team up 30 strokes going into the last day of the tournament. Carter was followed by his teammates Andrew Horne (-5) and Alec Falzone (-5).
The Wolfpack took their victory lap on Sunday and added one shot to their lead by shooting a 10-under par 45 in the team doubles round to finish with plenty of breathing room over ECU.
N.C. State Disc Golf Club President Nash Stallings, who directed the tournament, said the performance was a harbinger of good things for the Wolfpack's national title chances.
"We are excited to secure this victory on our home courses and we are encouraged by the strong finishes by all of our teams," Stallings said. "We hope to build on this victory and continue to improve as we approach nationals in April."
With both N.C. State and ECU already possessing bids to the 2017 National Collegiate Disc Golf Championship, the University of North Carolina-Wilmington and Clemson secured their spots to the NCDGC with their finishes in the tournament.