"I think fresh, new ideas are always a good thing," outgoing executive director says.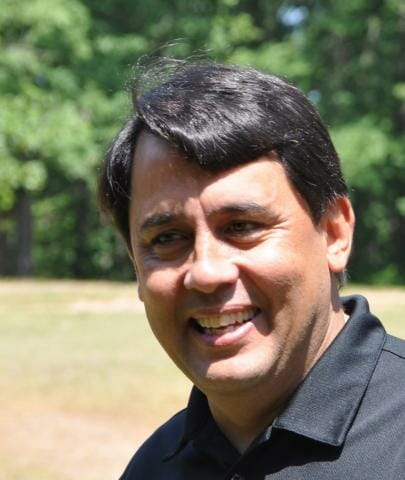 After 10 years as executive director of the Professional Disc Golf Association, Brian Graham was candid about what quality his successor would most need in order to prosper.
"Very thick skin, certainly," Graham said with a laugh as he reflected on his tenure with the organization before heading to the US Sports Congress last week. "It's a job I don't think anybody can fully understand unless you have it. You have to be very versatile, you have to be a diplomat. You have to have wide knowledge in competition and the various aspects of our sport. You have to have a business background. As we've grown, things have gotten more complicated, so it really takes a business-minded person who hopefully also knows a lot about our sport."
There is no doubt Graham is leaving behind some large, empty shoes as he departs the PDGA to take a position as the director of corporate events for Morris Communications Group. His tenure has been largely successful, with the establishment of a permanent PDGA home – the International Disc Golf Center in Appling, Georgia – and continued membership growth as hallmarks of his work.
"As Brian Hoeniger before me – he was my predecessor – he set the organization to grow to a certain level, and then I took it over and I think I took it to that next level," Graham said. "I think the next person will take it to an even greater level. It's just the natural evolution of the organization."
As for who was would take over his role, Graham said he can see both "pros and cons" regarding the next executive director's background. Someone from within disc golf will have greater knowledge of the politics, competition, and other machinations of the organization, while an outsider can bring in a new perspective to help the sport grow. No matter who the person is, Graham was confident in the PDGA board of directors' ability to make the right choice.
"I think, ideally, the board's going to find the best candidate for the job — whether they be from inside the sport or outside — and I have full faith that they'll find somebody experienced who will come in and do a great job," Graham said. "Things are going so well, I have no doubt that the next director will take us to far greater levels."
And while Graham would have been happy to stay on with the PDGA, he said, the opportunity and challenge presented by his new position was best for him and his family. And he also thought it would, ultimately, be a positive for disc golf.
"I felt like it was a good change for me at this time," Graham said. "But honestly, I also felt like it's a good time for change for the sport. I think fresh, new ideas are always a good thing, and I think this change is going to be good for everybody."
Graham will stay on as executive director until the end of the year, with his replacement set to begin in April 2017.