Graham is moving on to a new job at a media company.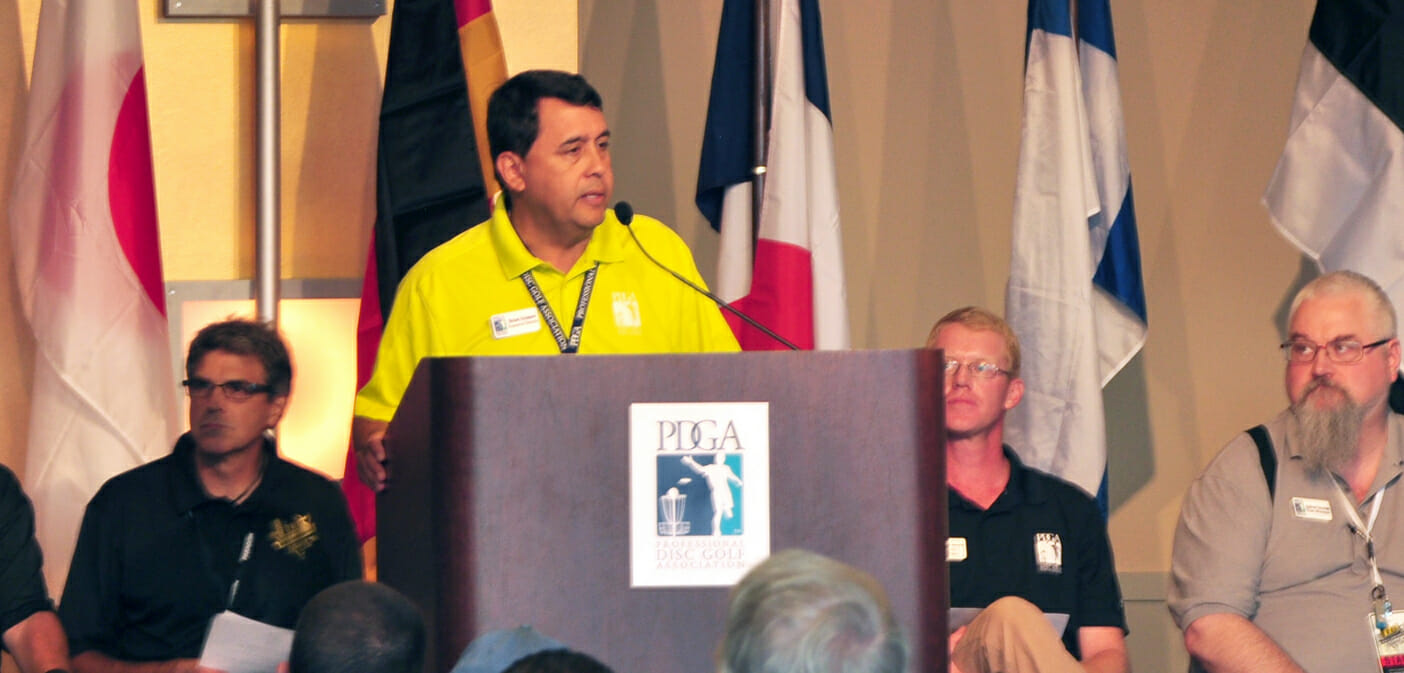 The Professional Disc Golf Association Executive Director Brian Graham has resigned from the position, effective December 31, 2016, according to a PDGA news release today.
The PDGA Board of Directors accepted the resignation; Graham will move on to serve as Director of Corporate Events for Morris Communications Company, a media company that publishes over 25 newspapers.
"It is with mixed emotions that I leave the PDGA to pursue new personal and business challenges," Graham, who served a decade at the helm of the PDGA, wrote in a statement to the Board. "I will be forever grateful to the board, staff, and members who supported the organization during my tenure, and to whom I give full credit for the phenomenal growth of our sport over the past decade. Given the current state of disc golf and the PDGA, I am confident that a new executive director, with the support of the members, will continue our fantastic momentum and lead our association to even greater levels of success in the future."
Graham oversaw a period of strong growth at the organization as active membership more than tripled and yearly PDGA-sanctioned events more than quadrupled.
Dan "Stork" Roddick will lead a Board-appointed team to search for a new Executive Director. More announcements are forthcoming.
We will have much more on this story in the next 48 hours.