McMahon, Schultz collect A-Tier titles over the weekend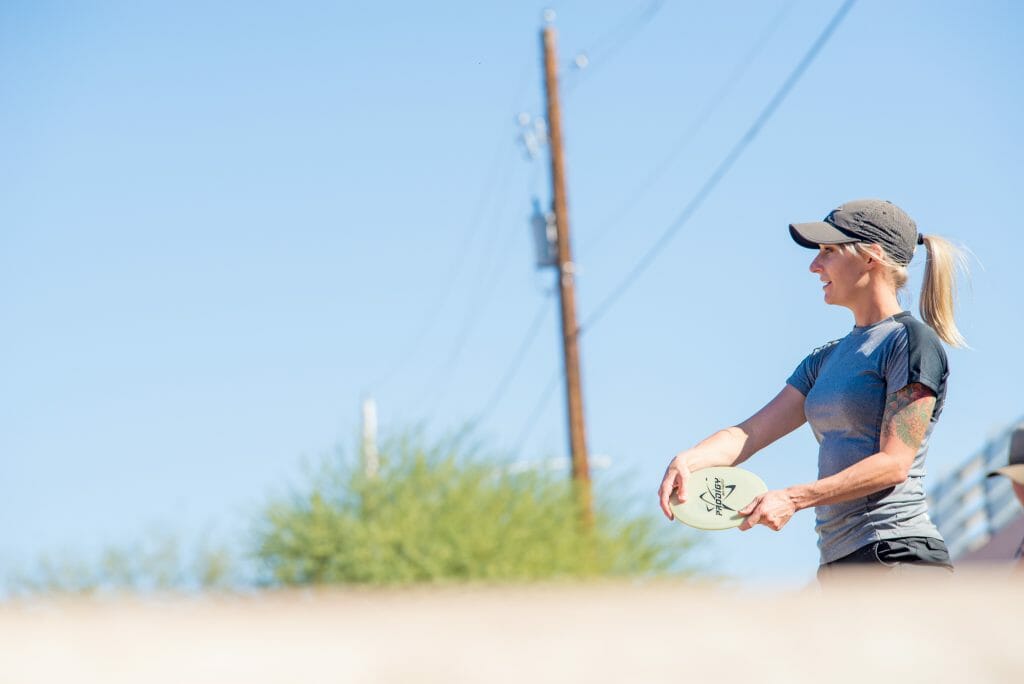 This past weekend's disc golf action was highlighted by a long running women's event: the 11th Annual Phoenix Ladies Open. The tournament saw 80 total competitors in all divisions from Open to Junior VI Girls, and included well-known professionals Catrina Allen, Ohn Scoggins and Zoe Andyke. In the end Allen was victorious for the 18th time in 2016, finishing the 42-hole event with a 20-under par 111. Scoggins finished in second with a 16-under par 115.
The event was held at the Vista Del Camino course in Scottsdale, Arizona, notable for its inclusion in The Memorial Championship. In the open division, competitors played an 18-hole layout for their first round on Saturday. Both Scoggins and Allen got off to hot starts, going 2-under par and 5-under par through the first five holes, respectively. Allen, though, was not able to maintain that pace, recording only three birdies to finish out the round. Scoggins managed eight birdies on the final ten holes to take a two stroke lead over Allen after the first day.
The second round saw competitors tackle a 24-hole layout at Vista. Allen rattled off 12 birdies through the first 18 holes compared to Scoggins' six. Scoggins could only find one more birdie through the final six holes, while Allen finished with six straight pars to stave off her closest competition.
Elsewhere this weekend, there were two PDGA A-Tier tournaments in Texas and North Carolina. Eagle McMahon won the Piney Woods Open in Tyler, Texas, finishing with 25-under par 156. It was his second A-Tier win in 2016. He finished eight strokes ahead of both Chris Harris and Christopher Farnham who tied for second place with 19-under par 162s on the weekend. Zackeriath Johnson finished one stroke back in fourth, while Brandon Cawthorne, Zach Melton, and Dillon Vallance all rounded out the top five at 16-under par 165.
The Border Wars Championship in Rocky Mount, North Carolina, came down to a playoff between eventual winner Barry Schultz and runner-up Chris Dickerson. Schultz trailed Dickerson by two stokes going into the final round and made them up by birdieing 13 of the 18 holes, including the final hole to force the playoff. Dickerson could have won in regulation had he managed a birdie on the final hole, or avoided a double-bogey six on hole 10—the only real blemish on his scorecard. Michael Johansen and Nathan Queen rounded out the top four, while James Conrad and Austin Turner finished in a tie for fifth place. United States Disc Golf Champion Jeremy Koling finished in ninth.