Technical threads designed with disc sports in mind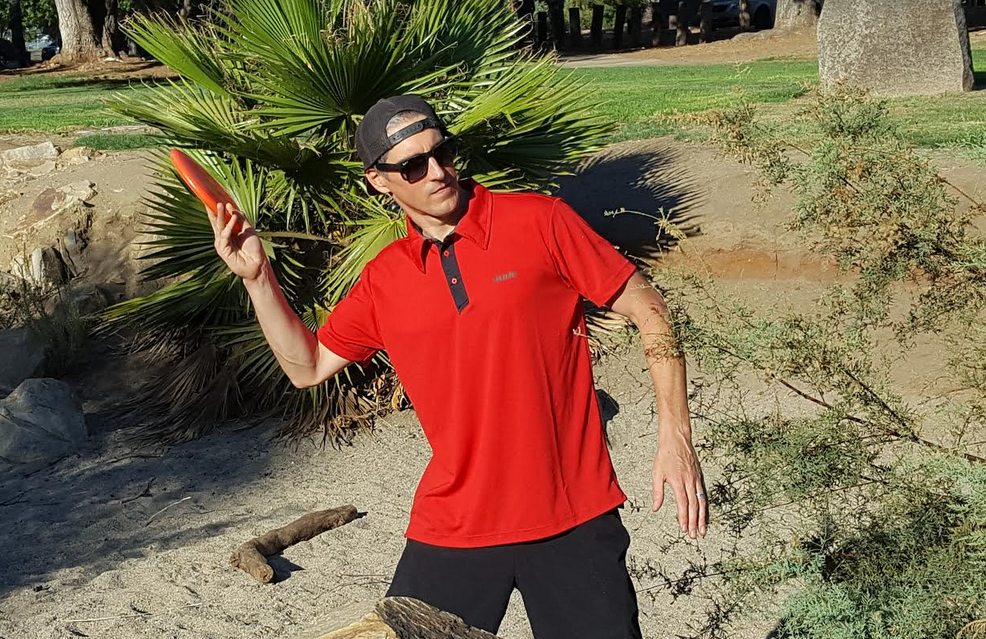 Disclosure: Ultiworld Disc Golf was compensated for reviewing this product, and purchases via some of the links below help support the site. All opinions are those of the author, who was given free product samples for review. The review was not subject to approval by DUDE Clothing.
These days, depending on where you're from or where you're at, the word dude is widely used as a laid-back greeting for acknowledging our friends, as well as informally referencing others. But jump into your time machine and travel back to the late 1800s, and you'll find that "dude" had an entirely different meaning altogether. Before its redefined evolution through surf culture slang, "dude" primarily meant a person who dressed in an extremely fashionable manner, one who paid particular attention to how they appeared in the presence of others.
Fast forward quite a few decades, and there's a new definition of dude evolving in the disc golf and Ultimate scene. DUDE Clothing (Down Under Disc Evolution) is committed to applying their own take on high quality and stylish disc golf-specific clothing that should appeal to everyone from beginners to accomplished world champions.
Chris Finn, the dude behind Dude, has been playing disc sports since he was 11 years old and has competed all over the world. Through his years of experience, and together with a team of professional garment designers, Dude Clothing has developed a range of high quality and distinctive clothing that is especially suited to disc.
I was fortunate to be the recipient of several of Dude Clothing's technical and professional level pieces to test and put through the paces at my local disc golf course. True to the Dude Clothing philosophy, their threads did not disappoint.
The men's Pro Polo is a modern take on the traditional polo shirt. Thanks in part to the Evol-Dry fabric, the shirt is lightweight and does a great job of wicking away sweat and keeping you cool when the course starts to heat up. There are some well thought out features throughout the shirt, including rubberized printing on the shoulders, which is there to help grip your disc golf backpack straps, and a taller collar to help protect your neck from the sun. The Pro Polo kept me comfortable and cool, all while looking good.
Coupled with the shirt were a pair of men's Pro Shorts. Again, very lightweight and comfortable, these rugged shorts stood up to sharp, pointy sticks when playing out of the rough without flinching. At one point, I deliberately tried to get them to snag on some thorny palm fronds, but no such luck. Toughness and comfort are incredibly important when playing long tournament rounds, and these shorts are easily up for the challenge. The one disappointment I had with the Pro Shorts is there are no snaps to attach the 100% microfiber Dude Tech Towel, which comes ready to snap onto other shorts and pants in the Dude lineup. It's a small quibble, but for the price I felt like they could've included a snap to keep the towel attached.

One of the most impressive and intelligently designed pieces I received from Dude was the men's Tech Arms shirt. This technical shirt will once again keep you cool on the course with its Evol-Dry fabric and keep your arms warmed up with form-fitting compression sleeves, something that will help during those chilly morning warm-ups or those days where a jacket may be too bulky and hot. Keep in mind when buying this shirt, though, it is a slim, tapered fit from shoulders to waist. I'm 6'1" with a 32" waist and an athletic (albeit skinny) build, and while the shirt did fit comfortably through the shoulders and chest, it was still tight around my waist. Those with a bigger waistline may be disappointed with the fit. Make no mistake, though: With well thought out features like an incorporated button loop to help keep the shirt tucked into your shorts or pants to keep from riding up, and reflective accents with Dude's signature "boomerang" graphics, this technical shirt is an excellent piece of equipment.
All in all, Dude is definitely raising the level of technical and exciting disc golf apparel. Couple that with the fact that they are making clothes that have appeal to both men and women, they are pushing the envelope for clothing design. And sure, while you could maybe find similar clothing at a slightly lower price point, guaranteed you won't find the level of disc golf-specific thought and design going into those clothes. At that level, I can certainly appreciate what Dude Clothing is doing to help grow the sport, and to that I say, "Dude, you're looking good!"
DUDE is offering 20% off now through September 30 using the code ULTIWORLD20. Thanks for supporting the brands that make Ultiworld Disc Golf possible!