The Disc Golf Pro Tour's third stop kicks off today in Minnesota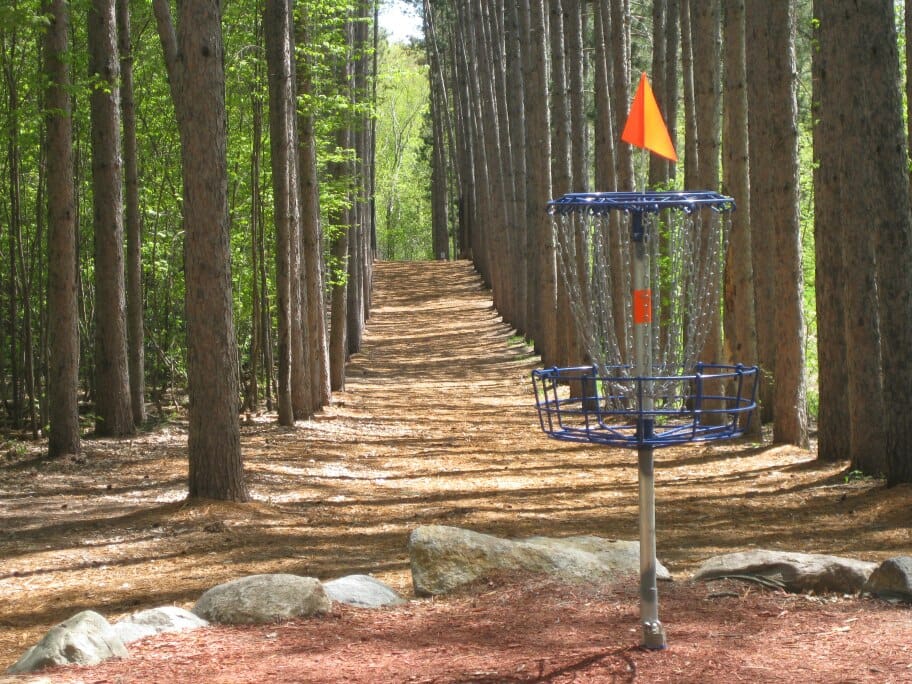 At this weekend's Majestic, the third stop on the Disc Golf Pro Tour, the eponymous trees of Minnesota's famed Blue Ribbon Pines Disc Golf Course stand not only as scenery, but also sentry. With a new 22 hole layout being played each round today through Sunday, a walk in the park can easily become jail time as discs kick off trunks and into the woods.
Luckily, Matt Dollar has a plan. As the 32-year-old looks to improve on a fourth place finish at last year's Majestic, he'll make like Sylvester Stallone and go over the top with one of his signature overhand throws.
"One of the things I find the most interesting about disc golf is just being able to create my own shots and throw whatever works," Dollar said. "I feel like I'm pretty creative, and I would just get bored trying to throw a backhand every time. I probably wouldn't be near as interested in playing disc golf."
Drawing on a baseball background and his upbringing on the wooded courses of Georgia, Dollar sports an arsenal of shots – thumber, tomahawk, forehand roller, and the like – few players on tour possess. And even if there are those who can throw those shots, no one is throwing them as often as Dollar.
"I just love doing crazy things and seeing crazy lines," Dollar said. "And when you do, people react to it way more than just seeing a backhand."
Perhaps that's why his YouTube channel, Matt Dollar Disc Golf, has taken off this year. Or maybe that could be due to his recent hot streak, which has found him getting Sportscenter airtime after an ace at the Vibram Open; gaining more facetime on the lead card at the Silver Cup; and winning his two tournaments since, the Eastwood Open and the Titan Disc Golf Open.
Regardless of the reasons, Dollar will face stiffer competition at this Disc Golf Pro Tour stop than the last. Players like Paul McBeth, Nate Sexton, and Philo Brathwaite have returned from Europe, while Minnesota native and back-to-back Majestic champion Alex Geisinger is almost certain to be in the mix.
Even if he ends up out of contention, don't expect Dollar to get too far down. Now on tour full-time and with the seasoning of a veteran, he's making the most of every moment on the road.
"As I was coming up in disc golf and really trying to find my place, I was getting frustrated when I wasn't performing how I thought I would, and I think that hurt me for awhile," Dollar said. "Once I realized that if I have fun and don't get upset about anything I play better, and I seek more clear lines and I definitely putt better, since then I've really just embraced how lucky I am to be playing disc golf at all. To be able bodied, and walking around in nature and in the woods, able to throw discs and people watch it and people love it – it's just such an amazing position to be in that I can't think of a reason not to be happy and having a good time on the course."
Watch Dollar and the rest of the Pro Tour – including a featured card of Geisinger, Ricky Wysocki, Paul Ulibarri and Terry Roethlisberger – streaming this morning beginning at 8:00 a.m. CDT on the Disc Golf Pro Tour website or SmashboxxTV.