The PDGA's initiative to bring more women to the sport takes place Saturday.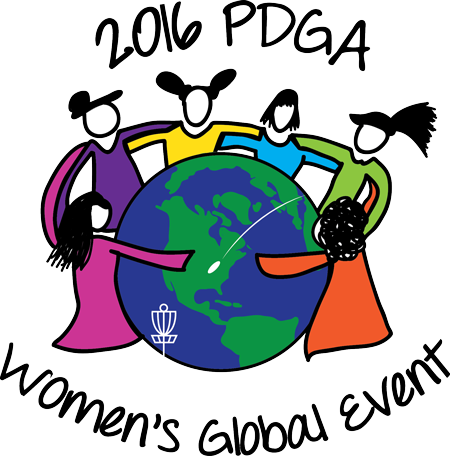 With nearly 1,700 participants in 11 countries, Saturday's Professional Disc Golf Association Women's Global Event is living up to its name.
Now comprised of 63 individual tournaments, the biennial celebration gives players the opportunity to play in one-day, two-round women's-only events and have their ratings compared to participants worldwide, all in an effort to unify disc golfers and grow the number of ladies playing the sport.
And it seems to be working. According to PDGA women's committee member Sara Nicholson, the number of women signed up for this year's event is 1,629, nearly triple the 575 women that took part in the first WGE in 2012.
"There have been so many women that their first event has been the Women's Global Event, and it's made them want to keep playing," Nicholson said. "The reputation of the event has been spread around and other women are telling new women, 'You've got to play in this event, it's fun. You'll love it.'"
Three-time PDGA Women's world champion Valarie Jenkins chairs the women's committee, and she attributes much of the event's growth to the committee's reliance upon, and the proliferation of, social media.
"The 2012 event was pretty small," Jenkins said. "Then in 2014, it was amazing. I just remember scrolling on my phone, scrolling on Facebook and seeing groups and groups of women smiling, [sharing] group shots, fun pictures. I can't even imagine what's going to go on this year now that everybody takes pictures and videos of everything."
And while the rapid growth of the event has been impressive, one look at the PDGA's membership demographics shows that the number of men still dwarfs that of women. It is something that PDGA Executive Director Brian Graham acknowledged as something the organization is working to improve, while also offering a clarification of the statistics.
"The thing people get caught up on is that they see that women make up seven percent of PDGA members, and that number has been pretty consistent between seven and eight percent for 10 years now," Graham said. "People get caught up on that and say, 'Well, women's disc golf is not really growing.' What they don't realize is that seven percent is of all PDGA members, and since our membership has doubled in the past four years – even though the seven percent number has stayed consistent – the number of women PDGA members has more than doubled."
With those numbers increasing thanks in large part to the WGE, the goal then transitions to retention of players. Jenkins and Nicholson both highlighted an increase in women's-specific disc golf leagues that can offer a more relaxed atmosphere for casual players, as well as off-year women's-only tournaments for players who catch the competitive fever.
And with large events like the 79-player Daisy Chains Women's Disc Golf Tournament in Watsonville, California, and the 132-person Chick Flick & Women of DGOD! in North Plains, Oregon, it's clear that there are plenty of women who do want to compete.
And they're coming back for more.
"Once these tournaments start, these women want to come out and create a reunion," Jenkins said, "and come back every year and play together and have a fun weekend together where it's just women."
Even if they are not playing in tournaments on a global scale, Graham said that the PDGA has taken notice of an increase in the number of women flocking to disc golf courses, regardless of if they are members of the organization.
"We see women's disc golf growing at the recreational level, and that's satisfying," Graham said.