16-year-old recipient heading to PDGA Amateur and Junior World Championships this summer.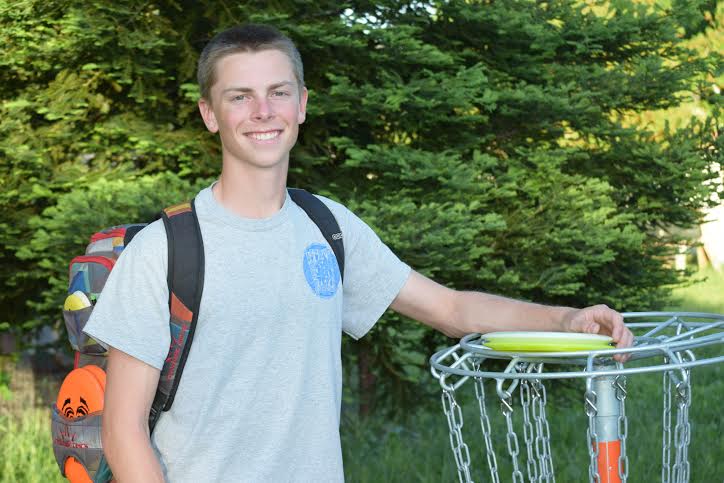 Three-time Professional Disc Golf Association World Champion Nate Doss announced the winner of his junior grant yesterday, with 16-year-old Carson Lewis of Napa, California being the program's inaugural recipient.
The grant awards Lewis $1,000 to send he and his family to the PDGA Amateur and Junior World Championships this summer in Madison, Wisconsin. He'll also receive 50 Discraft discs of his choosing, a Grip Equipment backpack, and a couple pairs Keens for his feet.
For Doss, the program is a way to pass the torch to the next generation of the sport, just as "Steady" Ed Headrick did when he took Doss to his first PDGA World Championships nearly two decades ago.
"One of those really cool stories about this whole grant, the way it started and the way this is all going down, is that back in 1998 when Ed took me to my very first Worlds, it was in Wisconsin," Doss said. "It wasn't in Madison, but it was in Appleton. I thought that was really cool parallel to my story."
Doss received 47 essay-based applications, with two of those coming from as far-flung as Finland and New Zealand. After whittling them down to three finalists, Doss chose Lewis based not only his development as a disc golfer, but also his activism. The Napa High School junior started an Ultimate Frisbee club on campus, and is in the process of starting a disc golf club.
"So now I'm reading about a kid who's made personal gains in his own game, but also it is important to him to get other people playing, to get clubs started in school to get other young people playing," Doss said. "I thought that was really cool."
Lewis, who also runs on his school's track and cross country teams, was introduced to disc golf by his Ultimate coach. He said he's been able to get his friends to come out to the course by advertising it as "going on a hike and having a good time," and that he has started the clubs as a way to expose more young people to the sport.
"Disc golf is not too popular for a lot of kids right now," he said. "I actually didn't know about disc golf until a year and half or two years ago."
Applicants for the grant had to be 18 or younger, Doss said, and playing in the Juniors division of PDGA events. With the response to this year's program, Doss has aspirations to expand it in the coming years to include at least one male and female recipient.
"This is going to be a fraternity of people that can help other people, can help other young people as it comes to the process," Doss said.
And while Doss mentioned that an award of this kind can come with high expectations for Lewis, he made it clear that the goal of the program is to find great people over great disc golfers.
"I'm not doing this so that this person is going to become a world champion or anything like that," Doss said. "I'm doing this to support a young person who I think has earned it, and they certainly deserve it. I told Carson, everybody who is a part of this of this grant program – from myself, Val [Jenkins, Doss' wife] and our partners – none of is expect you to do anything but your best. We want to try to keep this as positive as possible. No pressure."
Doss has already begun mentoring Lewis, so to speak, with the two keeping in touch about Lewis' recent tournament results and the two arranging to meet in person at the "Steady" Ed Memorial Masters Cup in Santa Cruz, California, next month.
"It was a great conversation, talking to him about the entire process of now getting himself registered and getting the trip planned for his family and being responsible," Doss said. "He seems up for the challenge."
Lewis said he plans to use the experience at Worlds not only to test the waters as he contemplates pursuing disc golf as a future career, but also as a chance to be a positive influence on other players.
"This is awesome," Lewis said. "It's cool to kind of act as a role model to other kids and maybe see that this is something that can happen to them, too, if they're really dedicated to the sport and if they're really willing to put in effort."