A new journalism outlet in disc golf.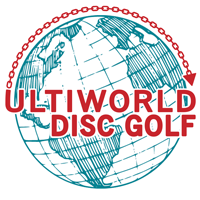 We are thrilled to announce a brand new website devoted to covering the sport of disc golf. Ultiworld has historically been a site exclusively focused on ultimate frisbee, but we have watched closely as disc golf has exploded over the last few years. It was only fitting, then, that we add coverage of the other major disc sport.
With the development of new pro tours, a burgeoning gear industry, and growing spectator interest, disc golf is ready for a website that keeps up with it. Ultiworld Disc Golf will be an independent source of journalism about the sport, offering incisive reporting and insightful analysis.
Ultiworld Disc Golf will be more than a vertical on Ultiworld; although the URL remains a subdomain of ultiworld.com, UWDG will be its own site with its own staff and goals. Disc golf reporting veteran Steve Hill has been hired to lead the venture and, for now, you'll see a lot of his writing. We are looking to expand the writing team, however, and hope to develop a great staff of reporters and analysts. If you are interested in getting involved, please get in touch.
Please check out the website and let us know if you have any suggestions or ideas. Thanks for reading!