Lizotte looks to defend, others to break WFDF distance records.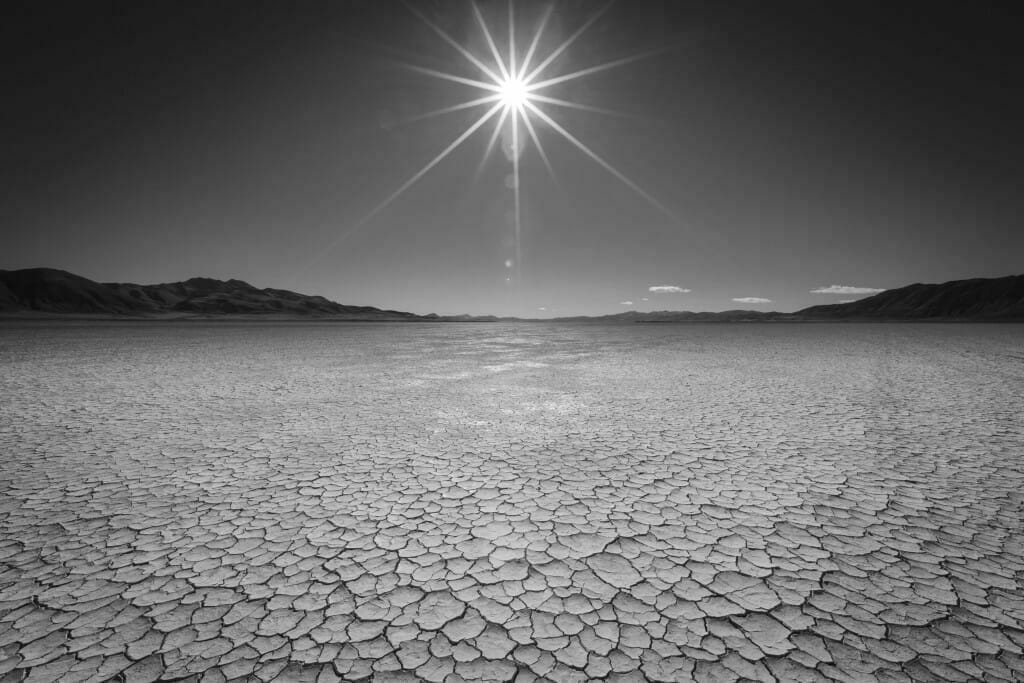 A small contingent of 18 throwers is set to descend upon Primm, Nevada, this weekend in search of one thing, and one thing only: pure, unadulterated distance.
Taking place not far from Las Vegas, the High Desert Distance Challenge will give each participant 15 chances per day to log his or her longest throw with a golf disc, all in an attempt to break a host of World Flying Disc Federation records.
The setting — a dry lake bed in what is considered an ideal location for both its elevation (2,618 feet) and capacity for wind — allows competitors to throw in any direction in order to take advantage of tailwinds, said WFDF Director of Global Communications Rob McLeod.
"It's go big or go home, basically," he said.
The marquee title is the Open Outdoor Distance record, which has belonged to Germany's Simon Lizotte since he launched an Innova Discs Blizzard Boss 263.2 meters (863.5 feet) in 2014 at the same location. Lizotte will be back on hand this year with more than one goal in mind.
"The number one priority is to not injure myself, that's always the goal," Lizotte said. "Everything else is see what the conditions are like then throw as far as humanly possible, of course. Nine-hundred feet is the big dream."
Lizotte will face competition from the only other members of the 800-foot club: Former distance record holder David Wiggins, Jr. (259.5 m/851.4 ft.) and Garrett Gurthie (244 m/800.3 ft.). Lizotte also mentioned 2015 United States Disc Golf Championships Distance Champion Alex Geisinger, who will be making his desert debut.
"[He] beat me last year at the USDGC in the distance contest, so we'll see how he handles his first try," Lizotte said. "I've personally never seen Alex throw, but I've heard from people that it's just insane."
According to McLeod, 900 feet is more than attainable if conditions are right. That can mean a good amount of hurry-up-and-wait over the course of the three-day event, though, in order to take advantage of ideal wind speeds of approximately 18 mph.
"I wouldn't be surprised if the record is broken multiple times by multiple people," McLeod said.
And, according to event director David Wiggins, conditions are on track to be excellent for the weekend. Forecasts call for a Saturday high of around 70 degrees with winds from 20-25 mph, with a similar outlook through Monday.
"I don't think, in all the times I've been doing it, that we've had good conditions that were consistent," Wiggins said. "The way the conditions are now, if the world record isn't broken, it's because they didn't have a good throw."
Lizotte and his competition are not the only show in town, though. Jennifer Allen is looking to break the women's world record, and PDGA Hall of Fame member Juliana Korver has her eyes on the age 45 women's crown.
The current women's world record of 162 m (531.5 ft.) is held by Niloofar Mosavar Rahmani of Sweden, while Valarie Jenkins holds the U.S. mark at 489 ft.
"I at least want to throw 550 [feet]," Allen said. "I would like to be the first woman to throw 600."
Allen, who said she threw 555 feet during practice at home in Oklahoma, has approached the event with a combination of strength training and added throwing to increase her stamina. She said she is most looking forward to finding out how much distance potential she truly possesses.
"It'd be amazing [to break the record]," Allen said. "Something special that I can at least, hopefully, have for a little while…I want it, it's not for fun. I want to prove to myself that I can do it and I told my kids that I want to come back and make them proud."
Prize money is not being awarded at the event, McLeod said, but some participants may have contract bonuses with their sponsors that will be triggered by breaking any records. Throwers will also take part in "side games" to try and break the Upside Down Distance and Mini Disc Distance records, if the weather allows.
That was the common theme from most attending the event: Much is left to the whims of Mother Nature.
"Everything has to come together," Lizotte said. "You have to have the perfect timing with the wind. You've got to get the angle just right. Then there's just a little bit of luck involved…
"All I can really do is throw as hard as I can."
Ultiworld Disc Golf will be on site in Primm tomorrow. Keep it here and follow @UltiworldDG on Twitter for any breaking news on broken records.