Some trans women will continue to play; others have said they will leave the sport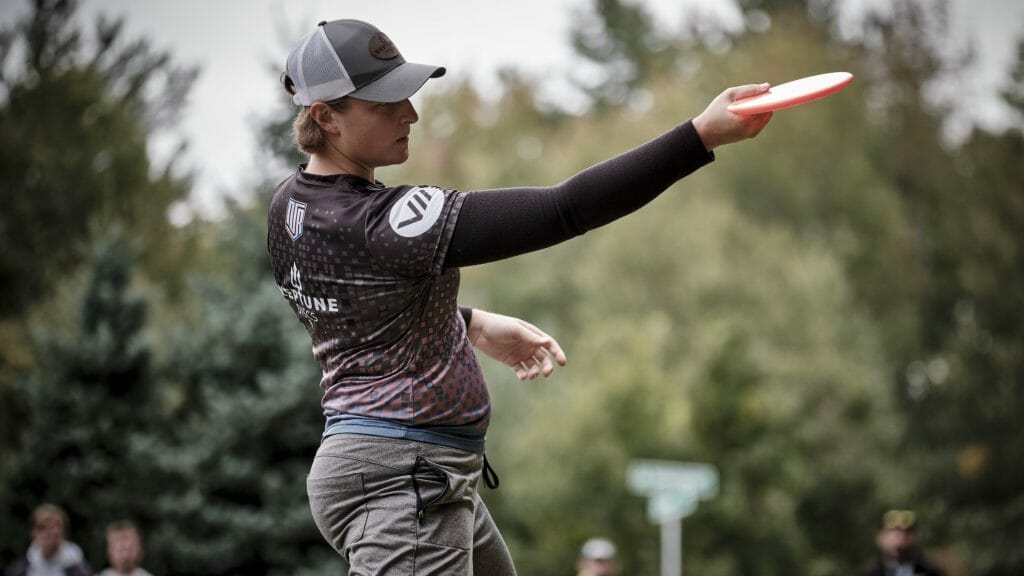 Monday was a devastating, and in some cases career-ending, day for transgender women disc golfers. 
The PDGA and DGPT announced a new policy that will effectively prohibit transgender women from competing in the FPO division on the Pro Tour and at Majors. 
The decision will affect several prominent trans competitors, including two-time Elite Series winner Natalie Ryan who told Ultiworld she felt "broken" and targeted by the decision. 
Nova Politte, a transgender woman who has won the last two women's over-50 pro world championships and competed in the FPO division for two DGPT events this year, said in an interview she'll still take part in PDGA events. "But I will despise the PDGA the entire time," Politte said. 
"My friends, the people I love, are people I meet while playing disc golf, and I see many of them in person solely at tournaments. I will not let the PDGA drive a wedge between me and my friends. They are all that I've got," she said. 
Politte said the decision didn't surprise her, and that she felt the PDGA board was "hell-bent" on this outcome. 
She also noted that Ryan earned an invite to the PDGA Champions Cup in April but now won't be able to take part because of the new eligibility rules. 
"I suggest they re-name it the 'Some Champions Cup,'" she said. 
Joanna Harper, a trans researcher who studies transgender athletic performance and has advised the International Olympic Committee and sports federations on their eligibility policies, told Ultiworld Disc Golf she feels the decision was premature and based on incomplete research. 
"If you read the latest IOC transgender framework, they suggest…sports specific research on trans athletes," Harper said. "And there are enough in disc golf, or there were up until yesterday, that you could do a study like that."
The trans golfers trying to process the news have also had to do so largely in a vacuum. Almost no touring players have weighed in publicly on the announcement, even though it will shake up the women's game by removing a top 10 golfer from the tour. 
Ultiworld Disc Golf reached out to more than a dozen of the top FPO players in the field. Two of them said they weren't comfortable speaking about the topic, and the rest didn't respond. Ella Hansen posted on Twitter expressing disappointment in the decision:
A PDGA member survey showed that 80 percent of DGPT women think transgender women shouldn't play in their division, but the administration of that survey has raised questions, including whether respondents could have falsely claimed to be touring FPO golfers. 
"People lie. People lie on surveys. Some people lied on this survey," the PDGA wrote in a presentation putting forward the data. 
No male players have responded, with the exception of Brodie Smith, who tweeted, "Whichever way the PDGA would have decided to go people would have been upset. I feel for Natalie because she is in a really difficult spot now, but I don't agree with her statement towards other FPO players not trying to get better." 
Ryan wrote in a GoFundMe fundraising post that her "fellow competitors decided they wouldn't work on their games and improve themselves but instead tear me down because their games weren't complete."
MVP Disc Sports and Neptune Discs, which sponsor Politte and Ryan, respectively, have been silent; neither company responded to a request for comment. Politte said that MVP team management is supportive of her and other trans players and that they were "shocked and wrecked" by the news. 
This is unlikely to be the last that athletes and fans will hear of the issue. Ryan said she's planning to file a lawsuit "as soon as possible." She's raising money for the legal challenge, and had collected more than $8,000 through the GoFundMe as of Wednesday afternoon. 
If the lawsuit materializes and makes its way into court, it could turn into a precedent-setting case. 
In other sports which have produced rules barring trans women from competing at the highest level, including swimming and rugby, there haven't been any athletes who were good enough to actually test those rules, Harper said. But Ryan has been a top 10 competitor in the FPO field. 
"She's among the very best. And she has now been told she can't compete in women's golf. So she can mount a legal challenge," Harper said. "Whether she will and what will happen with that challenge very much remains to be seen. But it feels different than what happened with rugby or with swimming." 
While Ryan plans to keep fighting, Chloe Alice says she's done. 
The 929 rated golfer, who has won five tournaments, including two A-tiers, one of them the Chain Hawk Open just a week ago, said on Instagram that she's putting her discs on the shelf. 
"If you weren't aware yet, I am no longer allowed to tour and compete in the FPO division. Nor will I be playing MPO," Alice wrote.
She thanked friends and supporters, and said she'll be "taking some time to reevaluate my life and chase after a dream outside of disc golf." 
Politte said she's not surprised anymore by the vitriol of the "online mob" responding to any news about transgender competitors in disc golf, but she urged fans of the sport to have empathy and perspective.
"If you can't be bothered to care about a handful of transgender disc golfers, some of whom this decision attempts to sever from their support network, and at least one of whom this literally puts out of her full time job, at least consider how this makes your sport and your sports governing body look to the rest of the world and how it will look when the lens of history looks over its shoulder at what you did," she said.  
Correction: An earlier version of this article said that Politte had qualified for the 2023 Champions Cup; she has not.