The tournament is staying in the Queen City.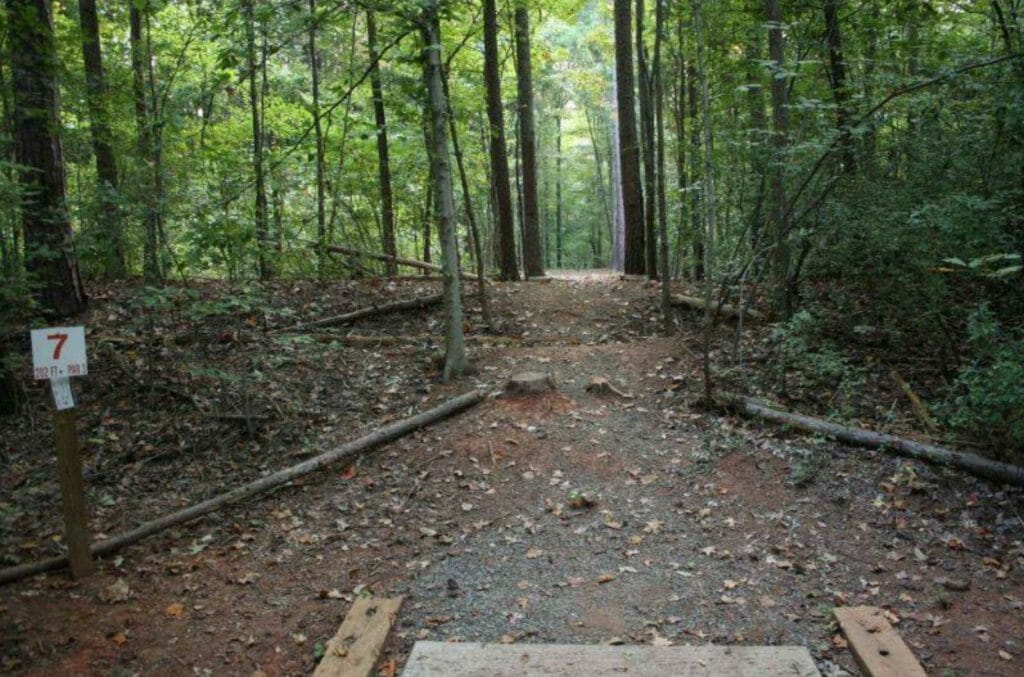 The Disc Golf Pro Tour announced today that its 2022 Championship will be held at Nevin Park in Charlotte rather than Hornet's Nest Park, where the tournament has been located the past three years. Hornet's Nest Park is currently under renovation.
Nevin Park, one of the most difficult courses in Charlotte, features a heavily wooded and highly technical layout and was used as one of the primary courses for the 2012 PDGA World Championships.
"When we decided that Charlotte would be the home of our Championship event back in 2019, we knew that it would either be at Hornet's Nest or Nevin Park," said DGPT CEO Jeff Spring in a statement. "Both courses embody the spirit of Charlotte disc golf, and we're excited to bring our biggest event of the year to another course of this caliber."
The course will be undergoing some changes, including new tee pads, fairway clearing, and hole tweaks before the event, according to Spring.
As in years past, professional disc golfers qualify for the DGPT Championship through their performance during the regular season (which concludes this weekend at the Butler County Disc Golf Classic, a Silver Series event) and playoffs (Green Mountain Championship and MVP Open, each worth 25% more points than regular season Elite Series tournaments). The top 30 MPO players and 14 FPO players in the standings earn an automatic qualification to the Championship, with byes available to later rounds in the tournament for those higher in the standings.
The final two spots in each division will be earned in a play-in event featuring six players: the next two players in the standings, any Elite Series or Major winners not already qualified (Eagle McMahon, who sits in 40th, will get a play-in spot thanks to his European Open victory), and then any remaining spots for the next players up in the points standings.
The Tour Championship begins on Wednesday, October 12th, with the play-in rounds, and will conclude on Sunday, October 16th. Tickets are on sale now.