Round 1 Recap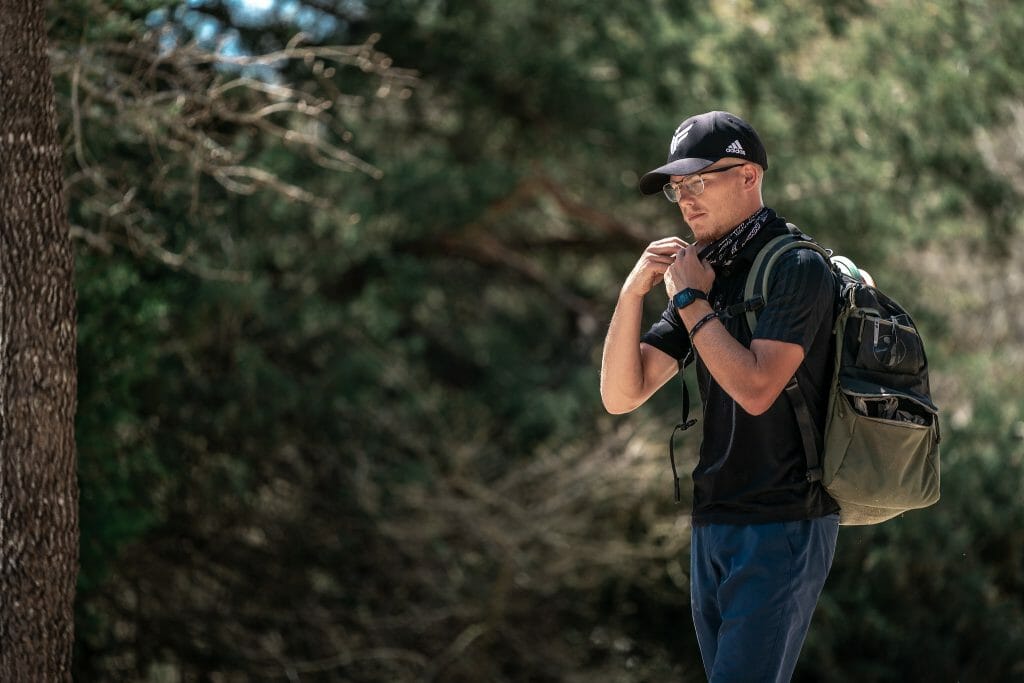 More players struggled to score on Cedar Hill during round 1 of the Music City Open than would care to admit, but there's still another 18 holes Friday to get some redemption.
Getting a bogey on the toughest hole to par on the course is nothing to be ashamed of, except it was leader Mason Ford's only blemish of the round. He sits at 10-under par after a day that saw him hit 12 putts from inside Circle 1X, and another two from C2, both for birdie. Ford doesn't lead the event in strokes gained from tee-to-green, he's sixth at 5.5, but his 56% C1 in regulation rate is tied for best in the division by six percentage points.
One stroke behind Ford is fellow Texan Emerson Keith at 9-under par in second place. Keith matched Ford's C1 in regulation and 92% C1X putting percentages, and was even a bit better at hitting fairways and C2 in regulation. In addition to a bogey on hole 18, Keith struggled to get a good look for par on hole 2 and the extra throw is the current difference on the leaderboard.
Two players are tied in third at 8-under par, former MCO champ Chris Dickerson and Corey Ellis, and three players are tied in fifth at 7-under par, Adam Hammes, Luke Samson, and Jonathan Nicolson. Ellis showed off his putting bonafides by going 100% in C1X and making four birdies from outside 10 meters. Nicholson was close to matching Ellis with three C2 makes of his own.
Of the seven players tied in eighth at 6-under par, Ricky Wysocki notably carded the only eagle of the day on hole 15 by ripping a full-flex drive into C2 on the 648-foot hole and converting the 50-foot bid.
Paul McBeth called the courses "fun" in the lead-up to the MCO and had a bit of "humble pie" after going 3-under par with two bogeys.
Väinö Mäkelä did not get out to a good start to grab one of the last USDGC qualifiers. A 4-over finish on the final five holes dropped him back to a tie for 64th at even par, four strokes behind the current final spot.