Round 3 Recap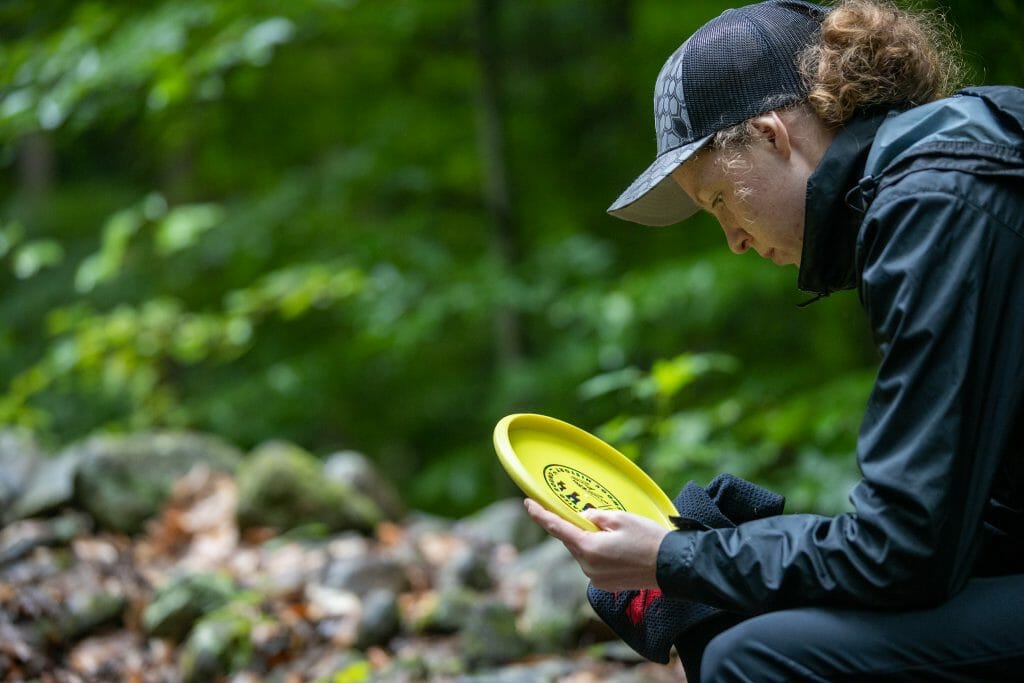 The third round out at Smuggler's Notch finally began to separate the field on the move over to Fox Run Meadows. The FPO division entered the day with a tight race at the top, but, after some hot rounds, found some breathing room. The hardest day out at the course resulted in the division shooting 9.34-over par, yet others weren't affected in the slightest.
The King sits atop her throne after an incredibly hot round. Hailey King shot a weekend best, course record, round at 9-under par, unofficially rated 1058. After coming into the round at a score of 3-over par and barely making the lead card, King currently sits at 6-under par for the tournament. Her round consisted of nine birdies and zero bogeys.  She led the field in fairway hits (84%), scramble rate (100%), and strokes gained putting (5.41). Her monstrous performance puts her 4-strokes ahead of the next competitor.

Sarah Hokom entered the day as the leader and is proving to stay competitive in the top spots. She also played very good golf shooting 2-under par with only one bogey on the afternoon. Her highlight moment of the round was seen on hole 8 where she was able to throw it in from 103 feet for birdie on the fourth most difficult hole to par. With no OBs on the morning, Hokom was able to finish her round with a score of 2-under par total which puts her in sole possession of second place.

Paige Pierce just cannot find her rhythm out at Smugglers' Notch. After two up and down rounds the pattern continues for day three. Her seven birdies were accompanied by six bogeys which resulted in her round score of 1-under par. The blemishes in her round were a result of OB throws on five of the six over-par holes. An impressive birdie was seen on the tought par 5 hole 7 where she caught chains from 73 feet. She sits at even par on the weekend and will need an impressive Championship Sunday and a lot of luck to three-peat this event.

After a rough moving day performance. Catrina Allen was able to weather some nerves and settle back into her golf. After a very consistent front 9 her round ended bogeying two of the last three with a triple-bogey coming on 18 and erasing the day's gains. She sits just two strokes back from Pierce at a score of 1-over par. She will cap off a star-studded lead card entering the final round.

Tiger Borth is in good position to follow-up a career-best Elite Series finish last week at the MVP Open, where she finished fifth. An even par day moved her up nine positions into a tie for sixth at 9-over par.
Statline
Hailey King was on fire for her round after an impressive 9-under par which resulted in a course record. Her unofficial 1058-rated round ties Catrina Allen's 2012 Charlotte Pro Worlds performance for the second highest-rated women's round ever, just one point shy of Paige Pierce's 1059 at the 2018 Jonesboro Open. 
Heard
"I just tried to keep calm and take every hole by each hole, and I did that pretty well I guess. I finally figured out my putting so that feels great." – Hailey King, on her course record performance.