Round 1 Recap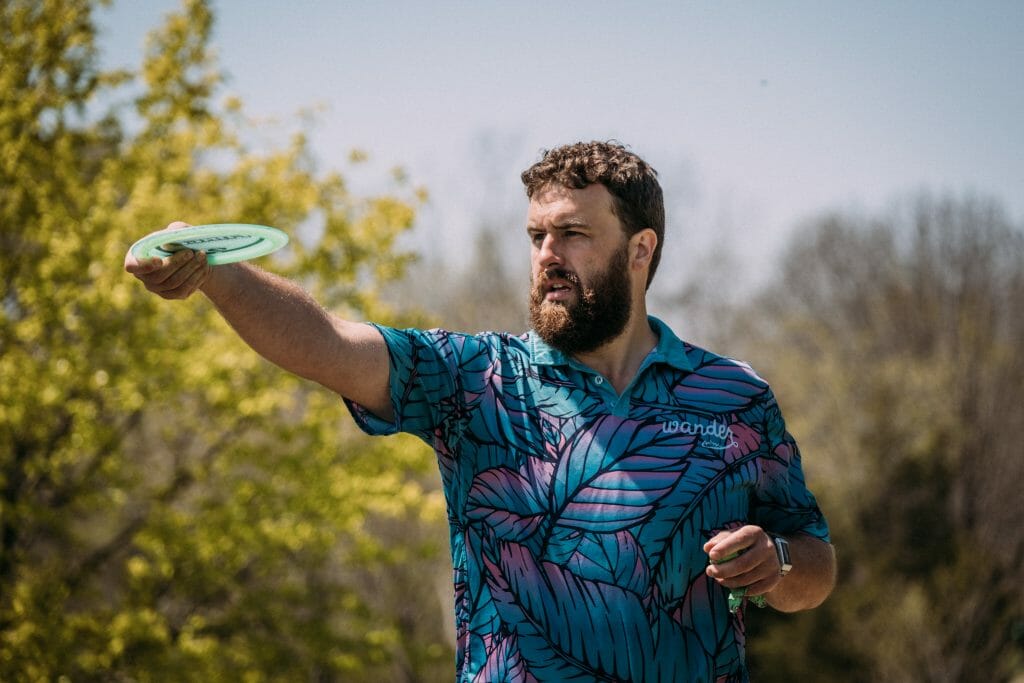 The Open division got its first crack at Brewster Ridge during round 1 of the Green Mountain Championship. Two players were even able to hit double-digits under par on the wooded track, something that has led to success in years past.
Chandler Fry and Matt Orum made it to 11- and 10-under par, respectively, and sit in solo first and second place. Fry was at the top of the division in birdies, fairway hits, parked percentage, and finding Circle 1 in regulation. Even with this he trails Chris Dickerson (3rd, 9-under) in strokes gained from tee-to-green by almost a full stroke — 7.6 to 6.69. For Fry the difference was on the putting green, as he was 9-for-9 from inside 10 meters and added two makes for birdie from C2. While Fry had a single bogey, Orum was without an orange square on his UDisc Live scorecard.
Tied with Dickerson in third are Michael Johansen, Zach Melton, Corey Ellis, Andrew Presnell, and Andrew Marwede. Johansen and Melton will play on the lead card for round 2 due to lower PDGA numbers. Johansen hit 5-of-6 attempts from C2. Ellis saved birdie on hole 2 with a 172-foot throw-in. Marwede hit 15 C1X putts, including nine straight to open the round.
The logjam in ninth at 8-under par sees three world champions — James Conrad, Ricky Wysocki, Paul McBeth — tied with a player with a PDGA number in the 120K range. Dylan Capaccioli recorded 11 birdies and made six putts from outside 33 feet, three coming consecutively for birdie on holes 14 to 16. Paul Ulibarri, Matt Bell, and Tim Barham are also at 8-under par.
Walter Satcher may be in 126th place but he did ace the 345-foot hole 18. Well done.
Kevin Jones got in on the throw-in fun on hole 1 by making a 110-footer for birdie to open his title defense. He is tied for 33rd at 5-under par.
Statline
Satcher's ace was the first MPO ace on Brewster Ridge since the opening round in 2019 when Robert Veliky got hole 14, and Ultiworld Disc Golf contributor Finlay Buchanan-Jacobs got hole 6.