Round 1 Recap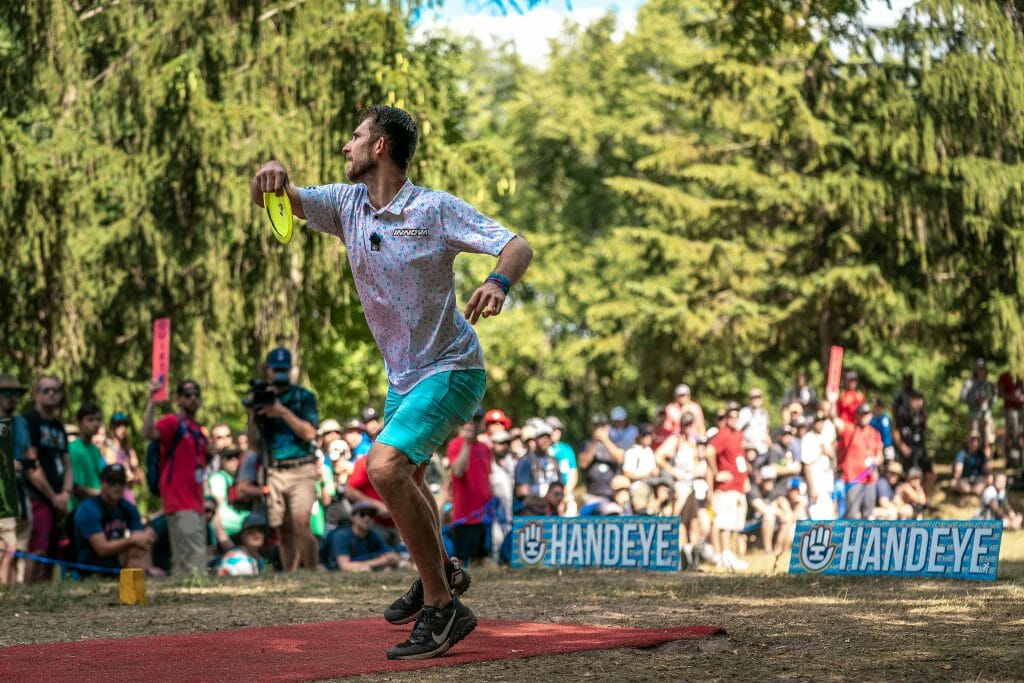 The Open division returned to the ropes at Lake Eureka to start things off at the 2021 Ledgestone Insurance Open and were looking to stack birdies before heading to Northwood Black for round 2.
Drew Gibson set the hot round at 11-under par, Ricky Wysocki matched the 1084-rated round, and the two players are tied in first after 18 holes. While he didn't miss a putt from Circle 1X and made a couple more from C2, two OB strokes stunted Wysocki's final tally as he picked up bogeys on holes 12 and 18. Gibson had two less birdies than Wysocki, but was bogey-free and made four C2 putts to Wysocki's three. All of Gibson's long range makes were for birdie and came on the back 9.
Just a stroke back in double-digits as well at 10-under par is the trio of Paul McBeth, Chris Dickerson, and 16-year-old Cole Redalen. McBeth was a bit back-and-forth on the putting green early but had cleaned it up by hole 4, and Dickerson leads the division in finding C1 in regulation at 72%. The unofficial 1077-rated round will be Redalen's career best if it stands, edging out a 1072 from a March B-tier.
Eagle McMahon could have at least been with the 10-under crew if not for an OB stroke on the drive of hole 18 left him scrambling up the fairway. The eventual double-bogey pushed him into a tie for seventh at 8-under par with Andrew Marwede and Kyle Klein.
Calvin Heimburg hasn't been happy with his putting so decided just to skip that in round 1. He had a 300+ foot throw-in for eagle on hole 2, which features a very treacherous green to attack, and a 100+ foot make for birdie on hole 10. That luck may have caught up to him as he two-putted the final two holes for pars and sits in solo sixth at 9-under par.