Round 1 Recap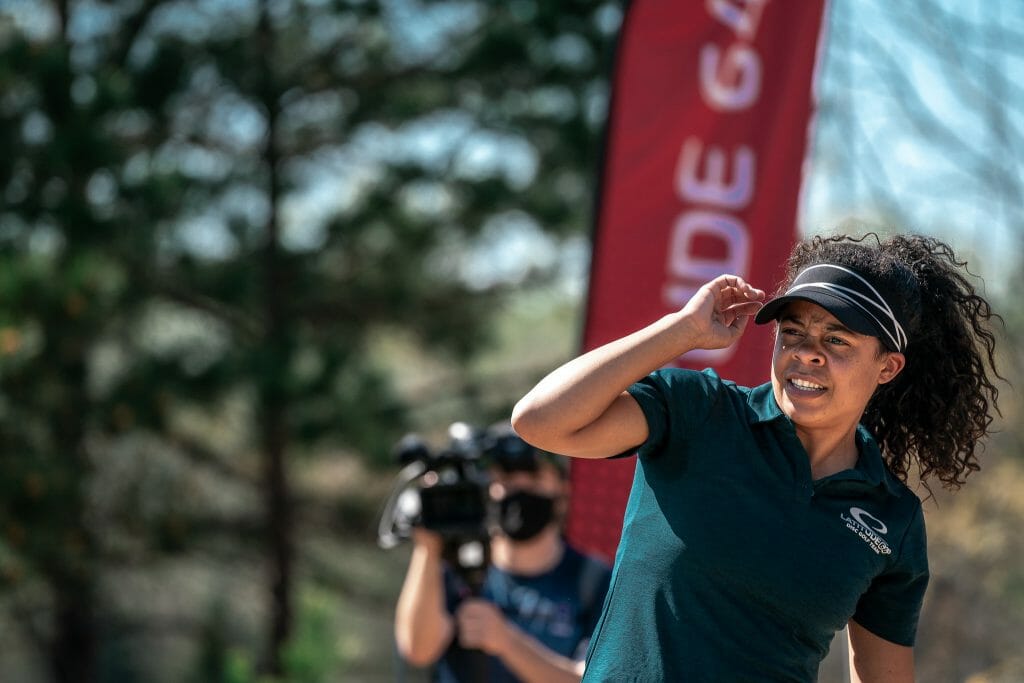 The return of the PDGA National Tour did not take it easy on players as it stuck them right in the thick of the woods on the Dogwood course in Tyler, Texas.
At the top, Rebecca Cox and Hailey King demonstrated dueling ideologies for success, with Cox portraying a rock-solid, consistent game that saw 79% fairway hits and was rewarded with easy upshots and stellar Circle 1X putting. Cox only attempted putts from Circle 2 on four holes, showing her approach game to be sound, and as a result, only carded a single bogey throughout her round.

King, intentionally or not, took a different approach, with fewer fairway hits but an incredible few scrambles, most notably a flex forehand through heavy brush on 8, that kept her from succumbing to bogeys. King played a relatively clean round compared to the rest of the field, but her three bogeys to Cox's one was the only thing between her and the lead. Expect King to clean up her drives and be in the running to take the tournament title down.
Rounding out tomorrow's lead card are Ohn Scoggins, playing an extremely consistent season so far that has seen her finish in the top four in every major event she's attended this year, and Jessica Weese, staying hot as well after being in the hunt at several tournaments so far this season. Weese, like Cox, hit fairways at a stellar rate but didn't quite get it done on the putting green, with 50% C1X putting, and 29% from Circle 2. Scoggins played well throughout the day, with holes 2 and 8 resulting in failed scrambles, and putting woes on hole 13, were the only factors keeping her from holding a piece of the lead.
Projected and perennial contenders Paige Pierce and Catrina Allen had solid but unspectacular days. While they finished at even-par and 2-under, respectively, neither of the two frontrunners played their cleanest, with Pierce being bogged down by bogeys, including a double on hole 8, and Allen playing solid golf without picking up the birdies to compete with the leaders. There's still plenty of golf to be played, and a hot round from anyone within spitting distance of the top spot will vault them into contention immediately. At a course like Dogwood, it seems highly likely that there will be a shakeup coming soon.
Statline
Hole 8 was the proving ground for the FPO field, with no birdies being carded, 22% of the field taking double bogey, and a whopping 47% ending with a bogey. Very telling that of tomorrow's lead card, only Scoggins carded over par on 8, and the other three used the opportunity to gain strokes on the field.
Heard
"A lot of this course is who has the best scramble game, who is making the best shot selections, when you get off the fairway, who is in the best mental state that is not going to panic and just gonna get back out to the fairway…… There's not really getting up and down, you kind of just have to take that out of your mindset, that you are going to get a bogey, just accept that, and stay calm through it." – Paige Pierce, on if Texans will have an advantage being familiar with Dogwood. A prescient answer prior to Cox and King demonstrating poise and consistency throughout the day.
Highlights
hailey king putt hole 18 round 1 texas