What's next for YouTube next day coverage?
Charlie Eisenhood and Jamie Thomas talk with Jomez Productions' Jonathan Gomez and Gatekeeper Media's Derek Scull about the future of post-production coverage in disc golf, including technology upgrades, the economics of coverage, the competition with live, criticism from pro players, and lots more.
The Upshot: The Future of Post-Production [Pres. by Pound Disc Golf]
You can contact Charlie and Jamie at [email protected].
Note: You can follow Ultiworld and The Upshot on Spreaker. The podcast is also available on iTunes, Spotify, Stitcher, iHeartRadio, Deezer, RSS, Google Play, and your other favorite podcasting apps!
Listen to our subscriber-only bonus segment with an exclusive premiere of Kevin Jones' first disc golf dubstep mix, just in time for New Year's Eve! Tracklist below.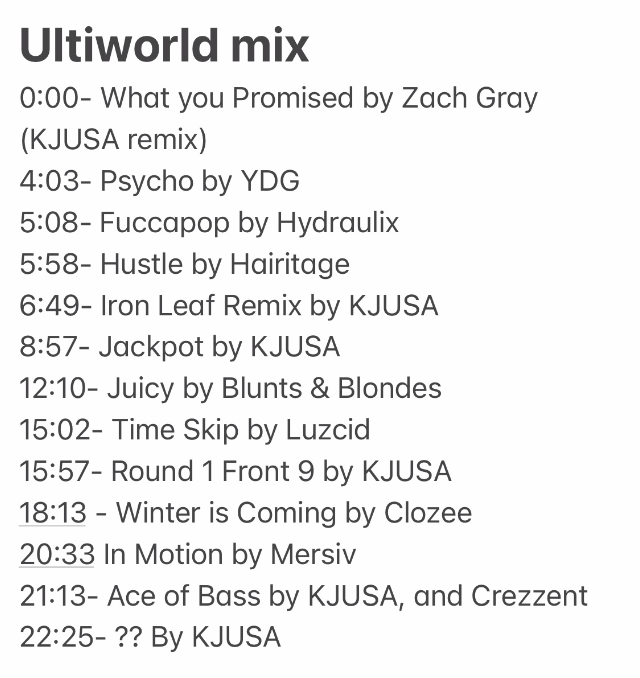 Bonus Content for The Upshot: The Future of Post-Production [Pres. by Pound Disc Golf] is only available to Ultiworld Subscribers
Already have a subscription? Log in
Whether you visit Ultiworld for our reporting, our podcasts, or our video coverage, you can help us continue to provide high quality content with a subscription. By becoming a subscriber, not only do you receive benefits like bonus content and full article RSS feeds, you also help fund all of Ultiworld's coverage in general. We appreciate your support!