Final Round Recap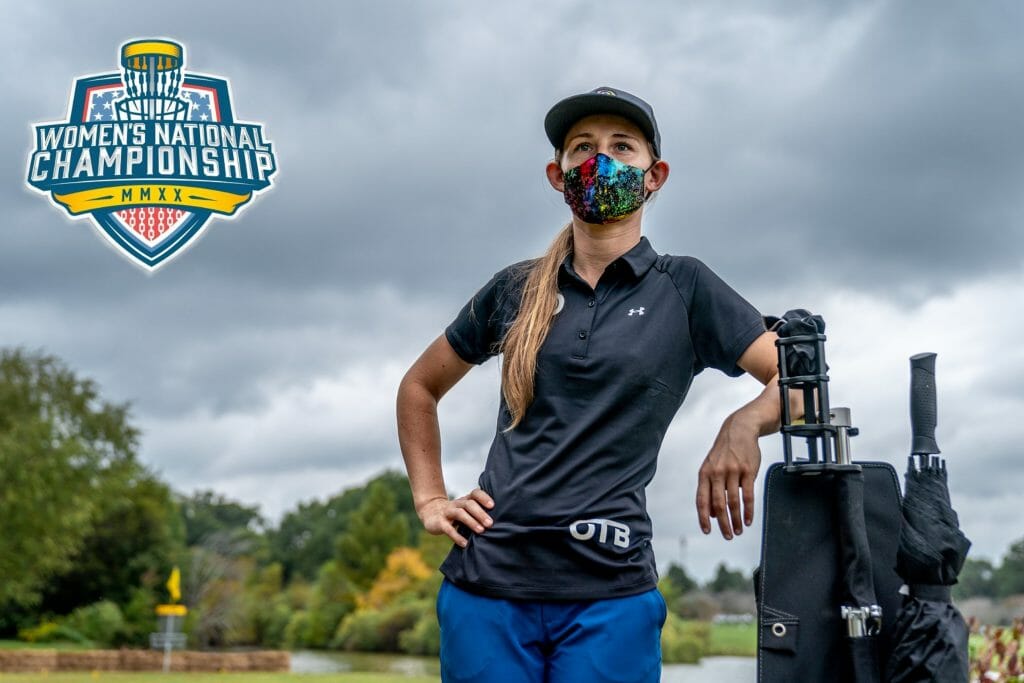 The lead was built on day one, but the work was not close to being finished for Paige Pierce at the Women's National Championship.
As rain picked up on Saturday afternoon on the Winthrop Arena course during the final round, Pierce was most concerned with doing something we aren't used to seeing her do.
"As you can see, my scorecard has almost no blue. I laid-up on almost every hole," said Pierce.
Protecting the lead was the name of the game. She started the round up six, an advantage that hadn't fluctuated much over the three prior rounds, and was most concerned with making it to hole 17 before feeling any relief. Pierce was lucky to have her only challenger leading the box for much of the day.
"Having [Catrina Allen] first on the box and seeing her go first, that kind of took a little bit of the pressure off," said Pierce. "I kind of gave her some opportunities and I was very surprised she laid up on 14 actually. I think if the roles were reversed I would have ran that one.
"When she misses the island on 17 it's kind of ballgame. It paid off really well — just play smart, play safe. I think that all my years here playing the USDGC, in the men's flight and the performance edition, definitely helped me. I think the experience definitely was instrumental to my win this week."
Pierce closed out her tournament with a 2-under round, to push her winning total to 21-under par total. She led the event in Circle 2 in regulation, and was second in fairway hits, Circle 1 in regulation, Circle 1X putting, scramble, parked, and birdie percentage, averaging 1003-rated golf in the process.
Even after winning seven of 10 Disc Golf Pro Tour events and the only major in 2020, Pierce said it is still special every time you take a victory. Especially at a place like Winthrop.
"My friend group and I, we always talk about how much we love [Settlers of] Catan because — it's funny that I'm talking about Catan right now — because every single time you play it's different, and that is so much how golf is. It doesn't matter if it's the same course with the same people, it's different every time. Who is going to come prepared and who is going to come focused, and I think that it teaches you so much about yourself."
Allen finished second at 17-under par total. She led the event in fairway hits, parked shots, and C1 in regulation, and birdies, was second in C2 in regulation, and third in C1X putting. It's the highest she's finished in C1X putting since the 2019 Delaware Disc Golf Challenge.
Shooting the hot round 7-under was Sarah Hokom, who moved up two spots into a tied for third at 9-under par total. Her final round was rated 1017. Heather Young, playing on the lead card for rounds 2 through 4, hit a 30-foot death putt for birdie on the final hole of the event to tie Hokom in third.