Round 1 Recap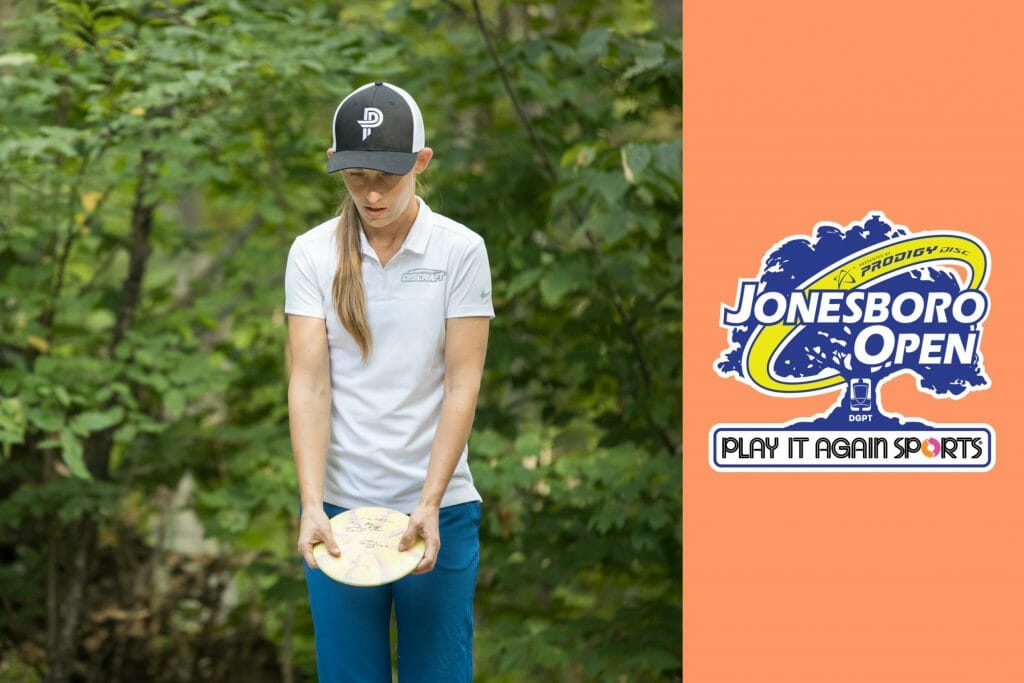 There's more greenery in Jonesboro than we're used to seeing with the change in dates from early spring to fall, but the extra foliage didn't slow down any scoring.
In first place by six strokes after one round is Paige Pierce, who is undefeated in three previous outings to the Jonesboro Open. Her 10-under par opener is second best all time for the Open Women's field, behind only her own 12-under par first round from 2018 (in the snow). The course is slightly shorter than in 2018. Pierce's score could have been even more impressive if not for four two putts from Circle 1. Her C1 in regulation rate was more than 20 percentage points higher than the next closest competitor.
Second through fifth place are currently all under par and separated by only three strokes. Last season was the first time more than two players finished the event under par, when six players accomplished the feat.
Hailey King is in second at 4-under par and was perfect from C1X on Thursday. She had seven attempts from C2 but was unable to connect. She has the most strokes recorded over par in the top five, but second most birdies to Pierce.
Four two-putts and a three-putt keep Catrina Allen in a tie for third with Jessica Weese at 2-under par. Allen is tied with Pierce for finding C2 in regulation, and leads the field in fairway hits at 90%. Weese turned an ok day into a good one by rebounding from a double-bogey on hole 12 to post four birdies over the final six holes, making a C1X putt on each hole in the process.
In the second DGPT tour event of her career, Texan Krissie Fountain finds herself one stroke off the lead card in fifth at 1-under par. She's top five in every major driving category.
Statline
Round 1 was the first round since the final round at the Ledgestone Open where Pierce finished with fewer than two holes above par. For the season, she has seven rounds or 33 with one or fewer holes above par, and scores above par on 17% of holes.
---
Coverage