Round 3 Recap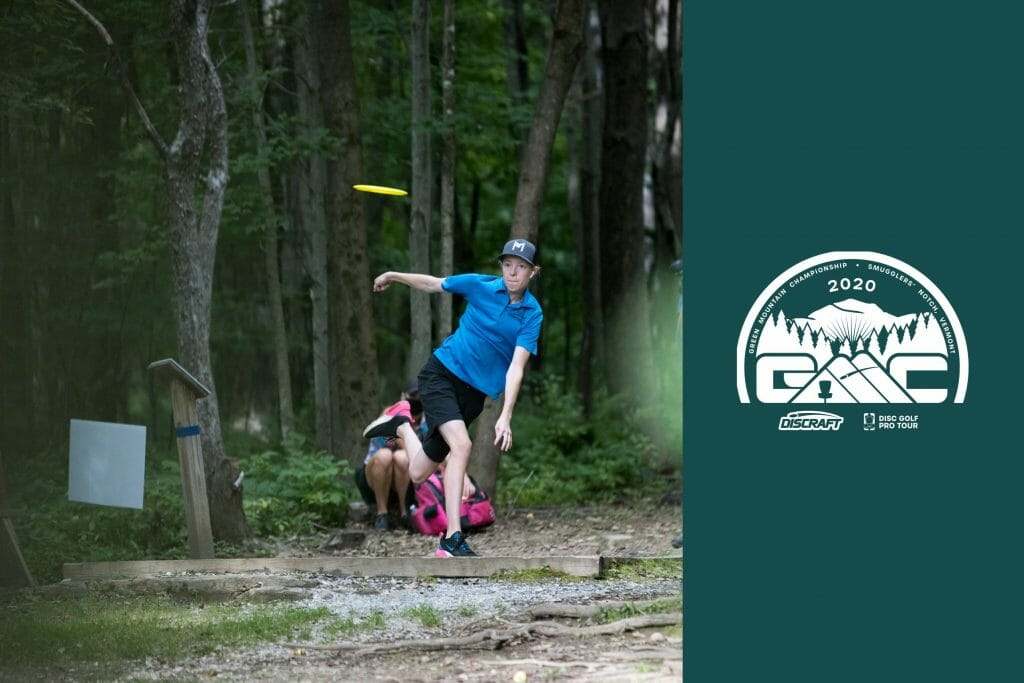 Back on Brewster Ridge, the second moving day of the Green Mountain Championship was good for the leaders.
Coming into the day tied for the lead were Hailey King and Paige Pierce, and Saturday's round 3 was all about those two again. With King alternating between birdies and bogeys early, Pierce was out to a two stroke lead after hole 4. From there, however, the lead would change four times between the players over the middle of the course before settling with King. She is the outright leader at 9-under par total after a third consecutive 3-under par round. Pierce is in second at 7-under par total after a 1-under par day.
King continues to use her putting prowess to score well. It was none more apparent than on a Circle 2 connection on hole 7 for a two-stroke swing in her favor over Pierce, and an 88-foot "throw putt" on hole 11 resulting in another two-stroke swing and giving King the lead for the rest of the round. She is top five in every major UDisc Live statistical category after three rounds.
Pierce continues to dominate the driving statistics, but four two-putts did not allow her to capitalize on the scoring opportunities.
Locked in a tight one for the final podium spot are Catrina Allen and Sarah Hokom, tied at even par total, with Jessica Weese close behind in fifth at 1-over par total.  Hokom struggled to get into good scoring chances, finding C1 in regulation at only a 6% rate, but also limited her mistakes to only two bogeys. Allen added a couple of nice 50-footers for birdie.
Heard
"No, I was just on my phone texting my dad, so I'll just keep doing that." – Hailey King, on not checking live scores during the round but keeping it casual and relaxed with her pops.
Statline
This is not a stat, more of an observation, but UDisc Live has Sarah Hokom at 80% from C1X during round 3, but also does not show a missed putt from C1 on her scorecard.


---
The lead card of King, Pierce, Allen, and Hokom tees off at 3 pm EST.
Coverage
Hailey King Hole 11 Birdie Putt